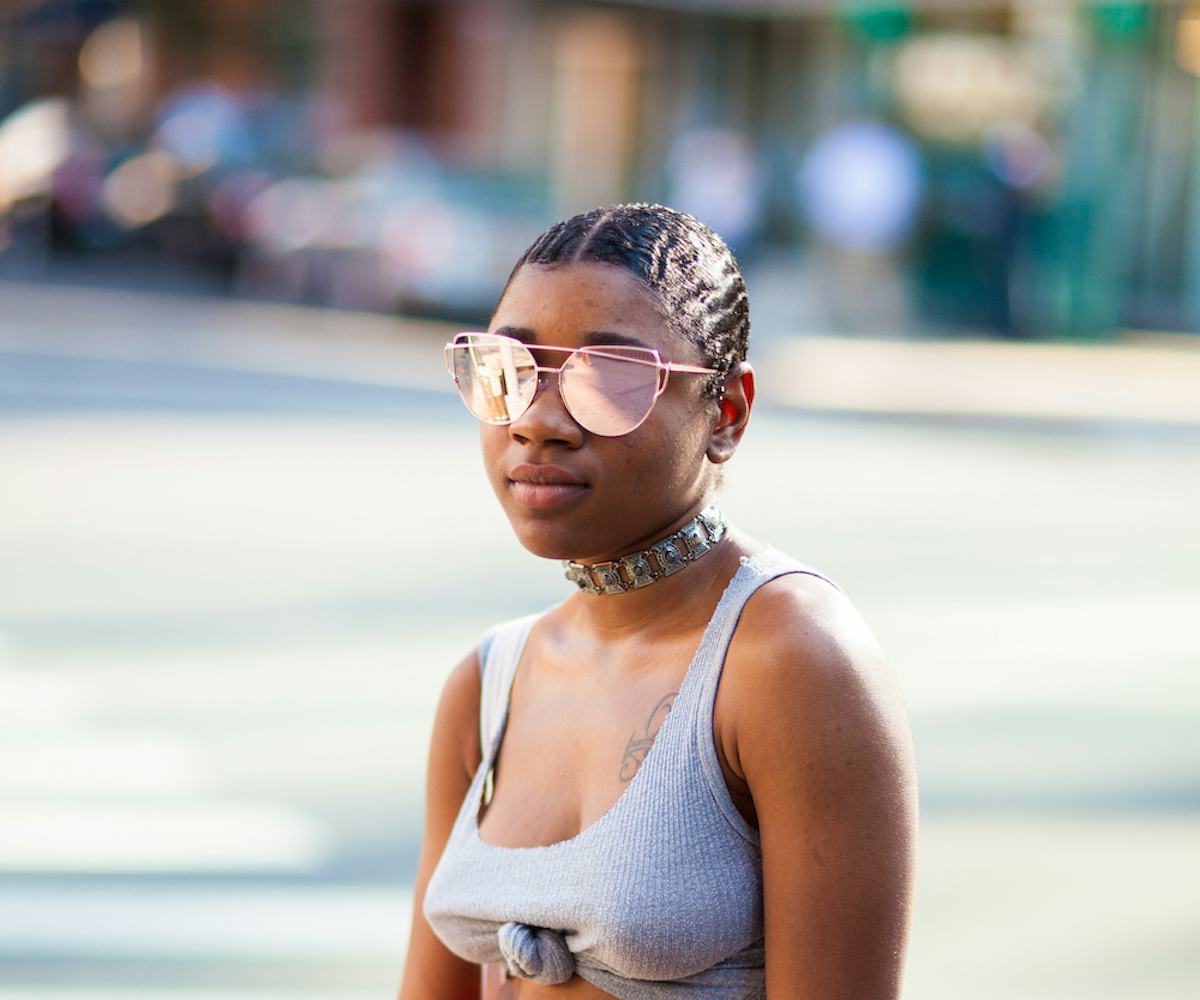 Photographed by Collins Nai
The Very Best End-Of-Summer NYC Street Style
It's not time for black tights yet
Though summer may be coming to a close, street style never dies. What better way to send off our favorite season than by recognizing the best end-of-summer clothes? Before you pull out the turtlenecks and black tights, enjoy this last gasp of crop tops and platform sandals. Winter is coming, but you can still enjoy our favorite late-summer looks below.
Self-made crop tops (just tie the T-shirt up!) and high-waisted skirts are a match made in late-summer heaven.
Collars aren't just for kinksters anymore. Not that there's anything wrong with that.
Mermaid hair goes with everything.
Leather is the perfect fabric to transition straight into fall.
Baseball cap? Check. Jean skirt? Check. Platform sandals? Check. Tank top? Check. Bra? No check. No need.
Who says you can't accessorize black clothes with brown accents? Not this girl.
We're not sure what's wilder here: this girl's beautiful, untamed hair or the cyan leopard-print bag peeking out from behind her back.
Black becomes anything but basic when fun pops of color are added.
Mix those patterns! And top it off with a rosy-taupe lip.
We love a mock turtleneck. And those "shorteralls" are perfect.
Track jackets work in any season.
That choker! We. Need. It. And that 1920s-style hair too, thanks.
Sheer beauty.
The ultimate LBD.
Ironically, these clear-rimmed glasses are a total standout.
Think pink.
Those shoes. They're everything.
We totally plan on transitioning our platform sandals into fall. They just look so good.
Playing with necklace lengths is super fun. Try it.
Plum, please!
Schoolgirl chic.