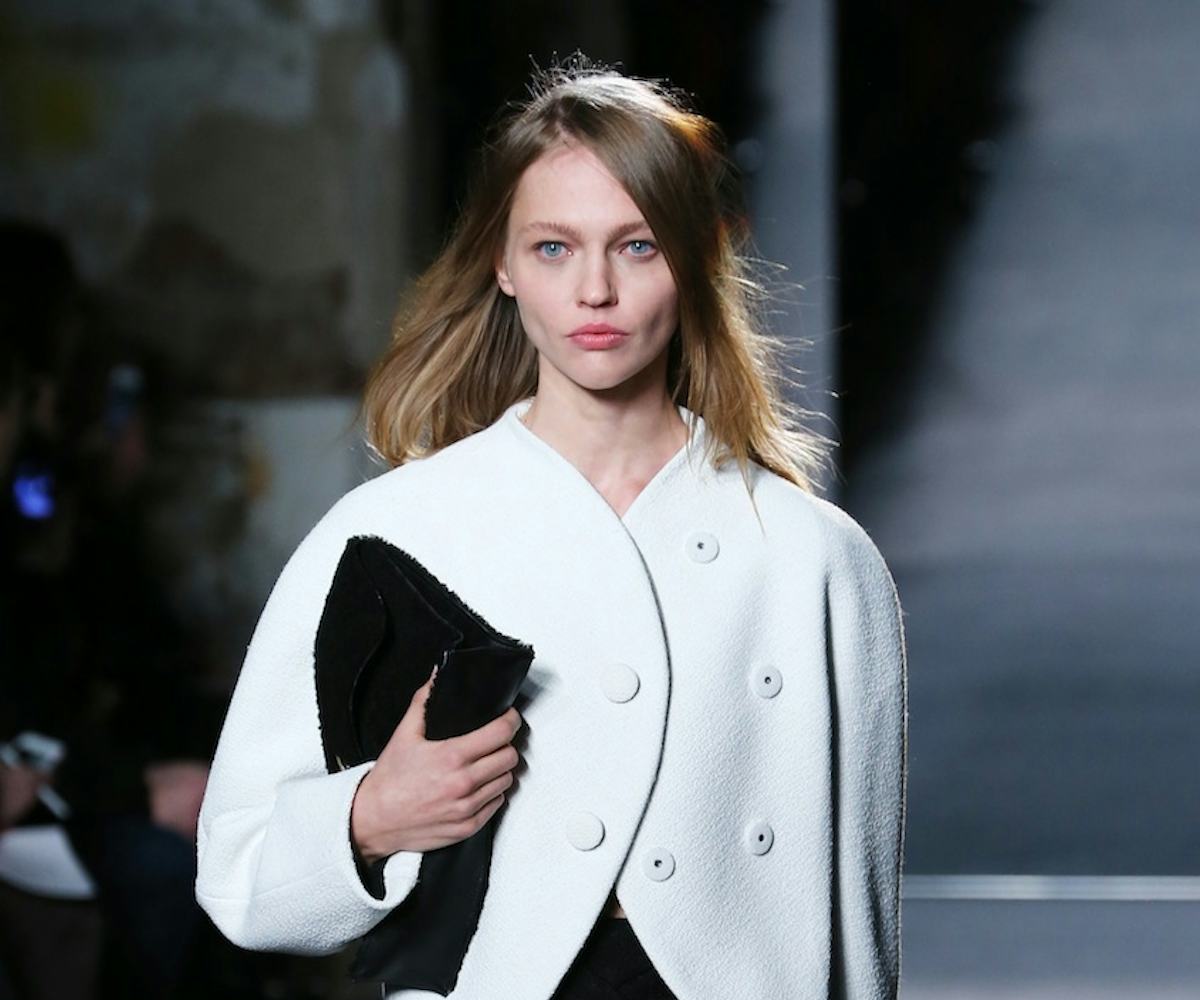 best of 2013: fashion
the models, designers, and moments we couldn't stop talking about.
A lot of really awesome things happened in 2013, so we're rounding up the best of the best right here. Check back everyday for our editors' favorite movies, music, fashion, and more...and if you have more suggestions, tell us on Facebook!
News of Luella Bartley and Katie Hillier for Marc by Marc Jacobs.
"It's about time!"-- Liza Darwin, senior web editor
Bitchcraft
"Lorde really nailed it this year with her black velvet dresses, chokers, and platforms. If they remade The Craft, she would totally be Nancy."-- Jade Taylor, beauty assistant 
Individuality
"I think the only quantifiable movement in fashion right now is everyone doing their own thing all at the same time."-- Josh Madden, men's content and marketing director
Rick Owens spring 2014 show
"The Rick Owens spring '14 show. I wasn't in attendance, yet I specifically remember hoping onto to style.com and scratching my head...only to learn later what was actually going on there." -- Christian Lavery, associate men's web editor
Sasha Pivavorova opens Proenza Schouler's fall '13 show
"She's unreal, and the collection was one of Jack McCullough and Lazaro Hernandez' best. I'm still fangirling over this one." --Steff Yotka, associate web editor
Teva trend
"Every single time a pair of Teva-esque sandals was sent down the runway, from Prada to Marc Jacobs, during the September shows. For the record, I've been rocking a pair since the spring."-- Rebecca Willa Davis, executive web editor
Keira Knightley's wedding dress 
"Every time Keira Knightley wears her Chanel wedding dress to an event. I love that she re-wears stuff just like I do, and that her wedding dress is casual enough to sport again, anywhere she wants."-- Jackie Yaeger, newsletter editor
Conde Nast getting rid of interns
"This isn't really 'best of'
but
it's major. Personally, I think it's awful that this is happening. Conde is where I spent most of my college years interning, I wouldn't be where I am today with out Conde and my internships! I'm scared for future interns. But I'll gladly take them in the NYLON Fashion Closet!" --Marissa Smith, fashion assistant
Rick Owens show and Marc Jacobs farewell (tie)
"As a seasoned observer of fashion I can report that real a "fashion moment" does not occur all that often. Sure there are great, stand-out shows every season, but a truly breathtaking, awe inspiring moment where you are swept up into the beauty and brilliance of what is going on in front of your very eyes is a rarity. That said, this past October, during the Paris collections we received not one, but two true fashion moments.
The first was Rick Owens revelation of a fashion show.  Where American step teams challenged the sometimes jaded fashion community to examine their idea of beauty.  Powerful, self-possessed young black women, with strong, real bodies stormed to the catwalk with their best "grit face" daring us all to look away.  The energy in the space was electric.  Normally reserved fashion editors from around the world were immediately caught up in the jubilant moment and began to cheer and woot.  It was a triumph that I will not soon forget.
The second moment had to be Marc Jacobs unforgettable farewell show for Louis Vuitton.  For the past 16 years, Marc has made his Vuitton shows in Paris always a highlight of the season.  Each show has been memorable in its own way, many of which you can recall just one keyword of any of the sets to a fashion editor and the entire experience will immediately come flooding back, (The Train, The Fountain, The Carousel, The Elevators, The Escalators... the list goes on and on).  This season for his swan song, Marc incorporated elements of each of these memorable sets but this time re-cast in black.  What may have started to look like a funeral, turned into a celebration once the clothes arrived. Each look jet-beaded and ostrich feathered with couture care, paraded out in a love letter to Paris.  Marc wrote in his show notes that the collection was "to the showgirl in all of us.'  When it ended it was met by a full-house standing ovation, (also a rarity).  A beautiful send off from one of the few remaining showmen of fashion to mark the end of an era." -- J. Errico, fashion director
More Best of 2013!