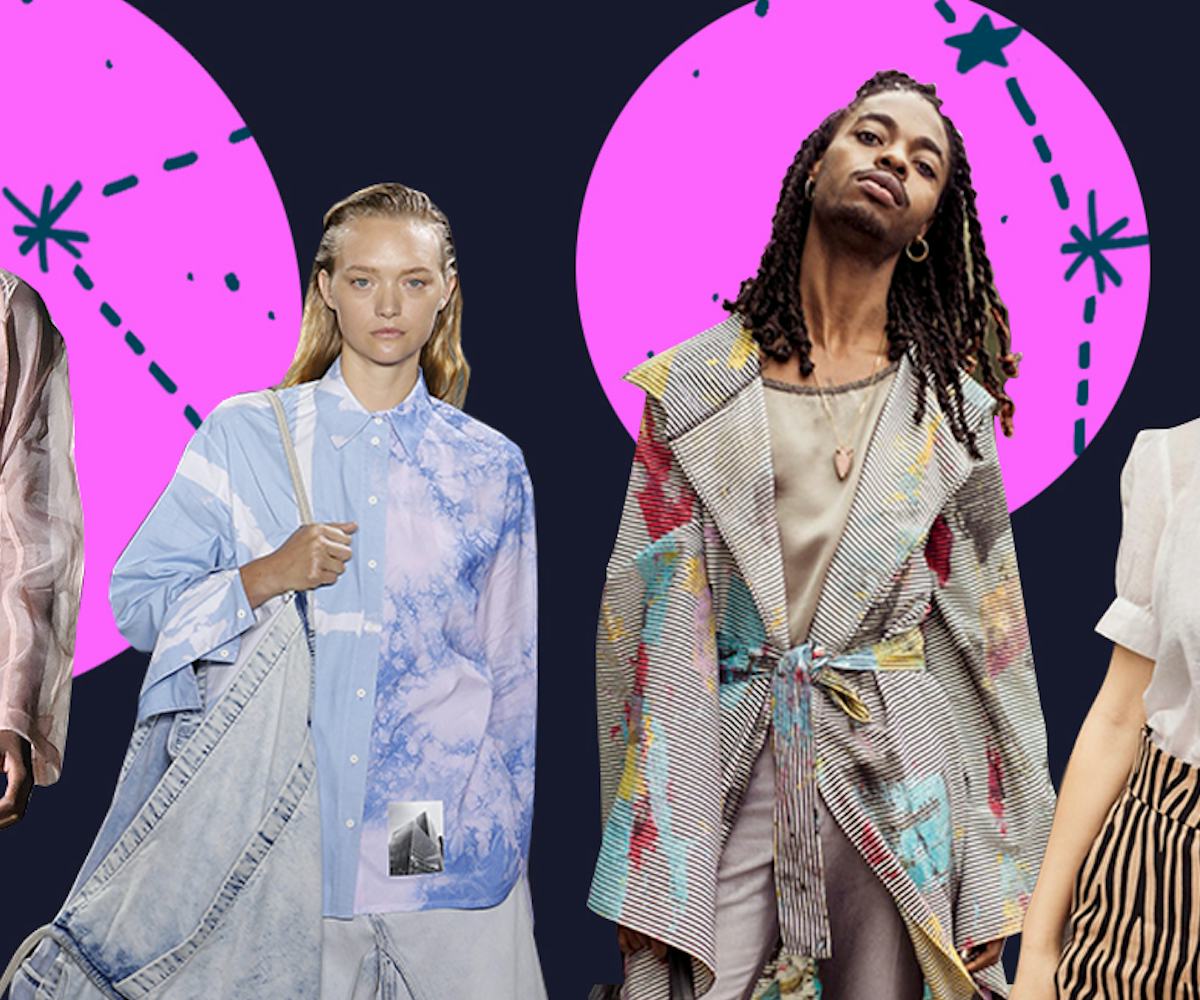 Fashion Meet Zodiac: The Best Style Trends For Your Sign
What the stars want you to wear
Fashion Week is over but fall looms, and the looks are anything but ordinary. Maybe you've been wondering what direction to go in. Maybe you've been wondering how to change your life à la that Rumi poem but on a spiritually aesthetic level. Me, I mostly think about my outfits as I peruse the various piles and racks in Century 21. I do this after visiting my therapist since the venerable department store looms just down the street. I feel that I owe myself the relief of imagining myself looking good in the future every time I weep for 45 minutes about the past.
Well, noodle that noggin no more, reader, I present to you Fall Fashion Week looks from NYC to Stockholm paired with their suitable zodiac signs. Rising and moon definitely work here, so don't forget to use those lenses accordingly. Sometimes it's about first impressions, sometimes about aspiration, and sometimes it's about the look you feel most like yourself in.
ARIES
Aries is the youngest sign in the zodiac, and you know what they say about the youth—they're the future. Irreverent, Aries isn't afraid to make a statement if they believe in it. Aries likes to make a least one big statement a week, sometimes politically and sometimes just to establish what is and isn't to their liking around the house. Aries is the perfect sign to rock some graphic prints boasting messages like "beyond gender" or "flammable" (both of which they are). Aries can drape themselves in whole screen prints, and rock the fuck out of a brilliant red or bubblegum pink. Pink is also beyond gender. Did you know it was originally a color reserved for men? An Aries has tons of facts like this. Aries likes to be sexy in a playful way, but they don't mind a little utility on top because they have shit to do, get out of their way, damn it. That's why a fanny pack and some combat boots can really do the trick. That or joggers that cinch at the knees, whatever works!