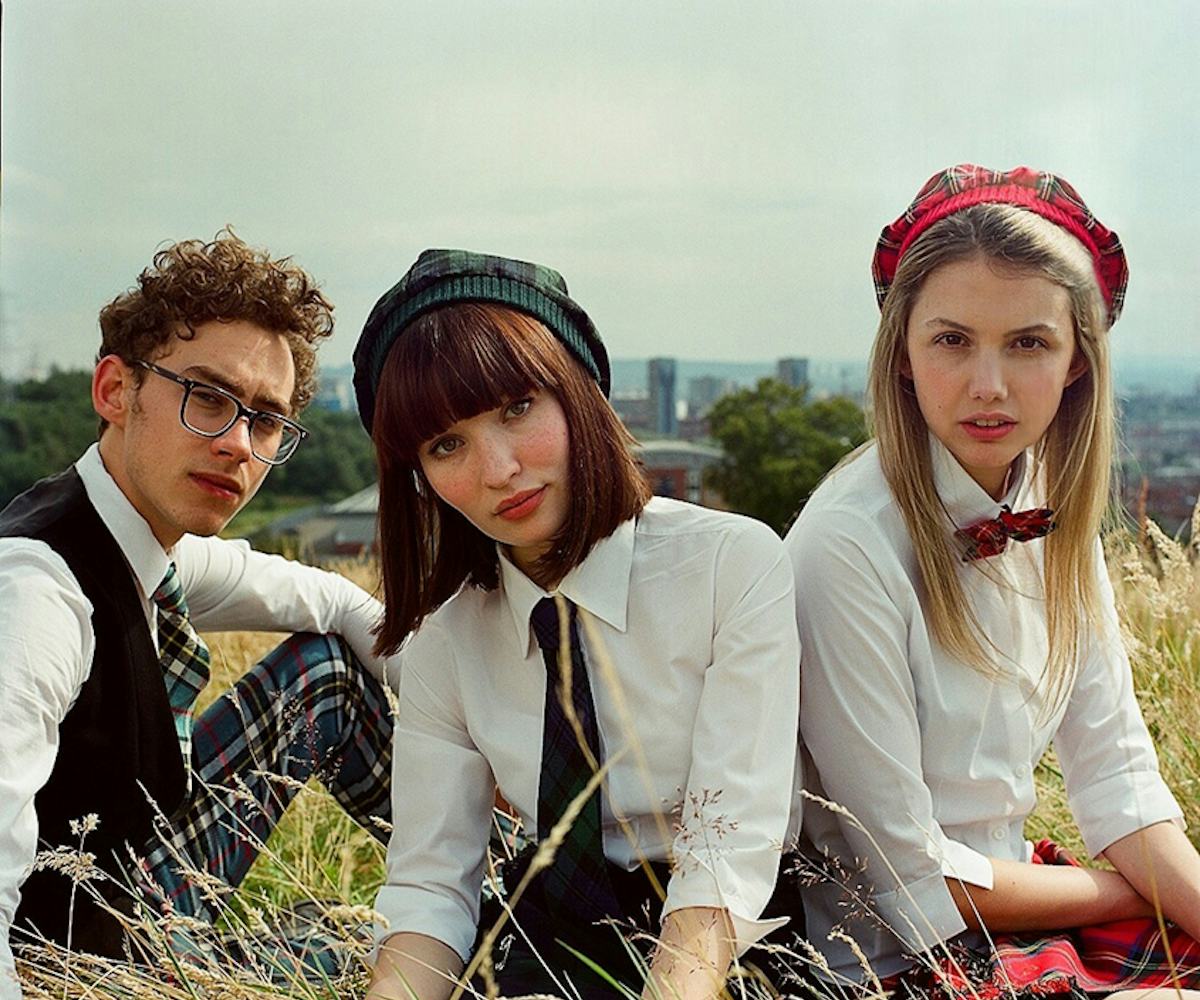 the 5 films from sundance you need to know
get ahead of the buzz with the upcoming flicks that will blow you away.
Three and a half days, 17 films, multiple Elisabeth Moss sightings, and some surprisingly delicious strip mall tacos. That's the life of an entertainment editor at the Sundance Film Festival, the most exciting cinematic endurance test out there.
This was my fourth trip to Park City, Utah, and each year the mission is the same: watch movies from sunup to sundown without falling asleep (or at least without snoring or drooling during the occasional lapse in consciousness), then slip off to Main Street to party with some of the most in-demand actors and innovative directors in the business. Rough life, huh? 
Oh, and there's one more self-imposed challenge: Find the next Clerks, Hoop Dreams, Precious, Reservoir Dogs, or Napoleon Dynamite. Did I succeed? Time will tell. Here are my top five Sundance premieres coming soon to a theater near you. (You are responsible for sourcing your own tacos.)
1. Obvious Child
Saturday Night Live alum Jenny Slate shows surprising range in this off-kilter comedy about a Brooklyn-based comedian whose life takes an unplanned turn after a drunken hookup. Think Knocked Up without the Apatow-ian broadness. To put it another way: When festival goers start referring to your movie as "that hilarious abortion comedy," you know you've done something altogether unique.
2. The Skeleton Twins
It was a noteworthy festival for former SNL-ers. Playing Milo and Maggie, estranged siblings who reunite after a failed suicide attempt, Bill Hader and Kristen Wiig leave their lighthearted sketch characters behind to tell a heartbreaking story of family, depression, and the inevitability of hurting those you love the most. As Stefon might say, "This movie has everything...."
3. Camp X-Ray
The award for biggest typecasting dodge goes to Kristen Stewart, who stars in this high drama about a young guard at Guantanamo Bay who forms an unlikely bond with a detainee (Payman Maadi). Impressively, Camp X-Ray avoids a quagmire of politics and instead tells a story of humanity. The statement Stewart makes, however, is loud and clear: There is life after Twilight.
4. Whiplash
Miles Teller is a talented musician who practices drumming until the sticks make his hands bleed; J.K. Simmons is a ruthless instructor who keeps rhythm by slapping his pupil in the face. It's Mr. Holland's Opus meets Full Metal Jacket, and in making jazz music freshly terrifying, it also won both the Grand Jury Prize and the Audience Award.
5. God Help the Girl
Sundance isn't exactly a magnet for musicals, but Belle and Sebastian's Stuart Murdoch wrote and directed one worth singing about. The story of Eve (Emily Browning), a depressed, anorexic songwriter from Glasgow, who forms a band--and a bond--with dorky James (Olly Alexander) and ditzy Cass (Hannah Murray), GHTG weaves a dreamy pop narrative that appeals to multiple senses.