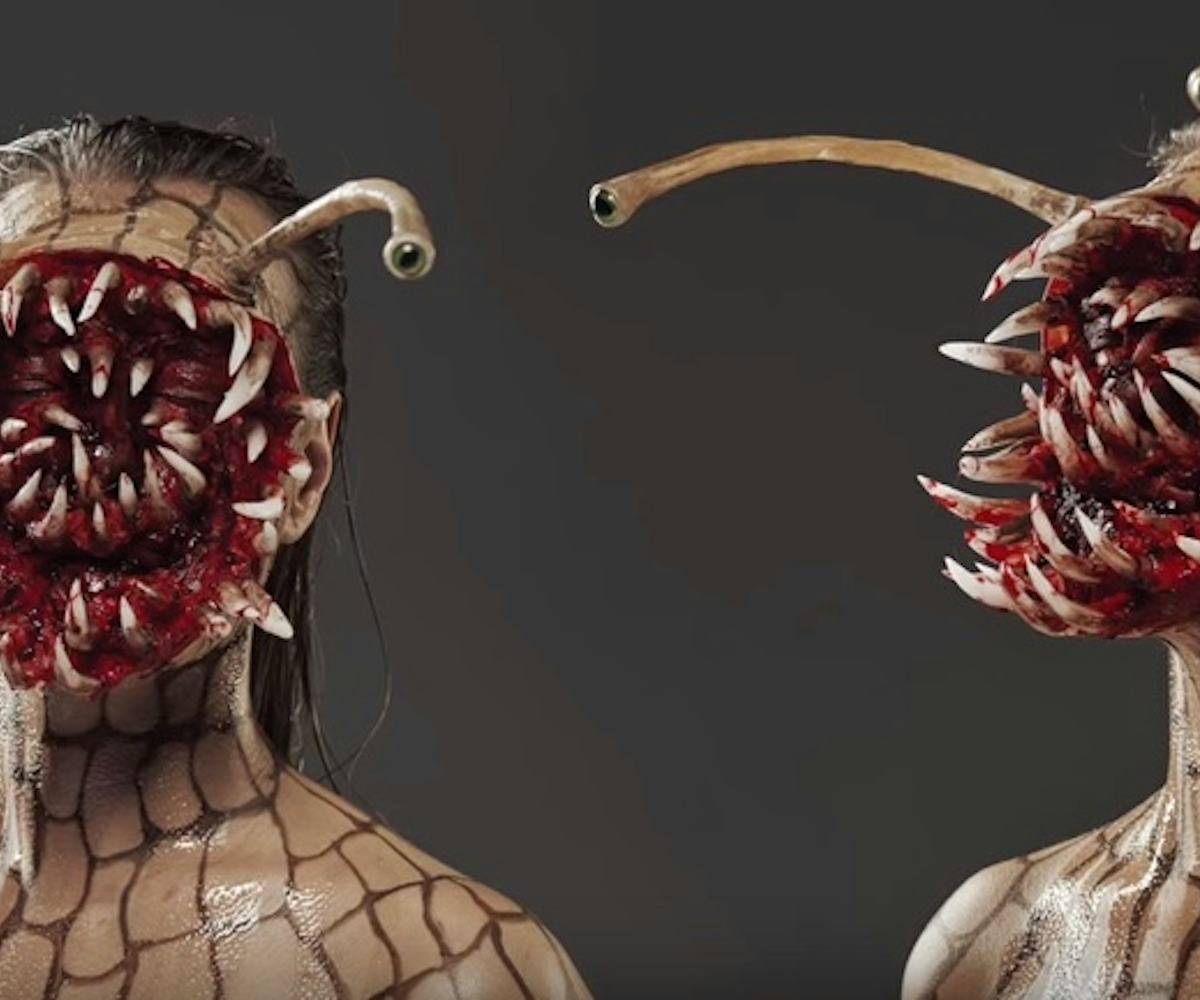 Photo via Ellimacs SFX YouTube
These Halloween Makeup Tutorials Are Scary-Good
It's the most wonderful time of the year—for die-hard fans of Halloween, at least. Since we have the utmost respect for those who dedicate days (or even weeks) of prep into super-realistic costumes and makeup, we've gathered 10 tutorials for some of the finest and freakiest beauty looks for the holiday. Hopefully, this will inspire you to put that extra umph into your outfit this All Hallow's Eve instead of waiting until the last minute like you did last year, when you ended up dressing as a sexy mouse. (Quick warning before you click through, though: Some of these are actually terrifying, so in case your Halloween plans fall through, you can use this roundup as a scary movie marathon. You're welcome.)   
American Horror Story: Hotel Mattress Monster
Nothing says Halloween like the scary Serta from the trippiest television series around.
Faceless Masquerader
A genius and gory approach to a masquerade ball. (Learn how to make the mask here.)
Zombie Princess Peach
Everybody and their best friend did split-face makeup last year—take things to the next level this time around.
Snapchat Lenses
It's not Halloween without a social media-inspired look.
Killer Snail
Props to anyone who can recreate this without scaring the shit out of themselves.
Death
Alternatively titled, "Wendigo from Until Dawn, Post-M.A.C appointment."
Faceless Bride of Frankenstein
It's Halloween, who needs to breathe?
Broken Doll
Fooling people into thinking you only have one eye can truly up the creep factor of your costume.
Plastic Surgery Barbie
Even Barbie gives in to society's flawed beauty standards.
Double Vision
If you can't scare 'em, confuse the hell out of 'em.