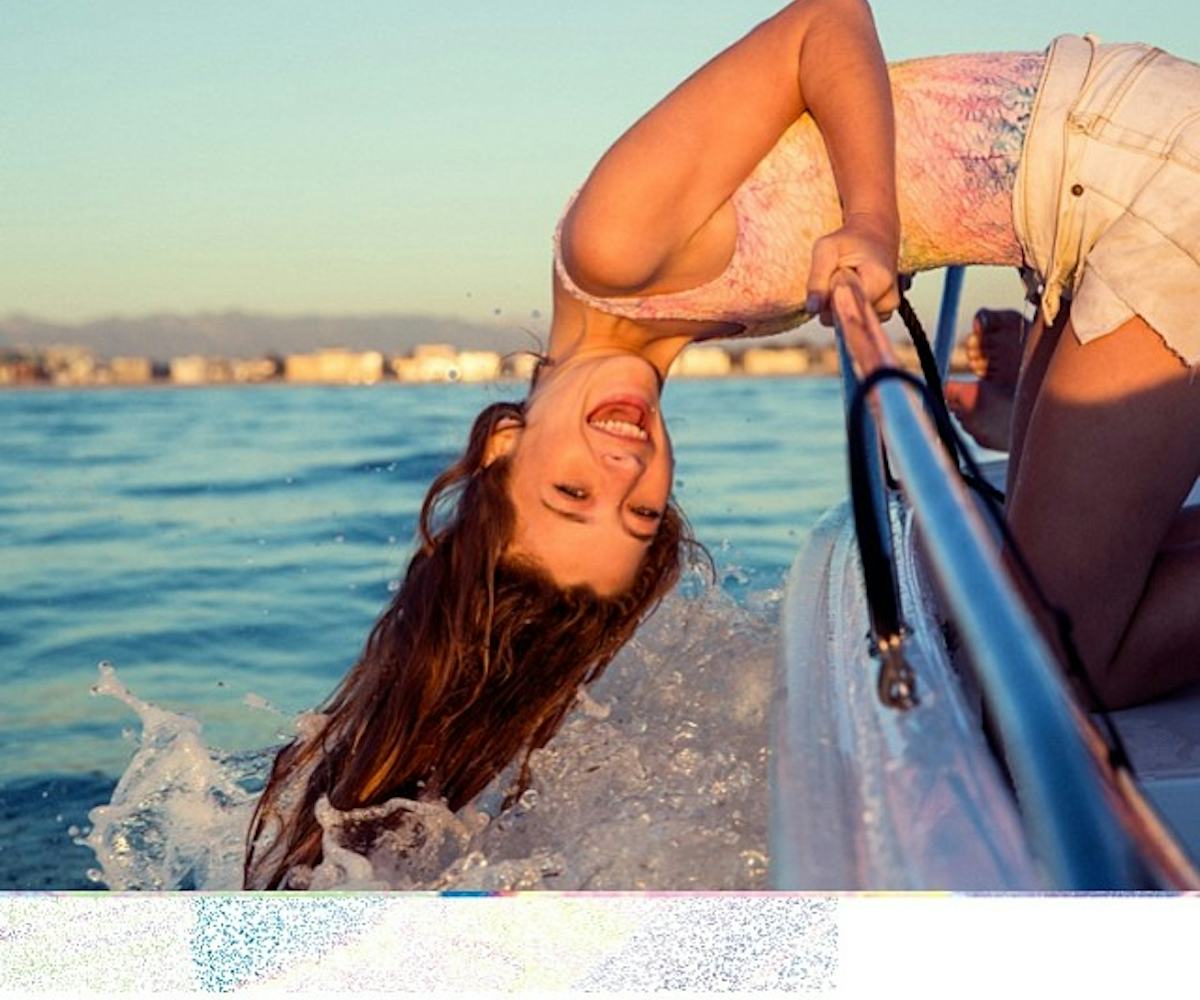 instant crush
our editors' guide to the coolest people you need to follow on instagram.
When the CFDA announced earlier this week that it was introducing an "Instagrammer of the Year" award, it was big news. But perhaps more importantly, it gave the entire NYLON Digital Department an automatic excuse to scroll through our feeds and come up with our own collective list of the top Instagrammers.
Featuring everyone from models-slash-adventurers, superstar puppies, and even young Leo (because duh), check out these must-follow faves here. Oh, and if you're not following us already, get on that!
@Mydaywithleo: "Some genius is taking Leonardo cutouts from Leo's prime and photographing them at various places in New York. It's like when Travelocity had that gnome, but 500000x hotter because it's Leonardo DiCaprio."-- Blair Waters, NYLON TV Producer
@nataliepavloskinails: "A dreamy dreamy nail art feed." --BW
@shebystar: "'Superstar Sheby' is a self proclaimed 'dog model' that it's owners dress up and like, make it skateboard in a dress and sunglasses. Its a little misleading because while the captions seem like the dog is writing it, I don't buy it. Sheby, dogs can't type! Dogs can't type, Sheby."--BW
@burgerrecords4life: "Confirmation everyone, everywhere is having way more fun than me." --BW
@michelgaubert: "The French DJ / Music Advisor finds the craziest photos on the internet and then reposts them on his Instagram. It's hysterical, witty, fun, and always fashion-minded." --Steff Yotka, Senior Web Editor
@viewfromthetopp: "I desperately wish my life was this coordinated." --SY
@stone_fox_bride: "I'm not getting married any time soon, but that doesn't mean I can't enjoy pics of gorgeous hippie dresses, #TBTs of Kate Moss by Corinne Day, and photos of baby animals." --SY
@portugaltheman: "By now I'd hope that you've started following experimental indie rockers Portugal. The Man on Instagram, because they've got it all. From exclusive backstage shots and ultimate dude fashion sense to pictures of tigers, totally weird art that you'll freak over (and even pictures of Channing Tatum), it's all just perfection-and their music is just as good." --Jackie Yaeger, Newsletter Manager + City Editor
@ozshoes: "If you follow Italian shoe brand Oz Shoes on Instagram, you're bound to uncover retro photos, lots of pink, some unicorns, cosmic gems, and unexpected patterns (like repeating Shibas and stacks of vintage pencils)." --JY
@mypizzabrain: "You can't call yourself a pizza lover unless you're following this Instagram account. Even though it's run by Pizza Brain, a delish Philly 'za shop, you'll find everything from pizza bed sheets to pizza tatts and skateboard decks (and a few good-looking dudes on the way)."-- JY
@raisedbythewolvesau: "Believe it or not, I have about 10 favorite Facebook photo albums from people that aren't myself. One of them was photographed by Sarah Bahbah, an Australian music photographer, whose photos will captivate your soul (think fest style, exclusive band pics, lawn love, and a filter that's totally obsess-worthy)."-- JY
@comtruise: "Follow musician Seth Haley also known as lo-fi synth pop solo act Com Truise if you're interested in cats, dogs, Brooklyn rooftop sunsets, pretty food, and digital recording tools that look like they could be in a museum.
@aikofukawa: "Aiko is a Japanese illustrator - everything she makes is ADORABLE and she posts lots of cute cat pics."-- Liz Riccardi, Digital Design Director  
@dabito: "I can't remember where I first saw his work - but he's an amazing photographer and posts super inspiring interior pics - super bright and sunny! Also lots of ice cream." --LR
@hamadahideaki: "A Japanese photographer - I found his work through Kinfolk Magazine. Lots of beautiful landscapes and his really cute kids!" --LR
@othellonine: "Beautiful landscape photography by Vancouver-based Scott Rankin - makes me want to go on an adventure in the woods!" --LR
@diddysback: "You might recognize Teresa Oman from the pages of NYLON, but this Aussie model is a serious adventurer--climbing waterfalls, hiking mountains, and documenting it all in gorgeous photos." --Liza Darwin, Digital Editorial Director
@fosterhunting: "Foster Huntington left his NYC design career to buy an RV and travel all over the country...it's a must-follow for anyone with wanderlust." --LD
@stolengirlfriendsclub: "Fashion, music, and an all-around rebellious vibe collide in this indie brand from Down Under. Come for the outfit inspo, stay on the feed for much more." --LD
@ funkyoffishfashion: "All the credit here goes to Steff, who introduced me to this gem of an Instagram. Random photos of Paris Hilton, Sarah Jessica Parker, and Johnny Depp (in a turtleneck with a puppy, natch) are the gifts that keep on giving." --LD