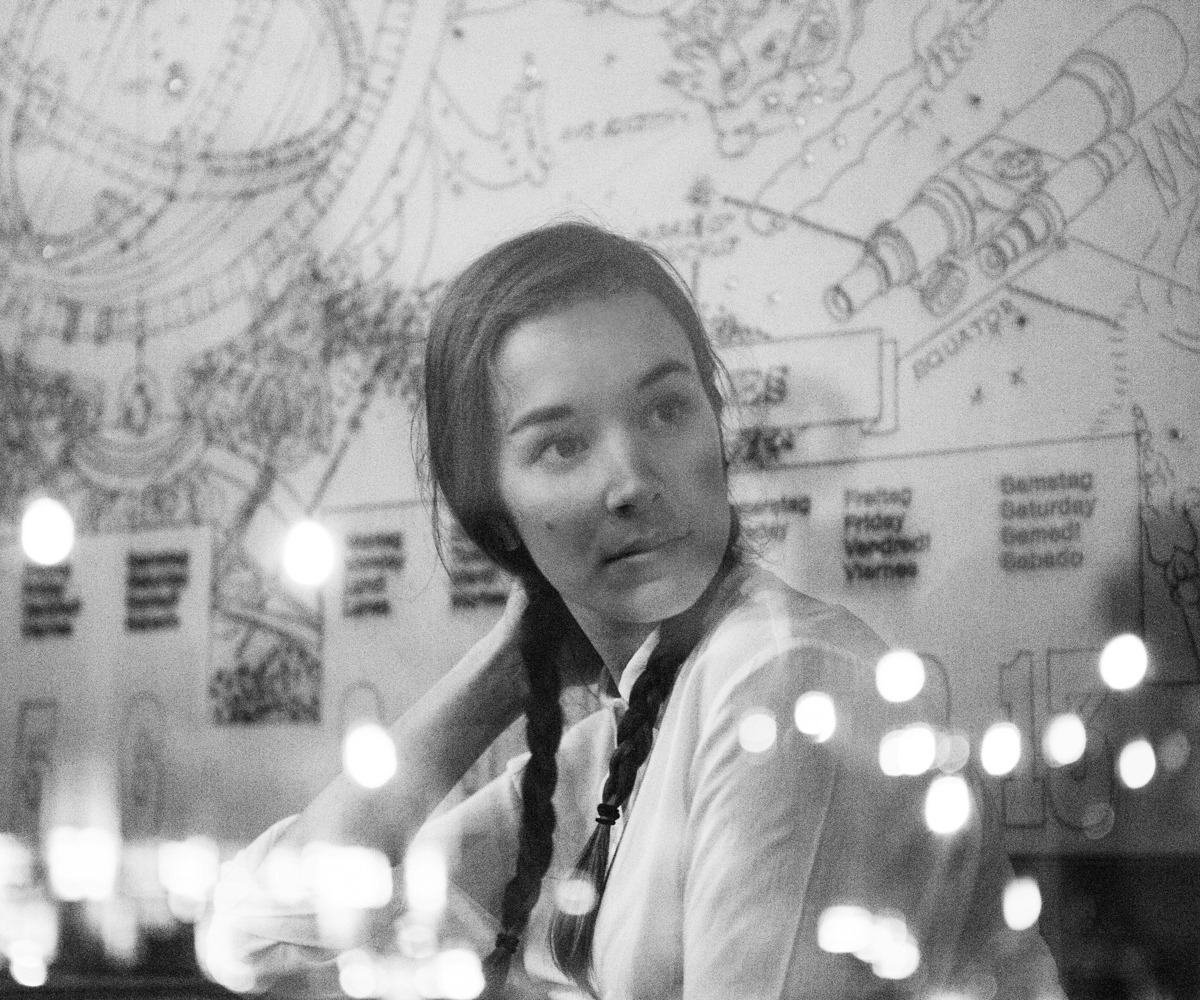 Photo by Ebru Yildiz
15 New Singer-Songwriters That Will Steal Your Heart
These ladies are killin' it
It's that time of year again! You've overplayed those summer bangers and need to refresh your playlist, but you don't know where to begin. Lucky for you, we've compiled a list of the coolest new singer-songwriters.
These ridiculously talented musicians have seemingly come out of nowhere, but don't be fooled. The craft of songwriting takes time to develop, and these writers are absolute pros. They will inspire you to grab a pen and scribble down every thought you've ever had on paper. If not, that's okay too. The point is that whether you're healing a broken heart or in need of some encouraging words, these girls have your back.
Sing along and check them all out in the gallery, below.
Jessie Reyez
The Canadian singer-songwriter has been in love with music since the age of three, but she's only recently started writing her own material. When asked about songwriting, she told Pigeons and Planes, "It wasn't until I got older, around 18, when I went through my first heartbreak and started writing from a real place; that's when a few people started listening."
Sophie Beem
At 17 years old, Sophie Beem has already accomplished so much. In 2012, she made it to the Top 40 on The X Factor, but she didn't stop there. Since then, she's signed with Beyoncé's label, Parkwood Entertainment, and collaborated with Fetty Wap. If you haven't already, definitely check out the singer's self-titled debut EP, which dropped in March.
Astrid S
When Astrid S was six years old, she started playing the piano, and just a few years later, she began singing and writing. Fast-forward a few years later, and she competed on Norwegian Idol. Although she didn't win, she signed a record deal with Universal Music and released her R&B single "2AM."
Dua Lipa
For Dua Lipa, musical talent runs in the family. Her father is rock singer, Dukagjin Lipa. So after high school, her passion became a full-time job. On the topic, she told NYLON, "Don't give up on your dreams, work hard, never have a plan B, and don't let boys be mean to you." Lipa's latest single, "Blow Your Mind (Mwah)," is out now.
EMI
EMI, a singer-songwriter from Seattle, is the newest of the bunch. That being said, judging from her singles "Phantom" and "Popular," she's got what it takes. She's collaborated with producers that have worked with all of today's greats, including Mac Miller, Rihanna, and Drake.
Bishop Briggs
Once upon a time, Bishop Briggs was simply known as Bishop. The Los-Angeles based singer made the change because of a rock trio that had the same name. Drama aside, there is plenty to celebrate. Just a few days ago, she released her brand-new single, "Be Your Love," which shows off her killer vocals.
Valentina Cytrynowicz
Valentina Cytrynowicz does it all. She's a model, photographer, and emerging musical artist. She also has the most aesthetically pleasing Instagram account known to man. Scroll through her account and you'll see the bleach blonde model, often pictured with a guitar in her hand. She frequently records covers and is now busy promoting her latest single, "EASY FOR YOU."
DAGNY
This past May, we premiered DAGNY's music video for her single "Backbeat," and we've been in love with the singer-songwriter ever since. The acoustic version of the track is available now; even though it's stripped down, it still carries the same edge and spunk of the original. 
FRANKIE
FRANKIE is bound to be your new favorite Los Angeles-based artist. She's clearly a fan of all things '90s, which translates into her quirky pop sound. In the mood for a bunch of remixes? Check out her single "New Obsession," featured on her album Dreamstate.
Liana Bank$
When she's not busy writing tracks for the likes of Rihanna and Nicki, New York native Liana Bank$ is busy preparing for what is sure to be an explosive entrance into the industry. With her highly anticipated mixtape Insubordinate on the way, Bank$ is sure to be the next trap queen of our dreams. For now, "LVLUP" will just have to hold us over.
OKAY KAYA
Is it possible for The 1975 to meet Alabama Shakes? For OKAY KAYA, the answer is yes. With groovy vocals and dreamy backings to match, the Nordic, self-proclaimed "singer-sorrowwriter" has cultivated a sound that is both uniquely distinct yet comforting and discernible all the same, like a warm hug on a cold day. Though she came to New York to pursue modeling, her gravitational pull toward music means she is surely here to stay.
Mitski
A 2016 breakout star, Mitski Miyawaki has had quite the year. Releasing her fourth studio album, Puberty 2, back in June, Mitski is gearing up for an American tour that will end at the ultra-cool Market Hotel. Amongst a list of some heavy tracks, Mitski sets herself apart for the airy, otherworldly quality of her songs, producing solid indie rock songs that leave one feeling as though they are floating. Though she's sending us on a second journey of puberty, she's still got our vote for "Best American Girl" now and forever.
Leikeli47
In the age of the internet, anonymity is nearly impossible for the average musician looking to make a name for themselves. Such can't be said, however, for rapper Leikeil47, who has maintained an air of mystery, donning a mask for every performance and public event she attends. What is known: Leikeli47 hails from the great BK, has the approval of Jay Z, and the future of female trap music lays in her anonymous hands.
Abi Ocia
For Abi Ocia, it all started in church. In learning the keys to "inner dialogue" and "following a journey," London-based Ocia was able to build a sound that successfully distinguishes herself from the ever-popular R&B genre. Don't mind the fact that she's "Running" in her new track; it's not away from us. We'll definitely be seeing more from her in the coming months.
Lucy Dacus
What better endorsement could you get than one from vice presidential candidate and consummate dad Tim Kaine, who recently numbered the young singer-songwriter as one of his favorite musicians, along with David Bowie and Alabama Shakes. Her debut album, No Burden, is an impressive start to what we're sure will be a long career, and is filled with songs that gently, if provocatively, explore issues like identity and self-exploration, and do it all over lilting guitar melodies, which still manage to strike you at your core.
Margaret Glaspy
With an unmistakable, mesmerizing voice, Margaret Glaspy has found her rightful place in the music industry with Emotions and Math. In her full-length debut, Glaspy transcends from her folk roots to a place where grunge rock, pop, and intimacy seamlessly meet. If still unconvinced, do your ears a kindness and listen to her memorable performance on NPR's Tiny Desk.