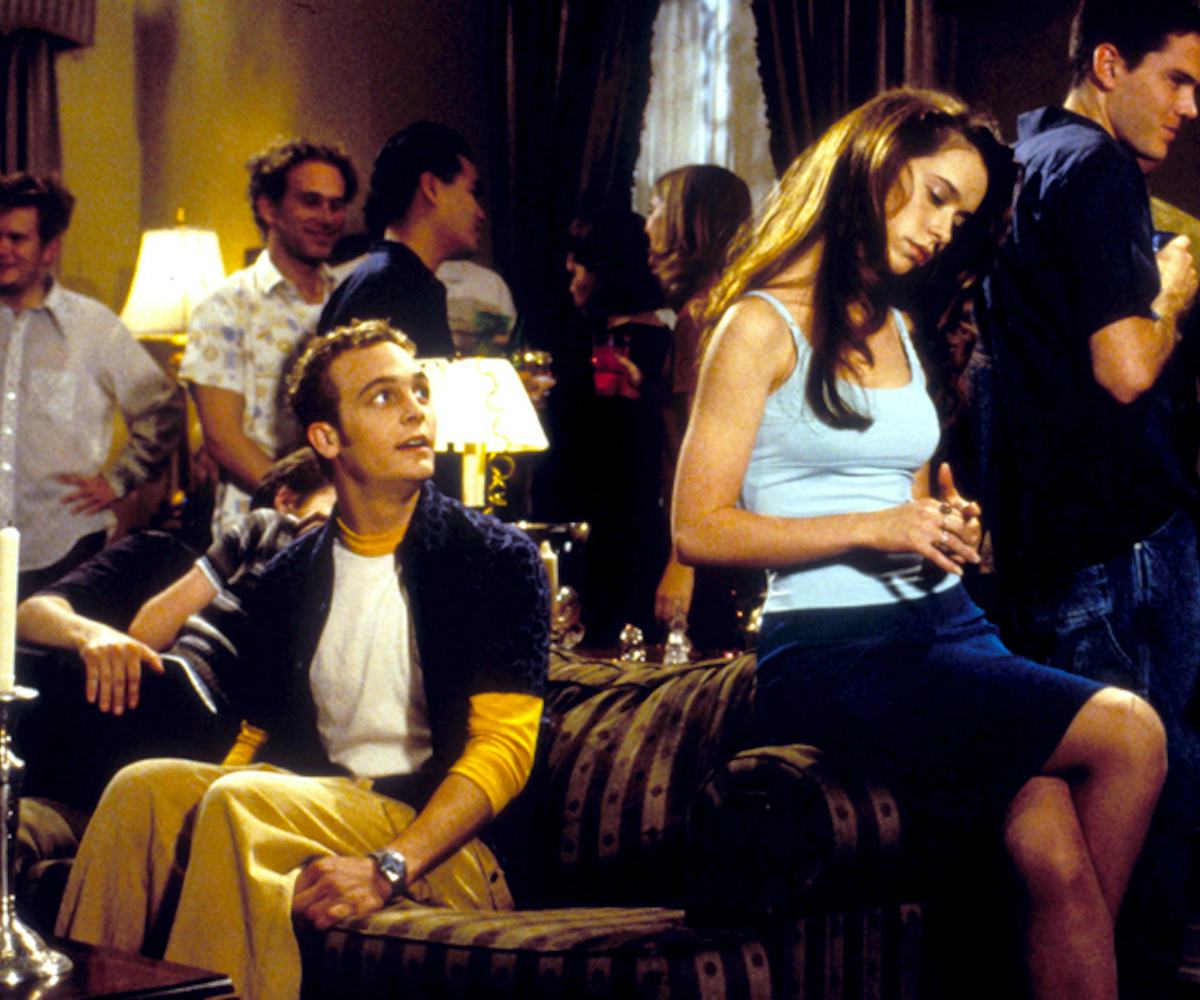 editor's pick: party time? excellent!
the best movies to ease your post-weekend blues.
Monday might be behind us, but let's be real--a truly epic weekend requires more than a day or two of mourning period. Luckily, there are plenty of strategies for making the week go by a little bit faster. You can blast a party playlist in denial (like this one), you can check out the awesome new blog Waiting for Saturday for outfit ideas, or you can just say "screw it" to the world and rock this tee from Jac Vanek.
Emblazoned with "This is my post-party depression T-shirt" across the front, it gets the message to everyone that you basically had the best.weekend.ever. We suggest sporting the crewneck while zoning out to our favorite movie party scenes, which we've rounded up in the gallery below. It's the only way to relive Saturday night (minus the hangover). 
The outdoor rager in Dazed and Confused. "That's what I love about these High School girls, man. I get older, they stay the same age. Yes they do. Yes they do."
The house party in Perks of Being A Wallflower, mostly because the burgeoning romance between Sam (Emma Watson) and Charlie (Logan Lerman) still gives us butterflies.
The house party in Can't Hardly Wait, mostly because it stars a young Jennifer Love Hewitt, Ethan Embry, and Lauren Ambrose.
The Bushwick party in Girls.
The house party in Mean Girls. "In the real world, Halloween is when kids dress up and beg for candy. But in girl world, Halloween is the one time of year a girl can dress like a total slut and no other girl can say anything about it. No one had told me about the girl world rule."
The party scene in Wayne's World, which sparked a million Halloween costume and even more "Party time!" memes.
The epic house party scene in Superbad, which began with a fake i.d. and ended with a bro-mance and "boop."
How could we leave Animal House off the list?! It's the epitome of college craziness, filled with keg stands, blurry memories, and some seriously questionable decision-making. Oops?