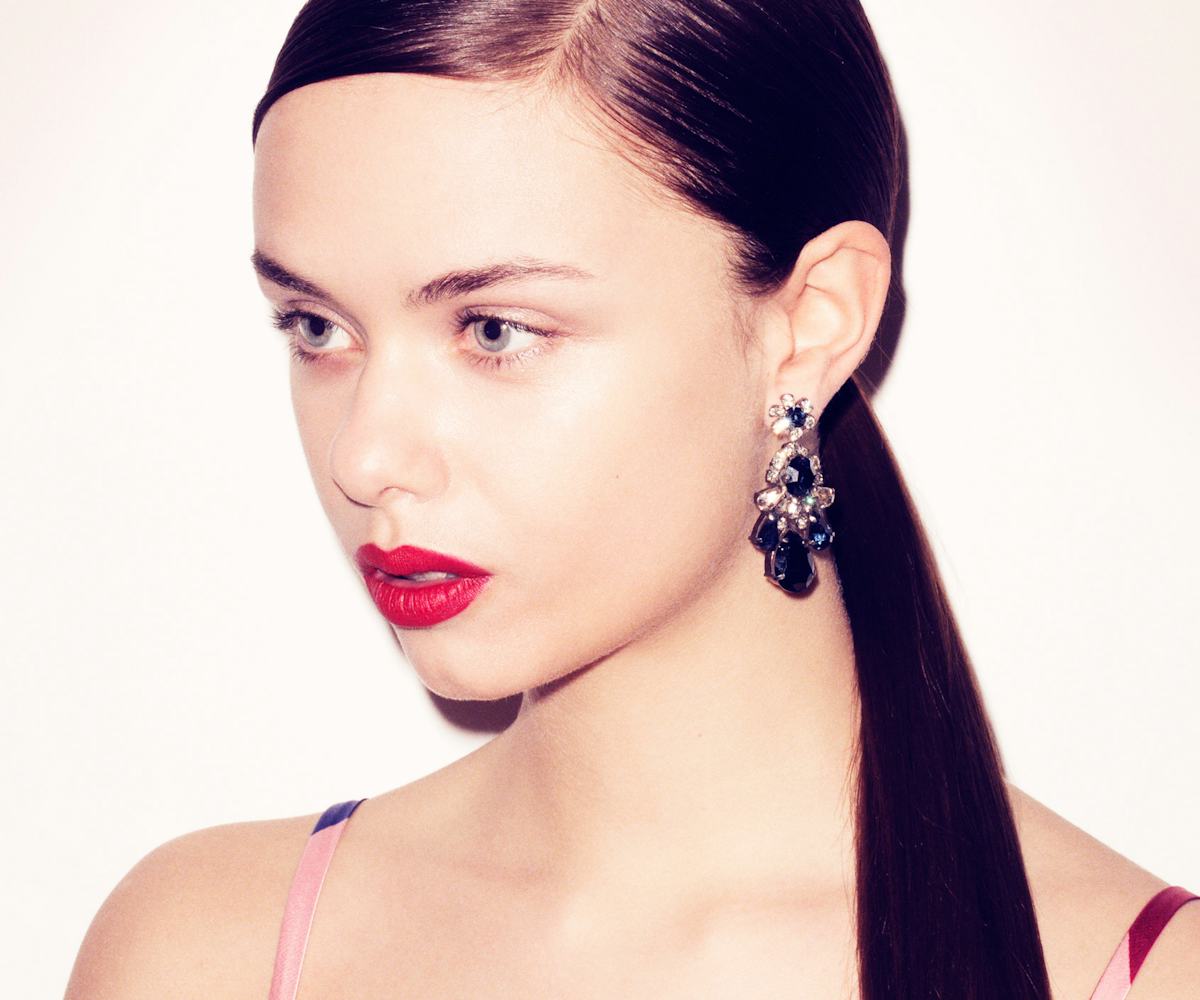 beauty mark: red lipstick
our editor picks the best of the best. get ready to pucker up!
Trust me when I say that you'll be better off red this winter.
The color in question is classic but it's easy to make it your own. Need proof? Just look at images of Solange, Gwen Stefani, and even farther back to Elizabeth Taylor; they add their own twist to their signature crimson shade of lipstick, so the color looks anything but derivative. 
You don't have to be hounded by the paparazzi to put a unique spin on red, either. If you need some inspiration, here are a few of my tried-and-tested tips:
1) Wear it the old school way by pairing a satin finish lipstick with a cat eye.
2) Make it edgy by choosing a matte finish and keeping the rest of your face bare.
3) Or try a cooler look a la Kate Moss with a stained mouth, smudged black liner, and loads of mascara.
But first, you need to pick your lipstick. I've gathered my 10 favorites (as NYLON's Beauty Director, trust me when I say I've tried a ton of them). Click through the gallery to see my picks and figure out which one works best for you.
Lancome Rouge In Love in Rouge Saint Honore - $26
WHY: Avoid ring around the mouth with this long-lasting lipstick.
Givenchy Le Rouge #311 in Rose Precieux - $36
WHY: The color and the packaging are equally striking.
Bite Beauty High Pigment Pencil in Cranberry - $24
WHY: Unlike most matte lip colors, this one isn't drying. And the pencil makes it easy to apply!
Marc Jacobs Beauty Lovemarc Lip Gel in Showstopper - $30
WHY: The unique, gel-like texture leaves lips soft and smooth.
Butter London Lippy Sheer Gloss in Secret Door - $20
WHY: If you prefer sheer and shiny, this gloss is for you.
Serge Lutens The Ultimate Red Collection Lip Palette No. 1 Levres in Boite Four - $160
WHY: Customize your color by mixing this quartet of red hues.
Maybelline New York Color Sensational Color Elixir in Signature Scarlet - $9
WHY: It's a balm! It's a gloss! It's a lipstick! It's all three rolled into one color.
Stila Color Balm Lipstick in Natasha - $22
WHY: Feels like a balm, looks like a lipstick.
WHY: This stain makes it look like you're naturally blessed with ruby red lips.
Nars Guy Bourdin Cinematic Red Lipstick in Short Circuit - $26
WHY: Inspired by Guy Bourdin's sexy subjects, this limited edition formula is ultra glossy and opaque.