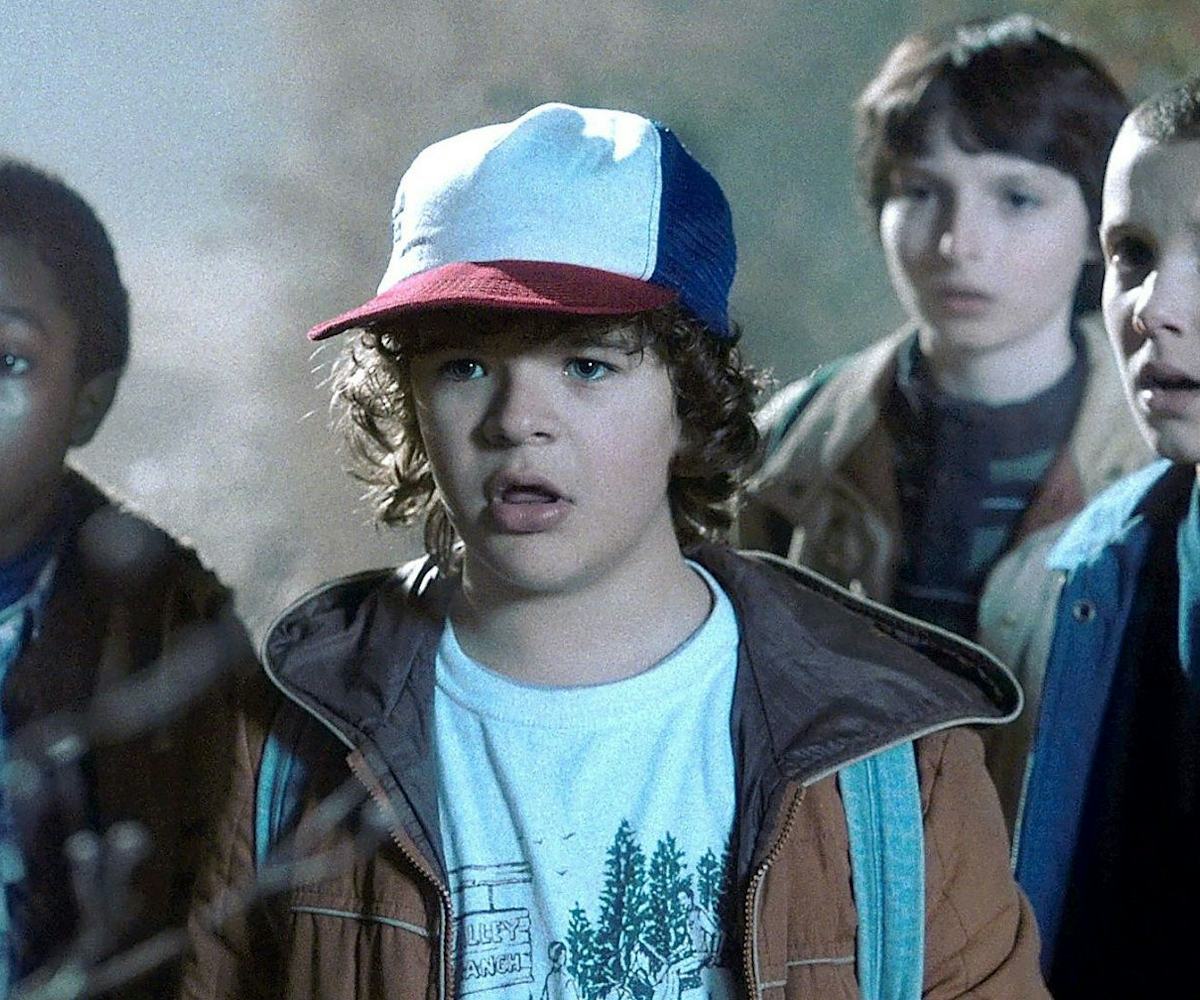 Photo Via Netflix.
The 15 Best 'Stranger Things' Parodies, Skits, And Mash-ups
The internet got a little… strange with these
Stranger Things has become a cultural phenomenon all in the span of a couple of months. Ever since Netflix first introduced us to the Upside Down, Barb, and that one girl with the shaved head who's obsessed with Eggos, America hasn't been able to get enough. Who knew we needed an '80s television revival so bad? 
The next best thing to come out of the show—aside from those amazing kid actors—are the parodies and skits that it's inspired. Basically, every late-night show has tried their hand at making light of the series; you know you've hit peak parody when even SNL takes your plotline and turns it into a skit. And, aside from the comedic spinoffs, the show's score has even inspired mash-ups and songs of its own. 
To help you weed through all things internet-related to the series, we rounded up some of our favorite creations. And if you're one of the 2 percenters who have yet to get lost in the wonderful world of the Upside Down, let this story serve as an urgent reminder to do so—and soon. Also, maybe don't scroll ahead if you're not a fan of spoilers. 
One of the first Stranger Things videos the internet blessed us with is this reimagination of the series as an '80s kids show appropriately set to Randy Newman's "Strange Things."
Most recently, SNL answered one of the show's most pressing questions in their skit: "Where is that black kid's family?" Well, they answer that and add in a little racism humor on top of it.    
Don't have the attention span to sit through the series' eight episodes? This parody will basically tell you all you need to know in a hilarious three-minute bit.  
One thing we discovered after the show: The three actors who played Dustin, Lucas, and Eleven are actually really good singers-slash-performers. We'll never forgive the Emmys for not playing their adorable rendition of "Uptown Funk" live.
The kids from #StrangerThings performing "Uptown Funk" at the #Emmys preshow. pic.twitter.com/ORtBI9IsZh — Vulture (@vulture) September 19, 2016
Jimmy Fallon brings back a very angry Barb to confront our favorite quartet as to why they didn't bother to rescue her.
Honestly, the best thing about this video is Millie rapping Nicki Minaj's verse from "Monster." Watch the magic happen at the 4:40 mark.
This parody points out the historical inaccuracy of the series. It's not nearly as funny as the others, but we give it an "A" for effort and for its fact checking abilities. 
We present to you the Stranger Things x "Starboy" mash-up you didn't know your playlist needed. 
Stephen Colbert plays Eleven's disturbing "Papa" in this short but cute skit. 
You know you've made it when you get a rap song dedicated to you. (Also, RIP Barb.)
If you've scrolled past all of the other parodies that have popped up over the past couple of months, hopefully, you pressed play on this one. How can you deny those adorable tongue-wagging faces?! 
Pugs not your thing? What about hamsters?