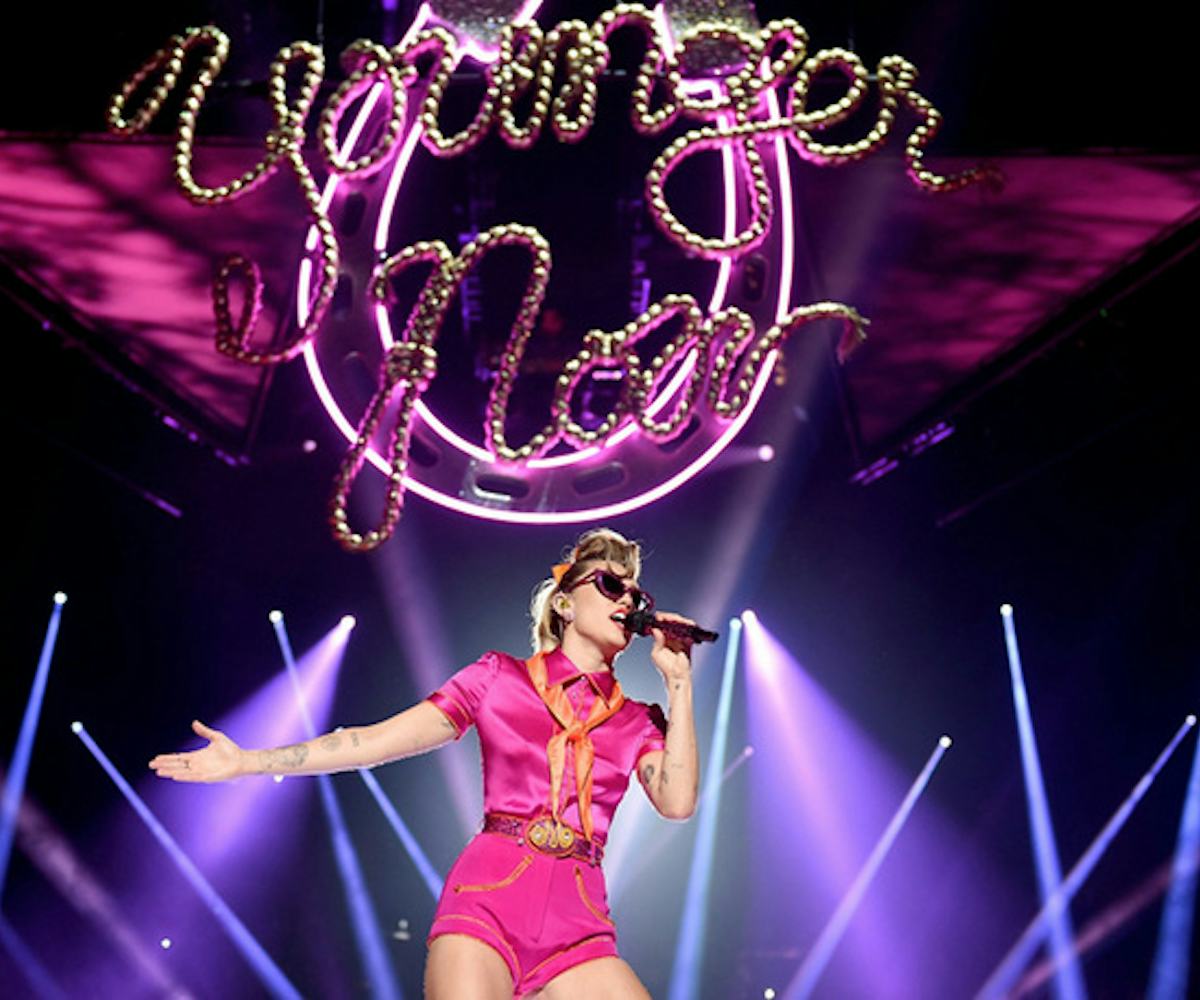 Image via Twitter/@MTV
The Best Performances From Last Night's VMAs
They made up for the host
Last night's 2017 MTV Video Music Awards were full of great live performances, occasionally interrupted by Katy Perry trying out some really bad stand-up. It kicked off with Kendrick Lamar and ended with Perry performing "Swish Swish" with Nicki Minaj, which was slightly better than the music video, but not by much.
Here are some of the performances that made last night's host's cringe-worthy jokes more bearable though. 
Kendrick Lamar literally set the stage on fire, kicking off the show with performances of "DNA." and "HUMBLE." He had a ninja who was actually on fire and backup ninja dancers who had scaled a fence engulfed in flames. 
Miley Cyrus turned the stage into a '50s sock hop and served up Elvis vibes again, for her "Younger Now" performance. It was a very different show than four years ago when she and Robin Thicke grinded on stage with a bunch of teddy bears. Very different.
Fifth Harmony really stole the show when they opened their performance by having a dancer, who people assumed represented their former group member Camila Cabello, fly off the stage. The shade of it all. 
Alessia Cara gave an emotional performance of "Scars to Your Beautiful," during which she took off her wig, wiped off her makeup, and stripped down to black pants and a tank top while singing about self-love. 
Logic, joined by Cara and Khalid, gave one of the most memorable performances of the night. After singing "1-800-273-8255," which is the suicide prevention lifeline, Logic spoke out against racism, sexism, and the importance of mental health. 
Ed Sheeran and Lil Uzi Vert performed "Shape of You" and "XO Tour Llif3" together, and people surprisingly really liked it. 
P!nk, the winner of this year's Michael Jackson Video Vanguard Award, took the stage to perform a mash-up of all of her greatest hits, including "Get the Party Started," "Raise Your Glass," and "Just Give Me a Reason." For the last number, she floated above the crowd in a car. She also gave a moving acceptance speech that was dedicated to her six-year-old daughter about loving yourself as you are. 
Demi Lovato performed her new single, "Sorry Not Sorry," in the middle of a pool party, much like the music video. Her stage was actually erected inside an outdoor pool. 
In the moment, no one was really sure what to make of Lorde's bizarre dance routine to "Homemade Dynamite," during which she didn't sing. But it was still... interesting. (It was later revealed that the singer was actually battling the flu.)