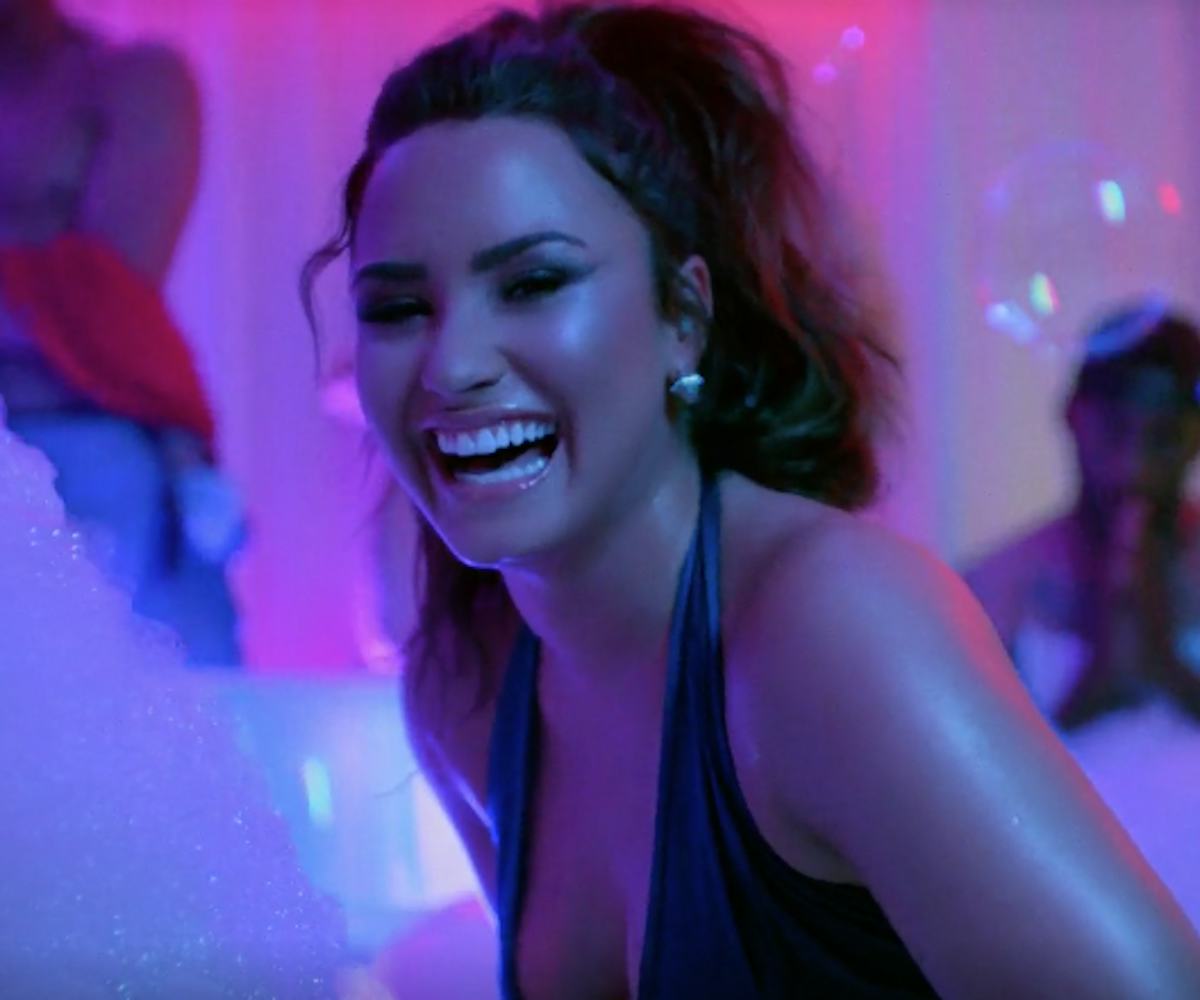 SCREENSHOT VIA YOUTUBE
Demi Lovato's New Star-Studded Music Video Features Lots of Making Out And Hair Flipping
Here it is, "sorry not sorry"
Demi Lovato already established that the grass is greener under her when she released her unapologetic new single, "Sorry Not Sorry," a week ago. But now, we have a visual representation of what that grass looks like, thanks to her enviable new music video.
The video was shot in L.A. during a wild house party thrown by the singer, and features everything you'd expect it to—including shots of Lovato looking flawless in a hot tub, lots of attractive humans making out, and, of course, star-studded appearances courtesy of Jamie Foxx, Wiz Khalifa, and Paris Hilton (who even got her hair stuck in a fan during the shoot). And if that wasn't enough for you, Lovato's party comes fully stocked with drinks, a large underground pool, and an arcade.
The visual pretty much follows Lovato as she flexes on everyone at the party, singing the lyrics to the track with sassy confidence. And if the vibe of the video feels familiar to you, it's probably because it was directed by the same woman that directed Lovato's video for "Cool For the Summer," Hannah Lux Davis. 
The lively soiree is threatened when the police sirens are heard over the booming music in the end. The video finishes on a lighthearted note, though, with Lovato shouting into a megaphone, "I hear the cops are here to shut us down, but who gives a fuck! I'm totally kidding. I respect the police."
Experience #FOMO for yourself, below.