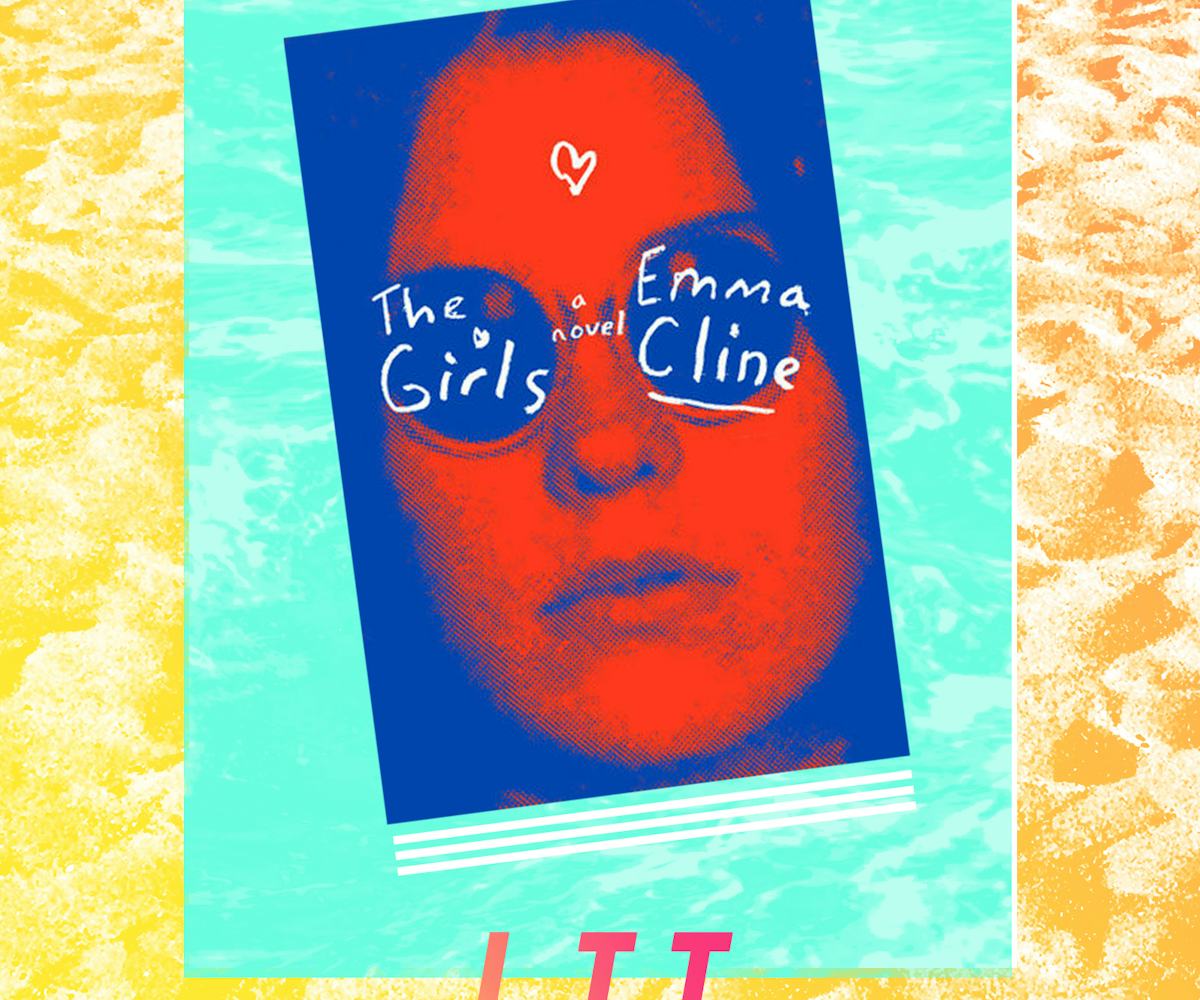 Photo via Penguin Random House
It's Lit: Bright Young Authors To Add To Your Reading List
From Emma Cline to Yaa Gyasi
If we could, we would spend the majority of our time here on earth skimming through our favorite bookshops and running through libraries. But even if we could, there sadly wouldn't be enough time to read every book in existence—that's why we rely on recommendations from friends, family, and our favorite authors. Every week, we'll be sharing some of our favorite reads because literature is, well, lit.
At this point, we all have our go-to authors—ones who have affected us deeply with their writing styles, topics of choice, and storytelling aptitude. In a pinch, we can run into any bookshop we want, find their section, close our eyes, and point to any one of their novels and know that we're in good hands. But in the spirit of summer, when the living's already easy and we go through an average of one book a beach trip, it's nice to branch out and discover some new talents. Ahead, we round up nine amazing novels by the brightest young authors of the moment.
We Love You, Charlie Freeman by Kaitlyn Greenidge
Trans-generational racial inequality, coming of age, and the importance of language as a communciative medium are big feats to conquer in any bit of writing. In her debut novel We Love You, Charlie Freeman, Kaitlyn Greenidge somehow manages to explore each of these concepts in a meaningful, easily digestible manner. The story follows the Freeman family as they move to the Toneybee Institute to participate in an experimental study about the effects of immersive sign language on a chimp named Charlie. As passages are narrated by the family's teenage daughter, Charlotte, and Nymphadora, a black woman who was entangled with the institute in the '20s, Toneybee's dark past and its racist beginnings come to light.
We Love You, Charlie Freeman by Kaitlyn Greenidge, $25.95, available at IndieBound.
milk and honey by Rupi Kaur
Rupi Kaur's book of poetry, milk and honey, is a vulnerable account of love, relationship problems, abuse, the nature of femininity, inequality, loss, and healing. Beautifully written, it's super easy to read through in one sitting, and the type of book that you come back to time and time again. If you want a taste of her poetry, visit her Instagram, @rupikaur_.
milk and honey by Rupi Kaur, $14.99, available at McNally Jackson Books.
The Girls by Emma Cline
Years after Emma Cline's strange relationship with Rodney Bingenheimer (the then-55-year-old music fixture pursued her for a year via a telephone and mail correspondence when she was 13), the writer became infatuated with the Manson cult—in particular, the girls who made up the majority of its following. While her debut novel, The Girls, isn't technically about the Manson cult—a man named Russell heads up Cline's fictional ranch—it is virtually synonymous to it. And while that certainly stirs up an eerie familiarity in the reader, the story offers up what other journalistic, non-fiction tales cannot: the fostering—and, yes, sinister—nature of female relationships.
The novel, whose film rights have already been acquired, follows Evie, a 14-year-old who falls in with the cult after becoming besotted with one of its main girls, Suzanne. Framed in flashbacks, Evie narrates their friendship and the time that led up to the group's mass slaying one night while Cline explores how easy it is for young girls to fall into dangerous places in an attempt to shed their naiveté and prove themselves to others in order to receive some semblance of love.
The Girls by Emma Cline, $24.30, available at Strand Books.  
Invisible Man, Got the Whole World Watching: A Young Black Man's Education by Mychal Denzel Smith
Mychal Denzel Smith has worked as a political, social justice, hip hop, mental health, and pop culture writer for a few years now. In his debut novel, he explores what it's like to be a black man coming of age in this age, where Barack Obama presides as leader of the free world and black men like LeBron James and Frank Ocean are at the tops of their fields... but young black teens like Trayvon Martin and Michael Brown continue to be the victims of police brutality. By chronicling his experiences, Smith confronts societal expectations and institutionalized racism and attempts to rewrite the traditional reality of black manhood to further the fight for total equality through inclusion of LGBTQIA rights and feminism.
Invisible Man, Got the Whole World Watching: A Young Black Man's Education by Mychal Denzel Smith, $24, available at The BookMark Shoppe.
Sweetbitter by Stephanie Danler
Let's be real: The idea of moving to New York and having it change your life is a decades-old, overused cliché cheaply used to introduce whatever superficial, "crazy" themes a writer wants. While Stephanie Danler's debut novel Sweetbitter does follow its protagonist, Tess, as she escapes to New York and lives a new life filled with friendship, a love interest, and self-discovery (again, cliché), it has an overlying realness that makes it totally unique to the genre. It's also well written, entertaining, and showcases the power of a strong woman.
Sweetbitter by Stephanie Danler, $25, available at Community Bookstore.
Young Skins by Colin Barrett
Colin Barrett's Young Skins may be a collection of short stories, but each character and story is interconnected to paint a picture of its small Irish town setting. Barrett confronts human imperfections and the consequences of messed up mental fantasies.
Young Skins by Colin Barrett, $15, available at St. Mark's Bookshop.
sunday's on the phone to monday by Christine Reilly
Christine Reilly's debut novel Sunday's on the Phone to Monday started as a group of poems that she wrote while working in a mental hospital in college. In the few months since its full form was released, it has garnered multiple comparisons to Wes Anderson and The Virgin Suicides. Sunday's on the phone to monday follows couple Mathilde Spicer and Claudio Simone as their lives change and a tragedy threatens to tear them and their family apart.
sunday's on the phone to monday by Christine Reilly, $25, available at Rizzoli Bookstore.
The Bone Season Series by Samantha Shannon
If you're looking for a sci-fi series worthy of forgoing sleep, Samantha Shannon's The Bone Season series is it. Since it falls somewhere between a young adult series and an "adult" one because of the characters' ages and subject matter, it's also easily accessible to people of all ages.
The Bone Season by Samantha Shannon, $10.62, available at Barnes & Noble.
Homegoing by Yaa Gyasi
Yaa Gyasi's Homecoming is easily one of the most powerful books released in 2016 so far. It follows Effia and Esi, two half-sisters born in different villages in 18th century Ghana, as they fall subject to two completely different lives: Effia marries an Englishman, and Esi will be sold into American slavery. The story spans nearly 300 years of history. As Roxane Gay says, it's "the strongest case for reparations and black rage I've read in a long time."
Homegoing by Yaa Gyasi, $27, available at BookCourt.