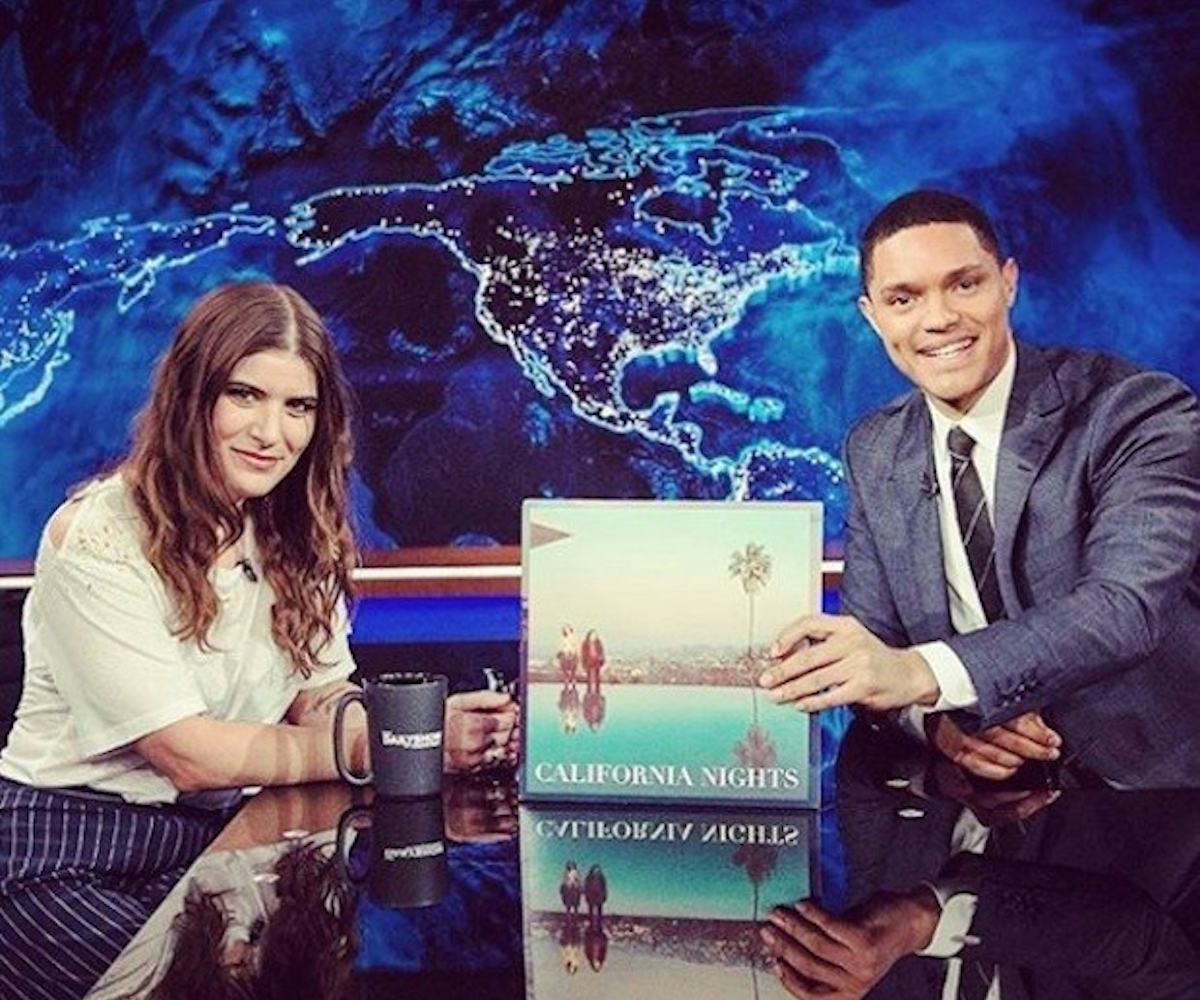 Photo via @bestcoast/Instagram
Best Coast's Bethany Cosentino Talks Music Industry Sexism On 'The Daily Show'
It's no secret that the music industry is a feeding pool for sexism. A few months ago, we reached out to 16 women in the field to learn more about their experiences working in the business. Last night, Bethany Cosentino made a guest appearance on The Today Show to further discuss this persisting issue with Trevor Noah.
The Best Coast frontwoman has always been open about sharing personal experiences on her platforms, even if they have been difficult for others to stomach. After Dirty Projectors' Amber Coffman accused music publicist Heathcliff Berru for sexual misconduct, Cosentino also spoke up, and many other women in the industry proceeded to follow suit.
"When somebody like me, or somebody like Amber, or any woman out there, comes forward and says, 'This is a situation, I'm not okay with it, the world should not be okay with it,' that gives other women bravery to come forward, and stand up, and say, 'I've experienced this, we really need to put an end to this kind of behavior,'" she said. "I hope that there is one woman out there that is now standing up to her boss, or standing up to a man in the world that is making her feel less-than because she's a woman."
Cosentino makes some legitimate points about how we can all better address incidents of sexism in the music industry. She heavily emphasized the importance of women speaking up. Following the downfall of Berru, Cosentino wrote an essay about misogyny in the music business for Lenny Letter. More recently, she called out Chris Brown on Twitter for promoting rape culture on his latest single "No Sleep." 
Watch the entire interview in the video, below.