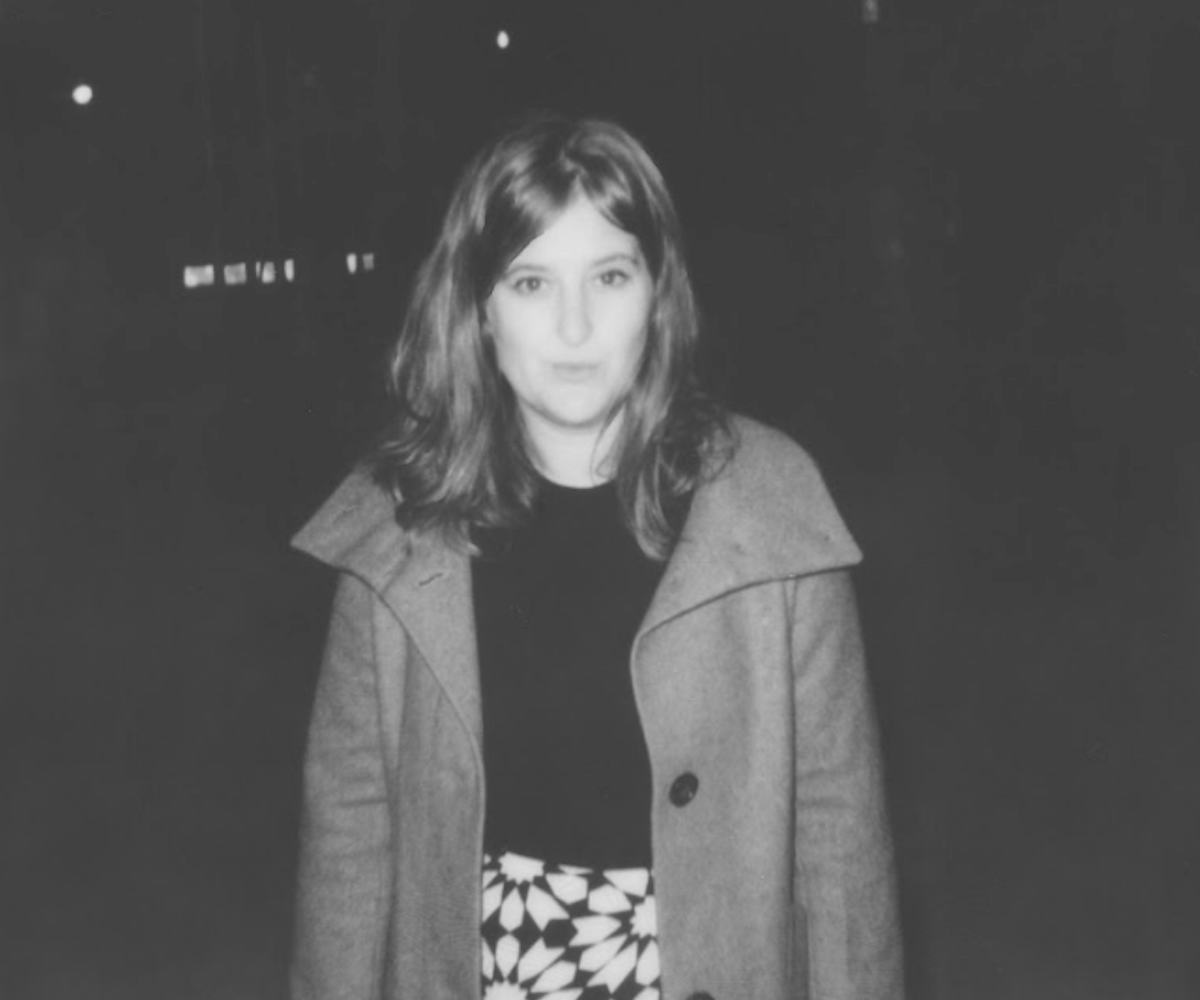 Photo by Shervin Lainez
The Dreamy Reimagining Of The Violent Femmes' Debut Album Is Everything
"Music and art are more essential now than ever."
What's that saying? You know, the one about not always getting what you want, but finding sometimes that you get what you need? We won't lie, currently, as we prepare to watch in horror as the Trump team transitions into power, we feel like we are definitely not getting anything that we want. We feel alternately numb with despair and white hot as rage courses through our bodies and minds. It's fucking awful!
And while there is no remedy for this (other than, you know, focusing our discontent and channeling it into productive outlets in order to try and effect change), there are things that serve as balms to this dystopian time. There are good books to read. There's art to see. And there's music to listen to. And the album we're listening to over and over right now is project violent femmes by Brooklyn-based indie musician BETS, and it's a dreamy, shoe gazey cover of the iconic 1983 self-titled debut album from the Violent Femmes.
We're huge fans of the original album, and Gordon's voice, with its sometimes snarling, always heated delivery of the lyrics on each of the driving songs, is permanently seared into our heads—even onto our skin. So if you had asked us if we really wanted a cover of this album, we would have probably shrugged it off because why mess with perfection?
But then we heard BETS' version, and we realized we kind of need this right now. BETS' wall of sound approach to the songs adds a lush softness that we feel like we could swim around in; the slowed-down cadence allows us to revel in the lyrical simplicity, without diminishing any of its impact. This reimagining is dreamy and gorgeous and, for us, it feels vital right now to appreciate the remaining beauty in this world, in an effort to better confront the darkness. Read our interview with BETS and give the album a listen below, and see if you don't feel the same way.  
What was the genesis for doing this album? 
So, I was in the studio recording my next album of original songs and one day started talking about the Violent Femmes and really geeking out over them and their first album. Within a few minutes, I realized that this was something I really wanted to do, even though it had never occurred to me before to record a cover album—or even song. It was a spontaneous decision and a passion project, and I felt I had to do it immediately and as quickly as possible. Even before finishing my other album. One of the main reasons for this spontaneous diversion, aside from my love of the Violent Femmes, was because I knew the sound of my voice was such a contrast to the content of their lyrics. A driving force behind the project was the strong connection I felt to the words and feelings of that original piece of art. I feel like it's a bridge between my last full album and my next one. So that's how it came to be.
Have the Violent Femmes always been a big influence on you? 
Yes. They truly make amazing songs and have been doing it for so long… it's inspiring. This first album of theirs is like a time capsule for me—when I listen to it, it takes me to a different time in my life. During this process, I even recorded a cover of a more recent song of theirs, just for fun. I'm not sure I'll ever release it, but I just did it out of appreciation for their music from the '80s all the way until today.
What makes covering this album relevant right now?  
There are a lot of strong emotions and anger and frustration in these songs. And there is so much happening right now in the world. I think it's a good time for this reimagining of the album to come into existence, because, although my voice is wildly different from Gordon's or the sentiments of the songs—I've been told it's quite sweet—I still am tapping into those same emotions, which I'm very familiar with. And I hope others can listen and tap into that as well. Because there is a lot going on in our world to be pissed and frustrated about right now. And I think it's good to be honest about that and pay attention to it. And I think it's impossible to pay attention to what's going on and not feel angry and frustrated. 
Do you have a favorite song from the album? One you feel like you were really able to recontextualize? 
"To the Kill." This was so emotional for me to record. My version became a haunting piano ballad. I feel the original is such a great song—they all are—and it was exciting to work on presenting this one in such a different way. And it brought a lot of my unprocessed feelings to the surface for me as the recording process went along.
This album was released in 1983, a time of conservative ascendancy in America, and lots of uncertainty because of economic instability, nuclear proliferation, and the beginning of the AIDS crisis. As we enter a new stage of political and social uncertainty, what role do you think music and art play in our society? 
Music and art are more essential now than ever. We have to keep creating—in spite of the harsh political realities going on, in spite of the instability and uncertainty to come. There is also a lot of magic in the world all the time, and love, and we can't forget that during these times. We need to fight for what is right and stay grounded in the beauty and the love as well. I am headed to Washington, D.C., to march on Saturday. And I guess if I could relay one message it would be this:
Dear musicians/artists/creators, the world needs your expression now more than ever. Your job is to encircle the earth with your visions and uplift those who do not yet understand the power of people living their dreams and living in freedom. You are a lighthouse. 
Listen to the whole album, in all of its gorgeous dreaminess, below, and catch BETS next month at her Valentine's Day performance at NYC venue Baby's All Right.