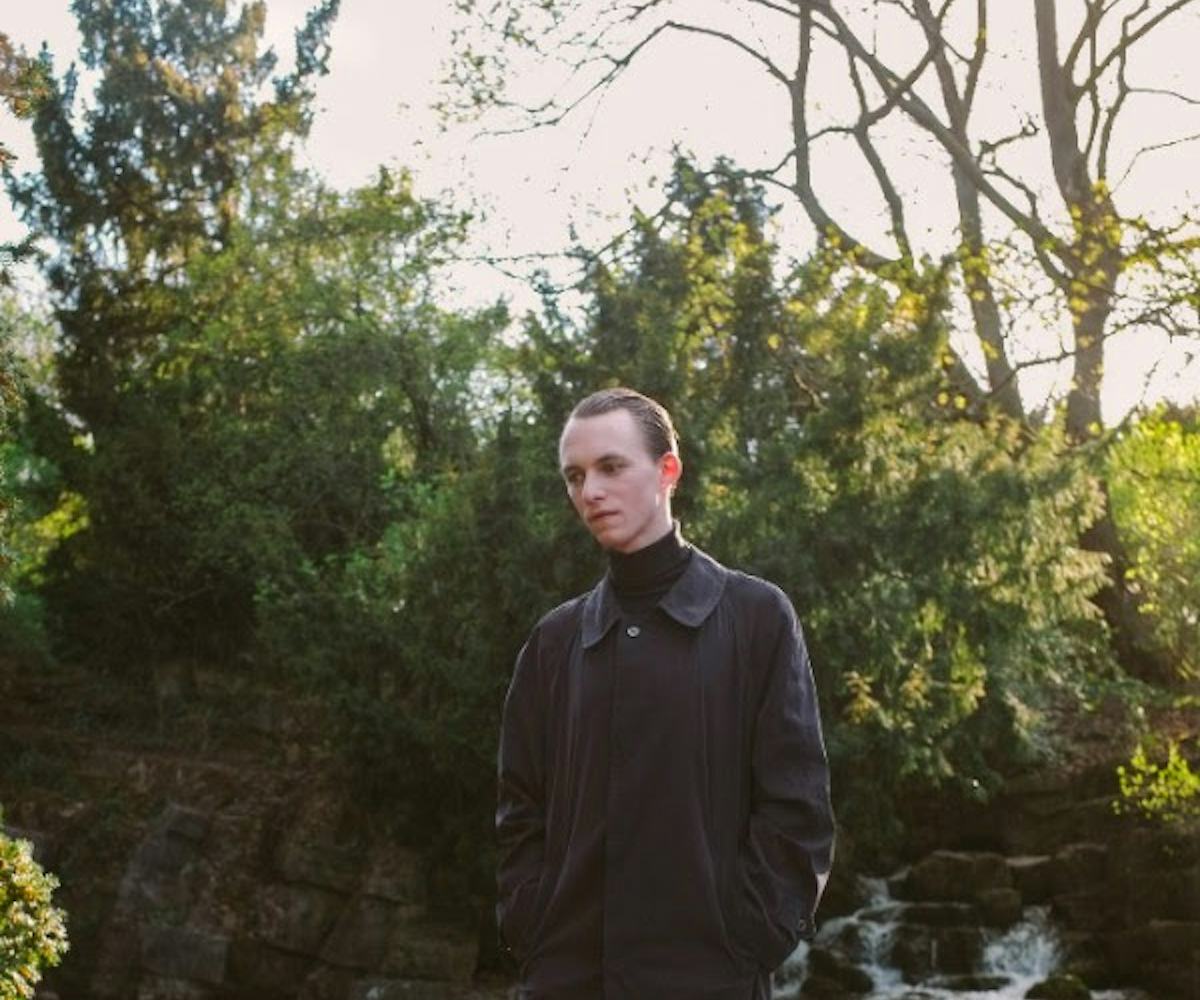 Photo by Moritz Freudenberg
It's Time For You To Discover The Enigmatic Singer Behind Better Person
Like many young artists who dabble in the avant-garde, Adam Byckowski fled to Berlin in search of a hospitable environment to create music. The cumulative result was It's Only You, Byckowski's first EP as Better Person, which he created on a computer in his apartment. It showcases an elusive and sensitive singer who creates sinewy and frosty R&B soundscapes that are inspired by cold and lonely Berlin nights, lost loves, and the feeling of displacement in his adoptive city. Byckowski, who is a longtime collaborator with the eccentric crooner Sean Nicholas Savage (their vocals are similarly elegant and pained), has also toured with the Canadian bands TOPS and Timber Timbre, and recently wrapped up his own mini tour with a well-received showcase at SXSW. Here, he lets us in on some personal details of his enigmatic existence. 
How would you describe your aesthetic?
Simple, elegant, timeless? (Hopefully.)
Where do you hope to be professionally in five years?
I'd like to be rich and famous, and super popular so everyone would like me.
What's your next project?
"Project rent for the last month," "project new shoes," and "project spend some time with my parents in May."
What famous person dead or living do most wish you could have as a roommate?
I guess Andy Kaufman could be fun.
What is your favorite driving music?
It's hard for me to say because I don't drive. But if I did I'd probably listen to something I can sing along with.
Whose career would you most like to emulate?
I wouldn't like to emulate anybody. I want to be myself as much as possible and do all things my way.
If you had to live in a past time, what do you think would be the most fun era and why?
I really enjoy living in the present time. Culturally it's the most diverse time. There's no particular "style" to fit in. Everything can be put in the right context and be appealing to the audience. Also, the idea of living without Internet and the access to all the information seems sad. I love the Internet.
How do you wind down before bed?
THC, music, cuddles. Lately, I've also been enjoying cleaning my room which is quite surprising. It calms me down.
When are you most relaxed?
Never.
What are some new hobbies you would like to take on?
I don't really like "hobbies." I think that "hobby" is a poor version of a passion. "Hobby" is something that people do when they're afraid of diving all the way into something, afraid of the commitment. I'd rather focus on my music.
How do you hope to grow as a creative person?
I hope to write better songs, obviously. I hope to play bolder, shameless shows that deeply move the audience. I hope to not be tied up by any genre or any particular "sound" or style but my own.