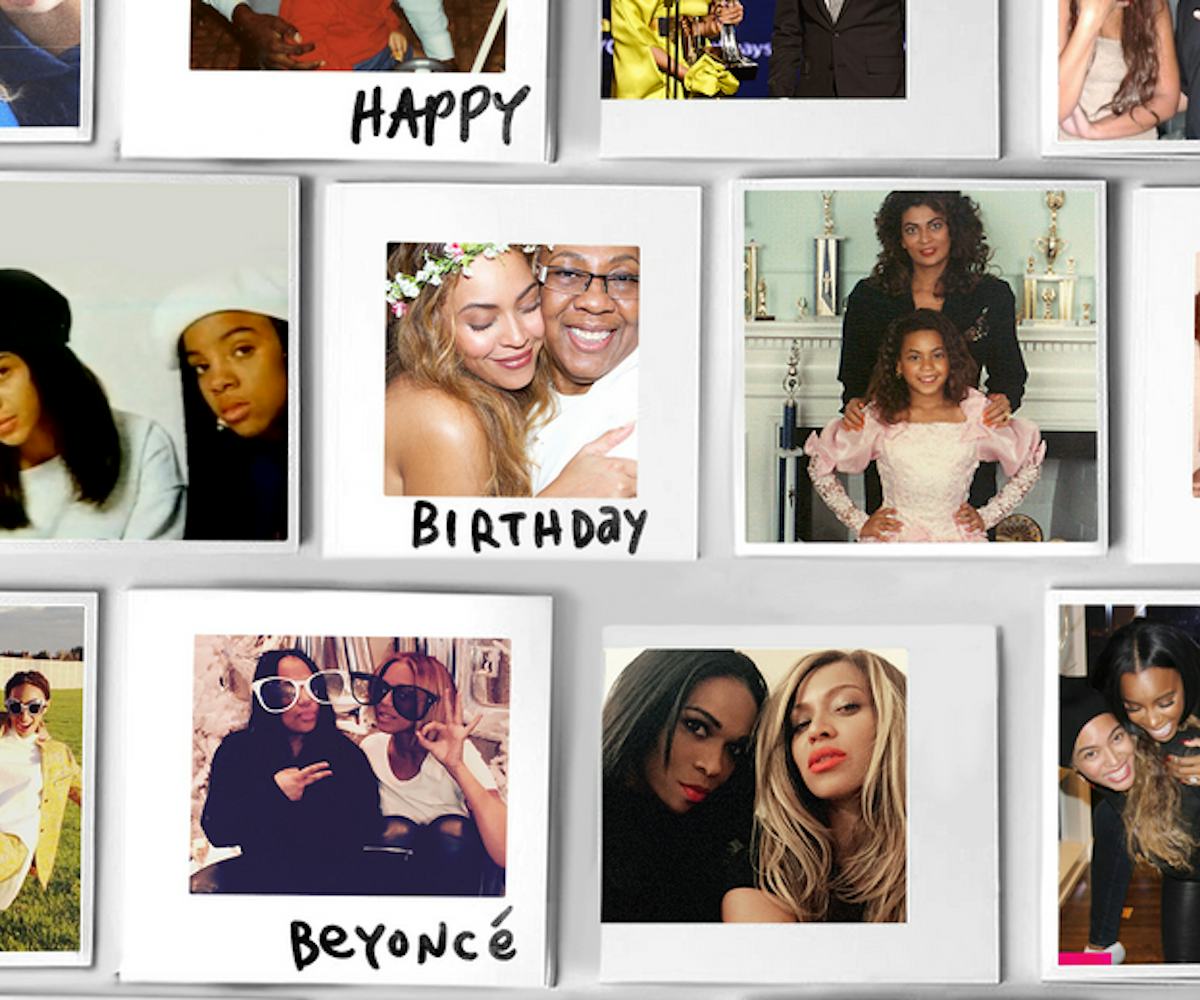 Photo via Beyonce.com
beyoncé's fam made her a birthday playlist
In our books, a mixtape is the perfect gift, especially when you're not sure exactly what to give someone. It couldn't be easier than simply pulling together a playlist of songs curated with the recipient in mind—especially when that recipient seems to already have everything else they could possibly need. So, it's not a shock that when faced with the conundrum of what to get Queen Bey for her birthday, her family opted for this tried-and-true gift.
Sure, Jay-Z has bought Beyoncé some crazy-lavish presents in the past, including a dragon egg from the set of Game of Thrones and jewelry that costs more than our dream apartment. But a mixtape makes for a refreshing change. (Full disclosure: We do, however, hear that Jay has also gifted Bey with custom-made diamond heels, in addition to this lovely mixtape.) The 14-track playlist, available to stream on Tidal (of course) and listed on Yoncé's website, includes song picks from Bey's parents, her sister, Michelle and Kelly (of course), and more. The song selection is pretty diverse, with songs by Michael Jackson, Smokey Robinson, and obviously, Beyoncé herself.
Most adorable, though, is Blue Ivy's selection, "Part of Your World," from The Little Mermaid. "Mommy, you sung this to me all the time," she says. "Happy Birthday, Mommy!" If only Yoncé would also bless us with the sweet sounds of a Disney classic.
Happy 34th birthday, Beyoncé! Listen to her B-day mixtape here.