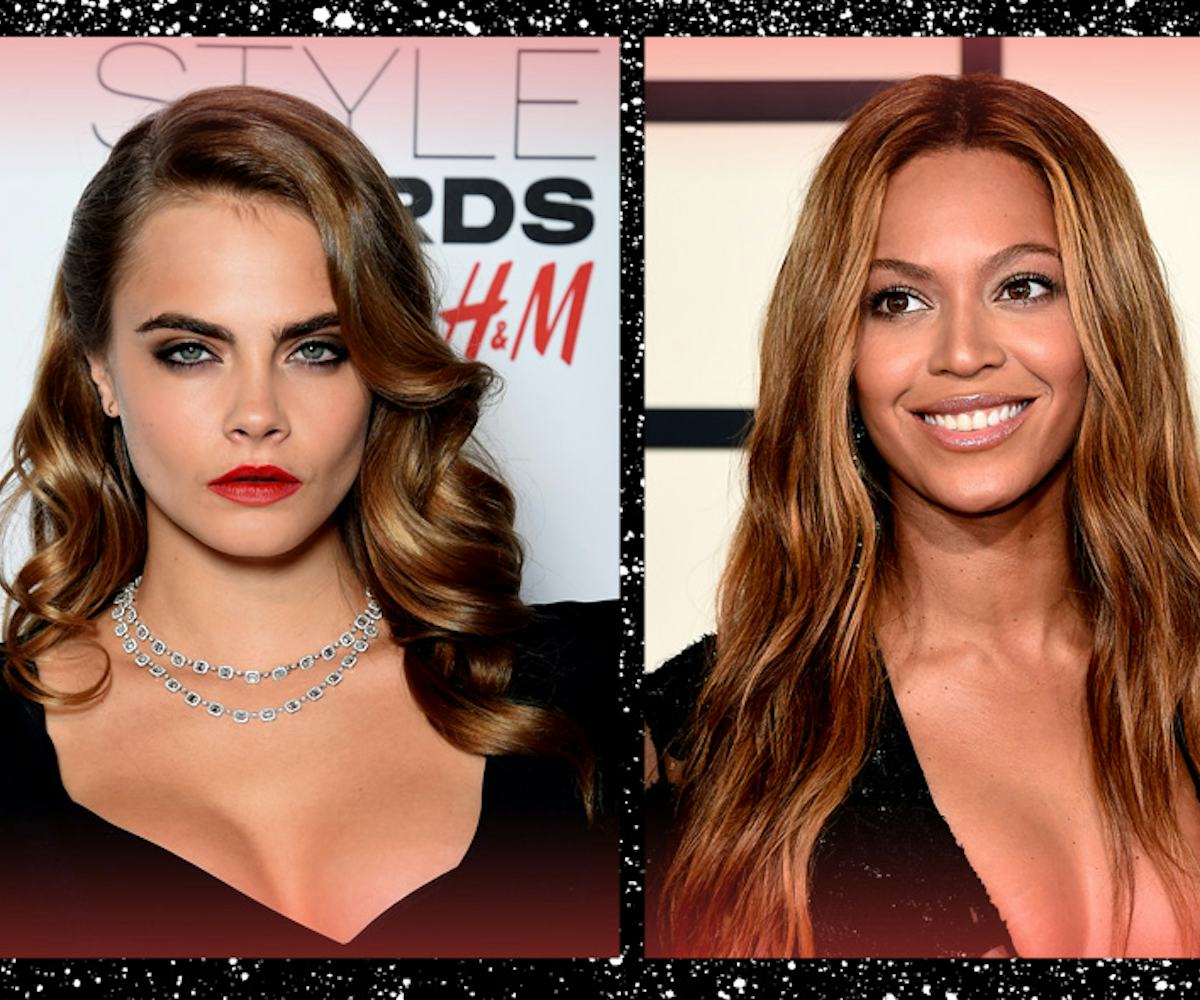 Photos by Gareth Cattermole and Jason Merritt / Getty Images
are cara delevingne and beyoncé making music together?
If you were out and about Saturday night, you may have missed the two Instagrams that sparked a fervent Tumblr rumor that Cara Delevingne and Beyoncé are making (what we assume to be) sweet music together. The two superstars (Delevingne is the master of basically every media industry possible; Bey is, well, Bey) posted nearly identical photos of each of their hands on a production board around midnight to their respective Instagram accounts. If the Internet has taught us anything, it's that there is no such thing as social media coincidence. So although no collaboration is technically confirmed as of late, we don't really need a confirmation to know that something's about to happen. 
Delevingne has been upping her music cred as of late. She's been hanging around with Kim Kardashian and Kanye West (which may very well be how Delevingne got to know Beyoncé in this sonic circumstance); she collaborated with Pharrell for Chanel's musical short film; and she's starred in multiple music videos for A$AP Ferg, Die Antwoord, and Chance the Rapper's project, Donnie Trumpet & The Social Experiment. She also has a pretty killer voice, as demonstrated by her '13 cover of "Sonnentanz" with Will Heard. There's no doubt that a collaboration with Queen Bey will really jumpstart her music career and bring Dele one step closer to world domination.
(via i-D)
Related Articles: