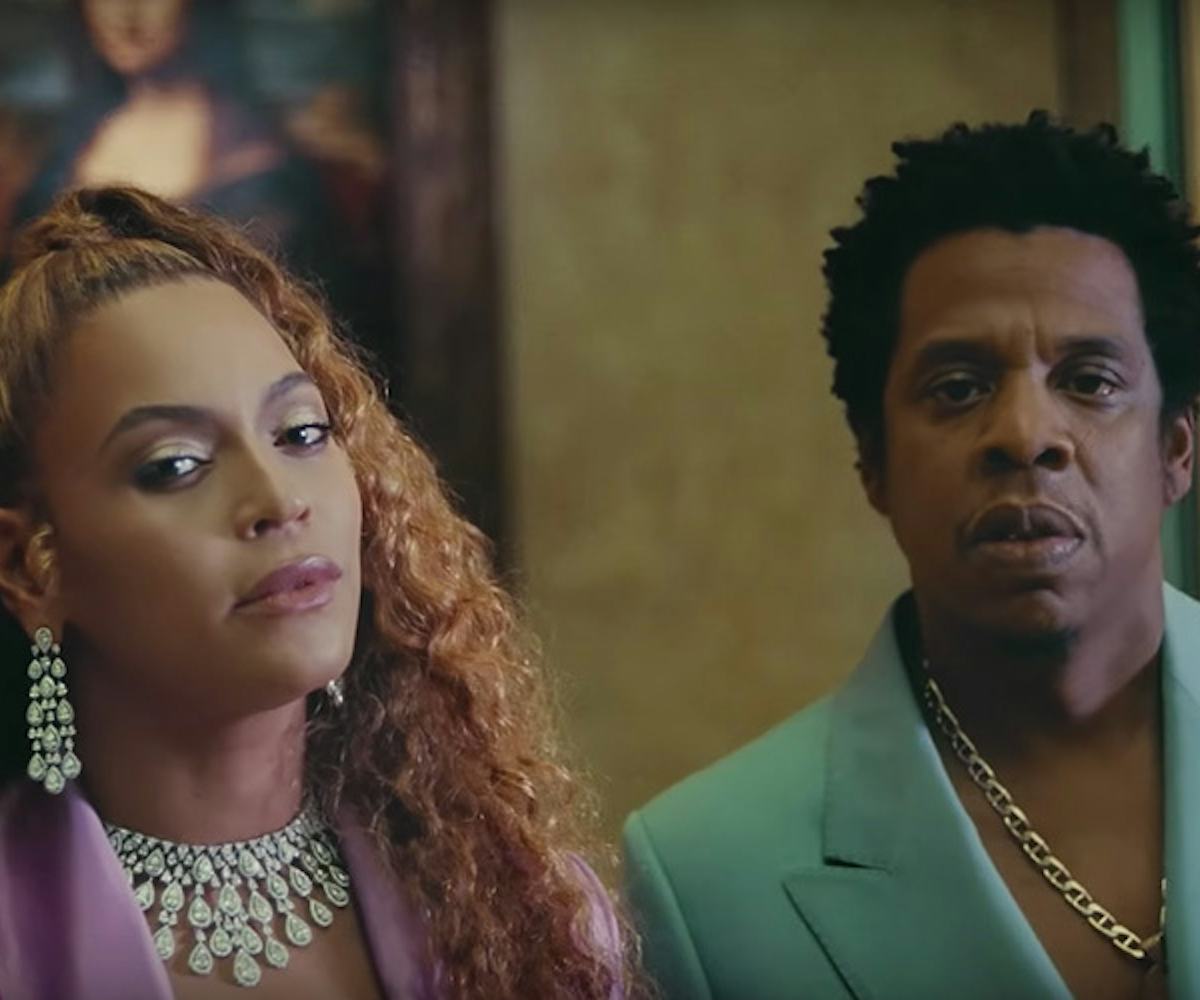 Photo via Beyoncé, Youtube
Beyoncé Wants To Film Something At The Colosseum
The Louvre was just the beginning
If you somehow missed the global cultural moment that was Beyoncé and Jay Z's "APESHIT" music video, allow us to give you a refresher. The Carters booked out the entire Louvre to film, and the result had us wondering when it would be placed on prominent display among the historic masterpieces in the museum's collection. It wasn't long before the museum, too, recognized the Carters' contribution to the art world and started offering guided tours based on the art featured in the video.
Apparently, that was just the beginning of the Carters' European cultural takeover: Beyoncé is reportedly trying to book the Colosseum in Rome for an upcoming project. According to Il Messaggero, Beyoncé has made a formal request to the Ministry of Cultural Heritage.
The publication reports that Queen Bey has made two formal requests to book out the Colosseum, with her first being denied. The first was filed on July 7 and 8, while the Carters were visiting Italy. It was turned down by the Ministry because it was apparently too last-minute and the venue "too complicated" to book on short notice. Scientist Alberto Angela had also already booked it for the dates they wanted, and while he's no Beyoncé, dibs are dibs.
The Ministry is currently reviewing her renewed request, and we're already preparing for the viral moment that will come from this. There's no info about what kind of project Bey is planning on filming at the Colosseum, but we hope that it'll follow in the footsteps of "APESHIT."