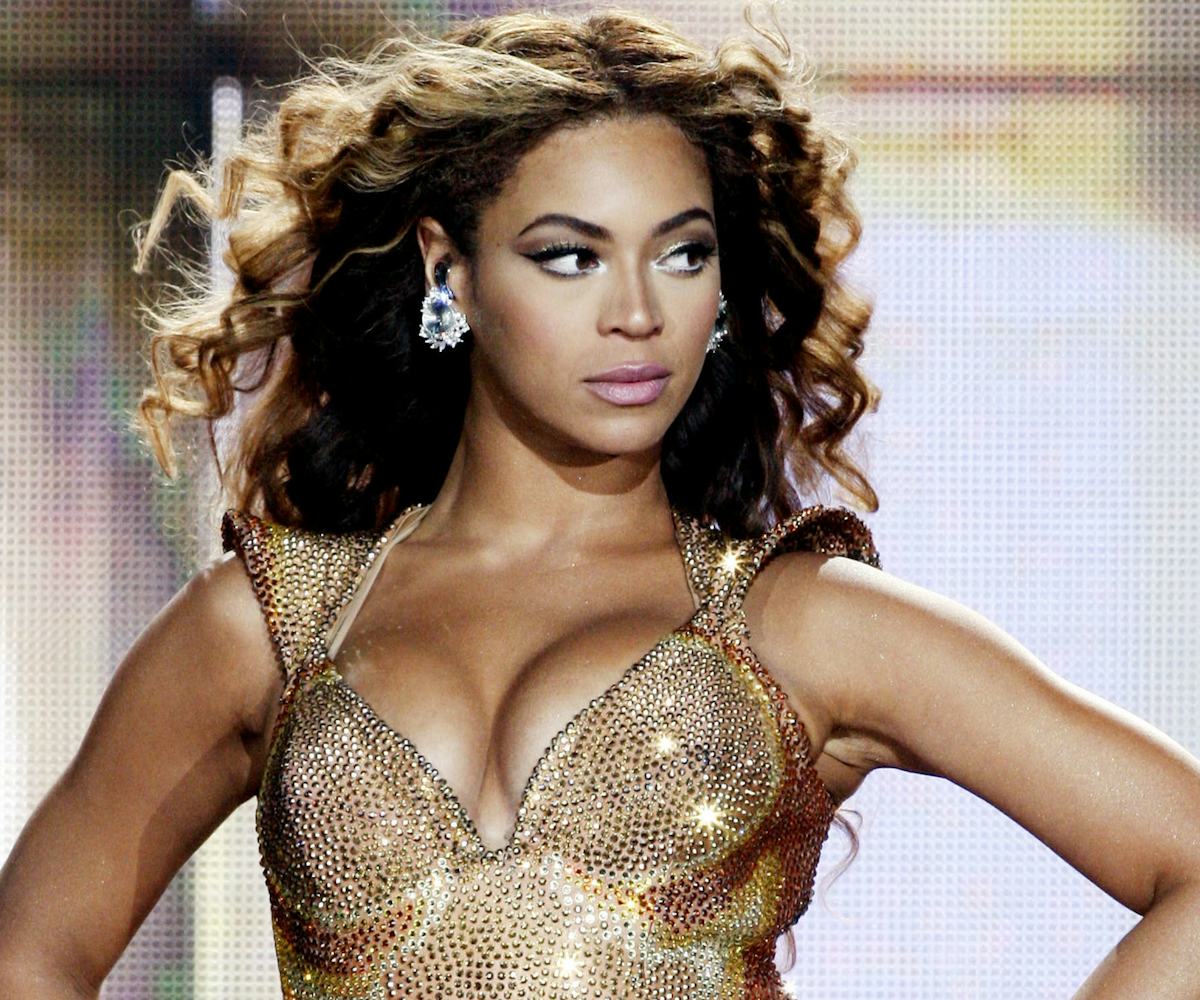 Photo by Kevin Winter/Getty Images
Who Is The Actress That Bit Beyoncé's Face?
Chrissy Teigen won't rest until she finds out
Back in January, Tiffany Haddish opened up about her now-famous selfie with Beyoncé.
Speaking to Vulture about the life-altering moment, which took place during Bey and Jay Z's party celebrating the end of his 4:44 album tour, Haddish casually mentioned that she got the selfie because "something had went down with somebody at the party." And while Haddish said that she was "not at liberty to say" what exactly had happened, she did mention that Beyoncé asked her to just forget the incident and have fun, to which she replied, "I'm only going to have fun if you take a selfie with me." Obviously.  
In a new profile with GQ, Haddish drops more information about what happened that night, namely the fact that the drama stemmed from someone biting Beyoncé's face. 
"There was this actress there that's just, like, doing the mostest," Haddish revealed. "So Beyoncé stormed away, went up to Jay Z, and was like, 'Jay! Come here! This bitch—' and snatched him. They went to the back of the room. I was like, 'What just happened?' And Beyoncé's friend walked up and was like, 'Can you believe this bitch just bit Beyoncé?'" 
Haddish went on to tell the publication that she "continued to cross paths [with the unnamed actress] throughout the night, culminating in a brief standoff," and that, at one point, the person-in-question also asked Haddish to "stop dancing." 
Rightfully infuriated, Haddish tapped Beyoncé and said, "I'm going to beat somebody ass at your party. I just want to let you know that." According to Haddish, that's when Beyoncé told her to "have fun" instead. "Fun," in this case, translated to the aforementioned selfie.
Haddish says she bumped into Beyoncé again toward the end of the party and that she did confirm being bitten—a statement that led Haddish to threaten another "ass beating." However, ever the benevolent, Beyoncé said, "Tiffany, no. Don't do that. That bitch is on drugs. She not even drunk. The bitch is on drugs. She not like that all the time. Just chill." 
With Haddish declining to name names and Beyoncé's rep dodging GQ's questions, we're left wondering who exactly could be the perpetrator of such a heinous crime against our Queen. Of course, we have absolutely no idea who Haddish is referring to, but, on the flip side, that also means that there's plenty of room for speculation on our end. Again, none of this is fact, but we did want to put our Nancy Drew hats on to try and suss out potential suspects based on some key facts.
Here's what we do know: The party was on December 21 after Jay's sold-out concert at the Forum in Los Angeles. It was an actress at the party who is already known to frequent Bey and Jay's A-list circle, seeing as how she is "not like that all the time."
Perhaps the most immediate assumption for many was Jennifer Lawrence. The actor was in New York City earlier in the day, but it's possible that she was in attendance if she had caught an afternoon flight back to L.A. That said, Lawrence is also known to break out her alter ego, "Gail," when she is feeling tipsy, and the suspect was "not even drunk." So it probably wasn't "Gail." 
Back in February, The Cut also speculated that the drama-starter was 90210's Sara Foster or Love & Basketball's Sanaa Lathan, both of whom reportedly arrived with concert attendees Jen Meyer and French Montana, respectively. Amy Schumer is also a name currently floating around, though it looks like she was in New York the day before. Then again, as with Lawrence, that leaves time to catch a cross-country flight.
Or, if we really want to introduce some potential wild cards into the mix, perhaps it was Vanessa Hudgens or Emma Stone, who were both spotted around Los Angeles the day before Jay's party? Notably, some internet commentators are side-eyeing Stone at the moment. Less likely is Charlotte McKinney, who was also photographed attending the concert ahead of the Knowles-Carter party. 
However, one person that can probably get to the bottom of this is Chrissy Teigen, who 
, "I cannot leave this planet without knowing who bit Beyonce in the face." She 
that she "can only think of one person who would do this. but I cannot say. but she....is the worst." However, she said it is 
. 
Needless to say, we'll be updating this story as soon as there's official confirmation from either Beyoncé, Haddish, or the mysterious person's camp. Don't hold your breath though—this will likely be a mystery for the ages.