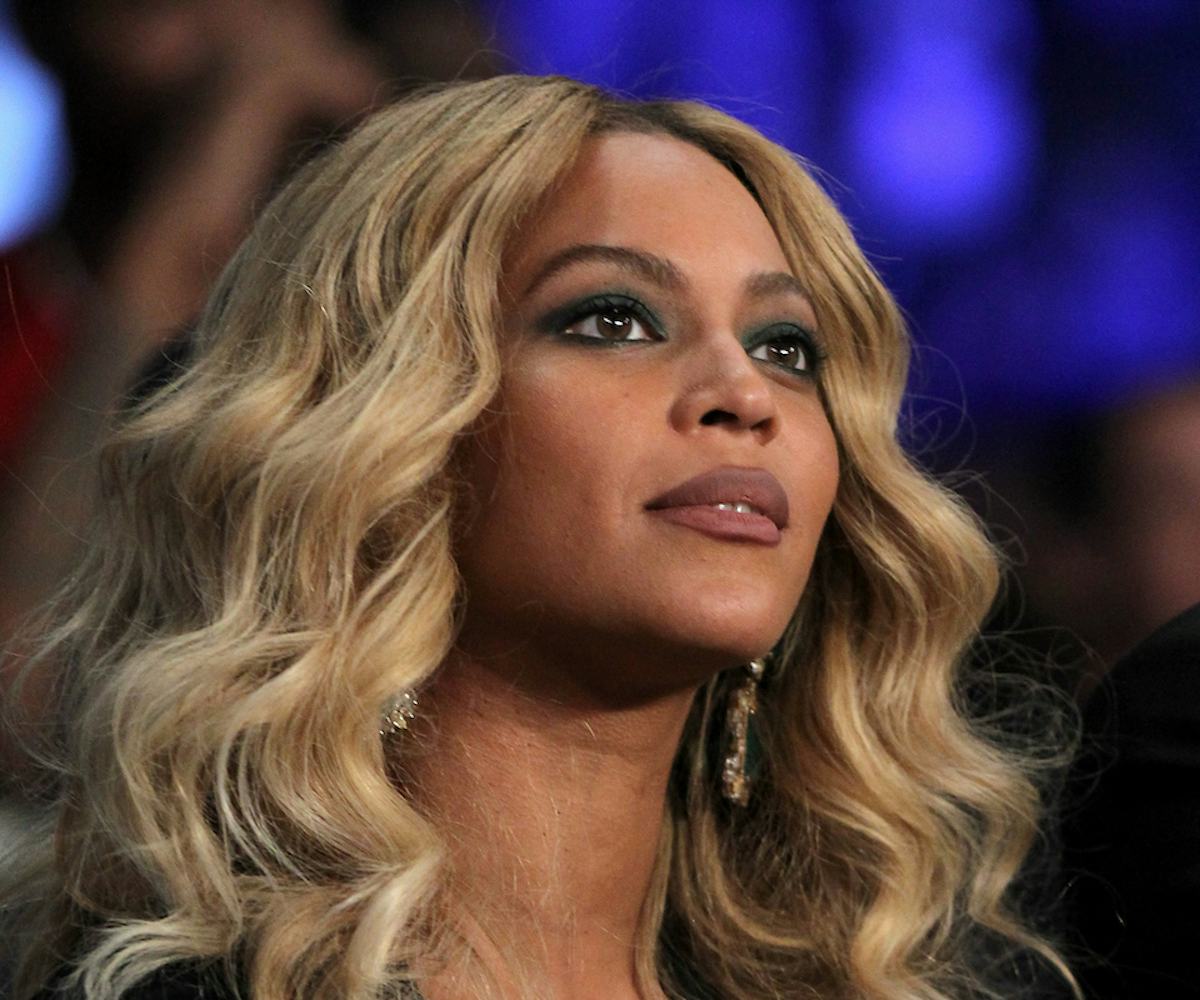 Photo by Isaac Brekken/Getty Images.
Beyoncé Just Gave Her First Interview In A Year
Beyoncé isn't known for giving deep, personal nuggets to the press, but prepare, Queen B fans, because she just gave her first interview in a year. Things got real... real fast... but we're not suprised (if it's been a year in the life of Beyoncé there's a whole hell of a lot to talk about).
Garage magazine did the impossible, getting Bey on the cover and also securing an in-depth talk. She spoke of her inspirations, citing her mother as number one. "My biggest hero is and always will be my mother," said Beyoncé. "She has taught me about caring for others, working hard and working smart. Everything I know about being a mother comes from the examples she has shown. My mother has instilled confidence in my sister and me and taught us to always be grateful." She also cites other strong women to look up to, and recommends her younger fans read What Will It Take to Make a Woman President? by Marianne Schnall; a collection of interviews and essays by women including Maya Angelou, Gloria Steinem, and Melissa Etheridge.
Bey goes on to talk about her work and being pigeonholed. She quoted Basquiat saying, "I don't think about art when I'm working. I try to think about life" (swoon). Speaking on focusing on life, she says that she's learned to hone in her focus on the things she truly loves and is invested in. It's a privilege she recognizes she has in life. "I no longer have to work based on someone else's expectations of pressure. I put enough pressure on myself! I love being 100 percent involved with all my projects and now I'm fortunate enough to do that."
Want to delve more into the all-knowing mind of Beyoncé? You'll have to download the Garage app or wait until the actual issue hit stands on March 14.
(via People)