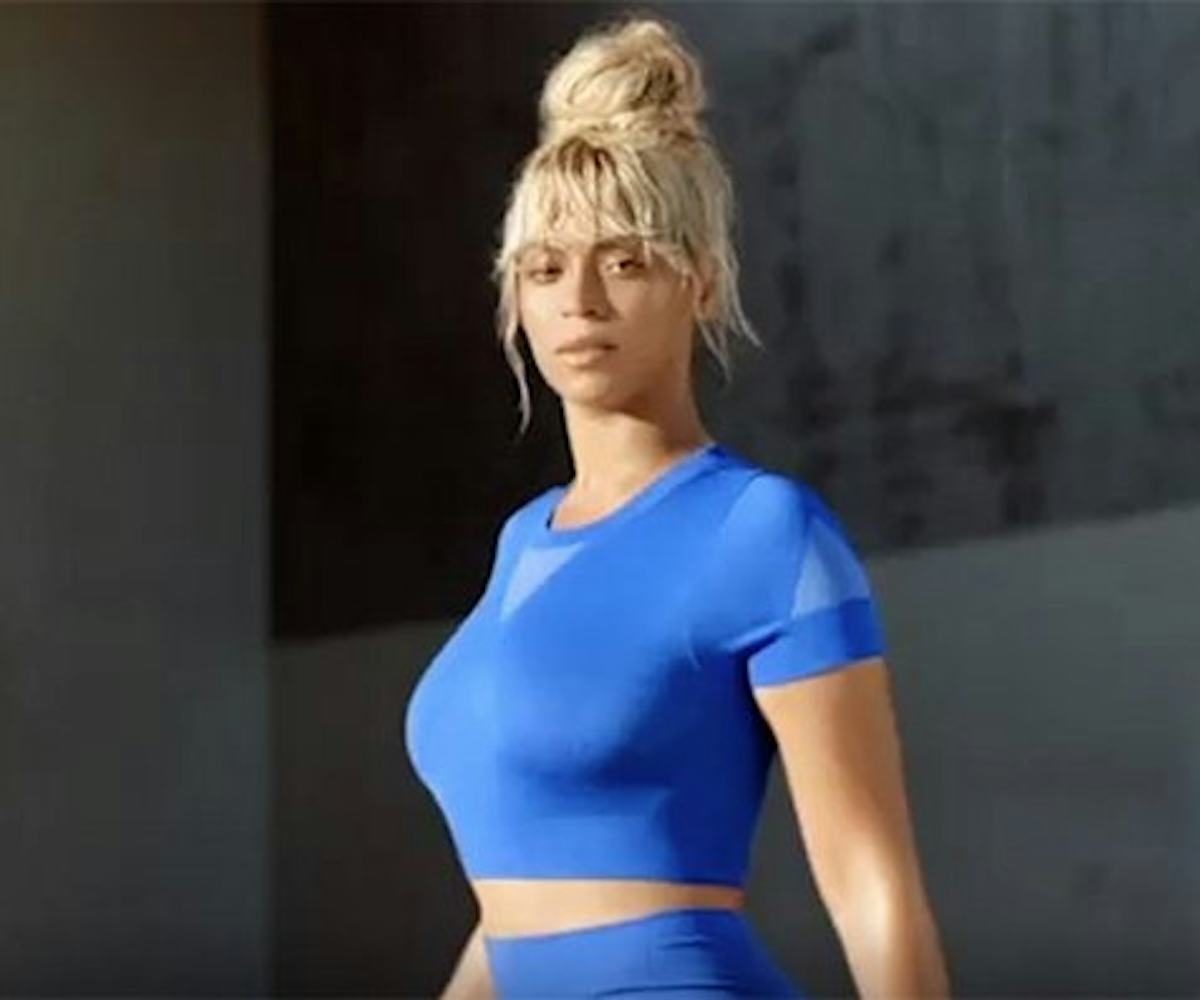 Photo courtesy of Nordstrom
Watch Beyoncé Wipeout On Roller Skates In This Ivy Park Commercial
What about the coordination?
The Beyoncé that we have grown to admire and respect over the past 19 years is the definition of flawless. Every step of the way, on her path to conquer the throne, has been one of grace—until now, that is. In a Nordstrom commercial for her newly launched activewear brand Ivy Park, Queen Bey takes a tumble while twirling on a concrete court. "You wanted that shot? You got that shot," she laughs.
Given that Beyoncé was the skating queen in the music video for "Blow," we weren't expecting her highness to wipeout, but sometimes these things happen. I guess you can't expect the laws of gravity to get in formation... Need we remind you that Beyoncé is a survivor, though?
Who knows, maybe this experience will inspire her to invest in a roller skate line. (Not that we need any skates, but we would be lying if we said we wouldn't buy them.)
Watch the cute clip, above, and check out every piece from the Ivy Park line here.