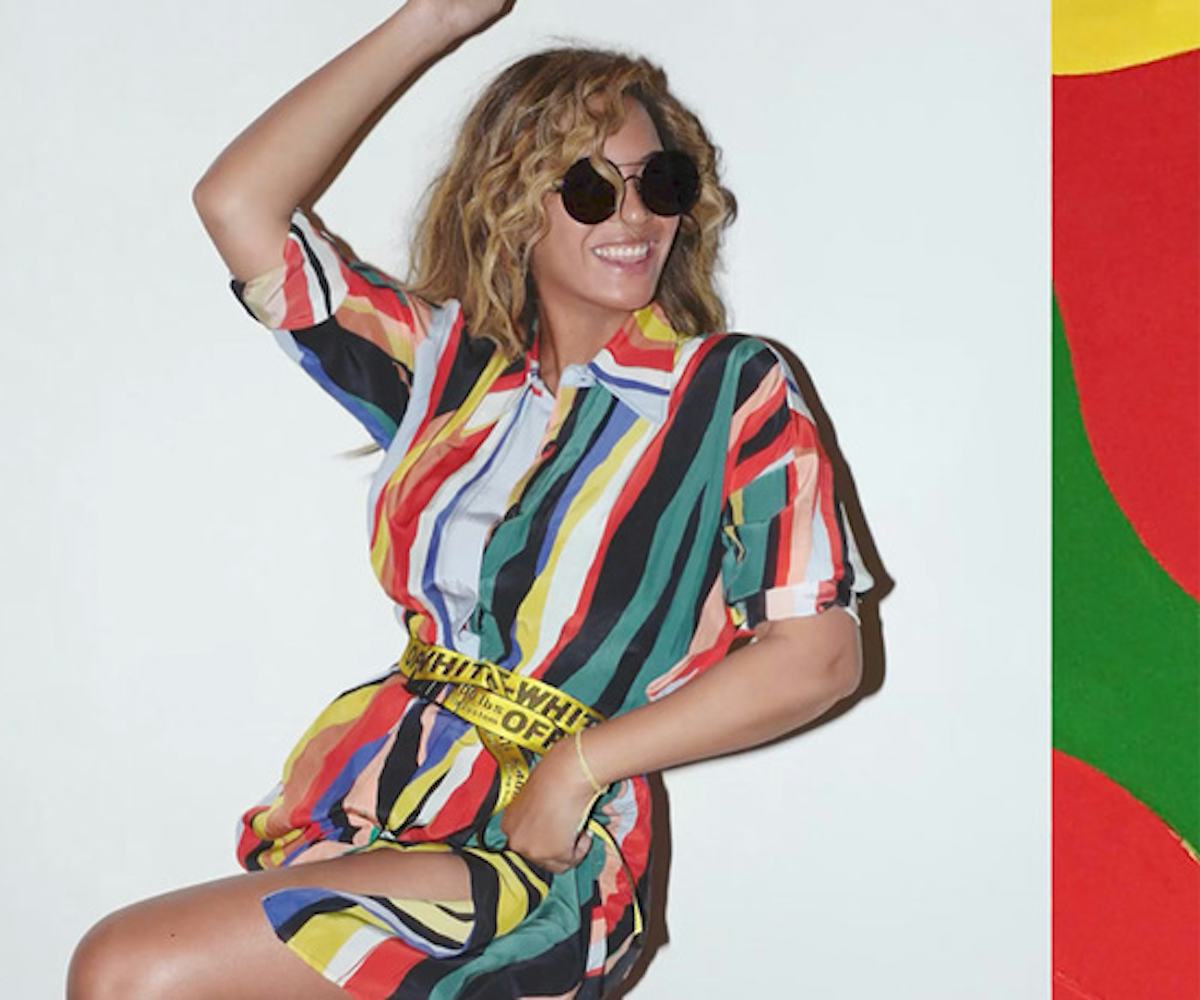 Image via Instagram/@Beyonce
Beyoncé Releases A Remix of J Balvin's "Mi Gente" To Aid Disaster Relief
Nothing but respect for MY president
If you go to bed staring at Beyoncé's Instagram like I do, then you probably saw her posts on Thursday about her new remix of J Balvin and Willy William's "Mi Gente." If you had better things to do, then let me fill you in. All of Bey's proceeds from the new version of the song will go to hurricane relief charities for Puerto Rico, Mexico, and the Caribbean, she wrote in a post, along with a clip of the track.
She will also perform for the first time since giving birth to her twins at a benefit concert for those affected by hurricanes Irma and Harvey on October 17, according to Vulture. In this latest iteration of "Mi Gente," Beyoncé sings, "Lift up your people/ From Texas, Puerto Rico/ Dem' islands to México." She also shared a link to her website with more information on where to donate to help those in need. 
Donald Trump's efforts to help the people of Puerto Rico have not been enough. On Thursday, Rihanna needed to point out to him that people are dying and the administration needs to do something about it. 
Basically, at this point, Rihanna and Beyoncé are doing more to help those affected by the natural disasters than our actual president. 
Listen to the "Mi Gente" remix, below.