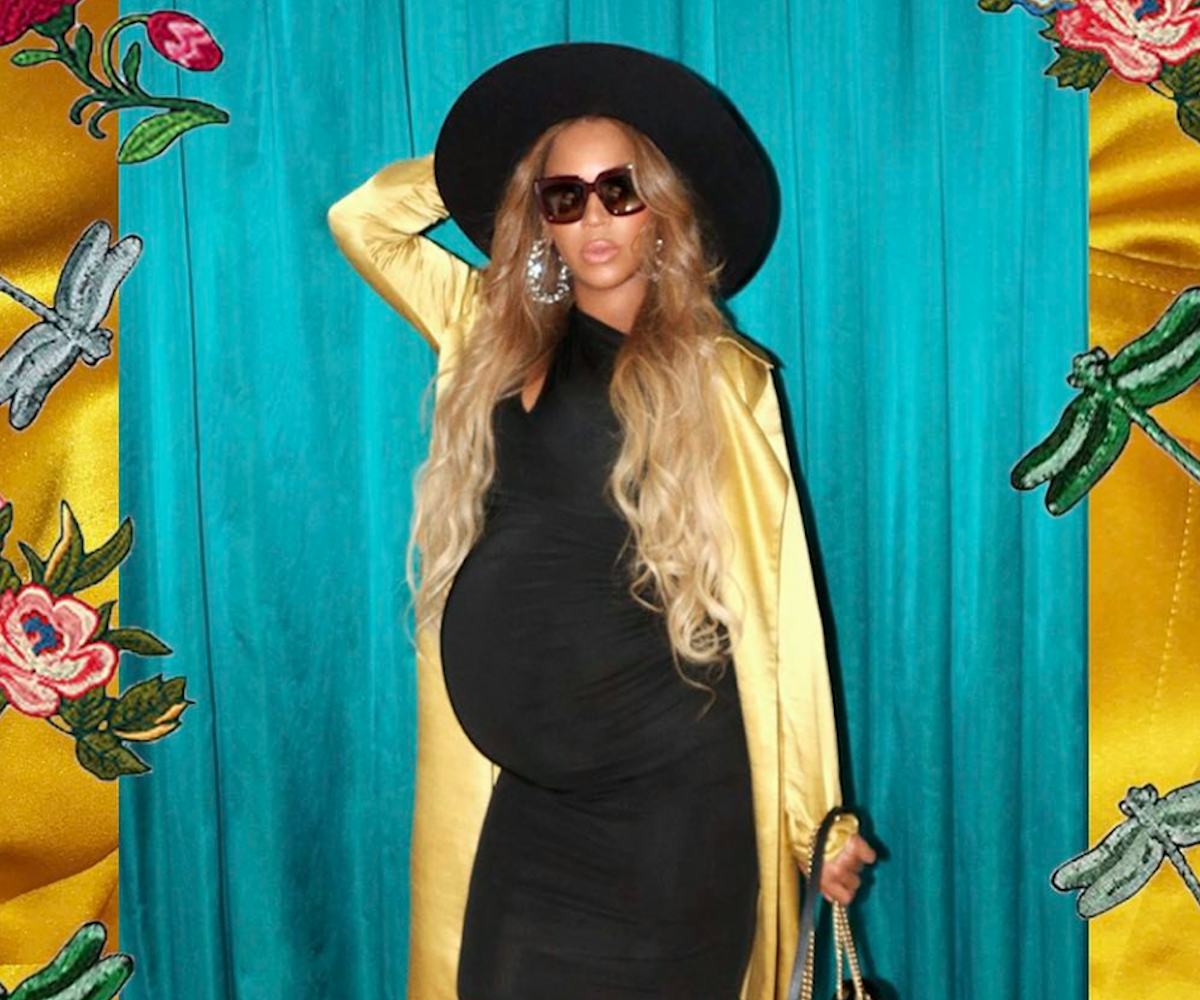 Photo via Instagram @beyonce
We Finally Know The Names Of Beyoncé And Jay's Twins
Welcome to the world, babies!
Although no one from the Beygency officially confirmed rumors about the troubled health of Beyoncé's babies, we've been low-key worried about the twins since they were born. And while we don't have too many details about the new kids, we finally got word of their names.
Get ready to bow down to your new Carter scions, Rumi and Sir!
According to TMZ, celebrity super-sleuths were able to confirm the names by noting that Bey and Jay had filed legal paperwork to secure the rights to the monikers.
US Magazine adds that the two Geminis were officially born June 12. An entire floor at Los Angeles' Ronald Reagan UCLA Medical Center was shut down for their delivery.
On 4:44, Jay-Z's most recent masterpiece (released just this week), Jay raps about the twins: "I apologize often womanize/ Took for my child to be born/ See through a woman's eyes/ Took for these natural twins to believe in miracles/ Took me too long for this song/ I don't deserve you," he spits on the album's title track.
The Carters are staying pretty quiet about the babies and haven't made any announcements on their social media accounts. Beyoncé's dad, Matthew Knowles did acknowledge the birth on Instagram, wishing the kids a happy birthday. We're all eagerly awaiting some artistic shots of the new family, as soon as they are ready. Right now, they've probably got other things on their mind.