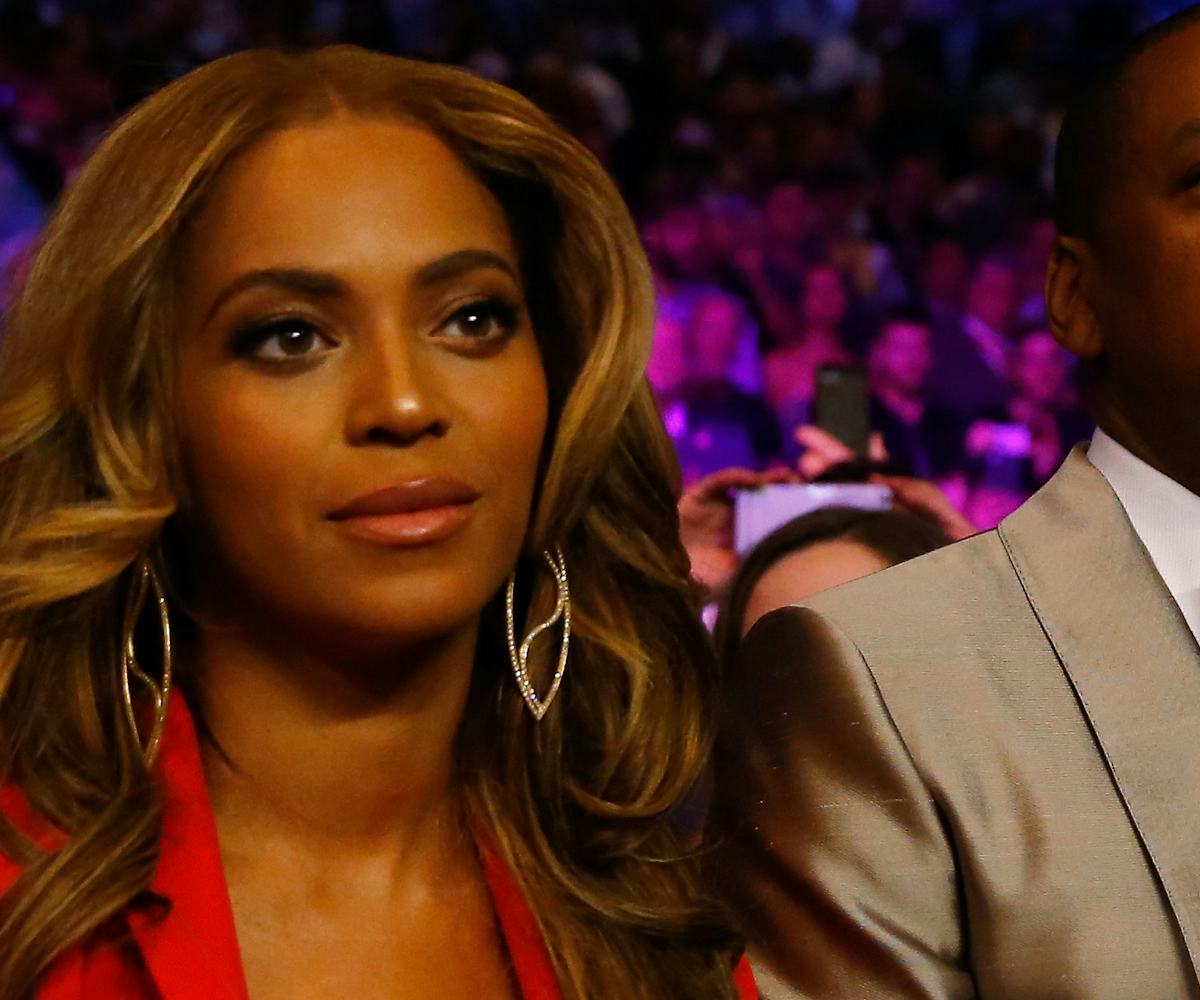 Photo By Al Bello/Getty Images.
A Fan Stormed The Stage During Beyoncé And Jay Z's Concert
And an onstage fight followed
A 26-year-old fan caused panic after he rushed onstage at the end of a Beyoncé and Jay Z show.
On Saturday, the Carters were performing in Atlanta for their On the Run II tour when a man, identified by TMZ as Anthony Charles Thomas Maxwell, began "racing to the stage and approaching Jay."
In videos captured by fans, Maxwell can be seen jumping onstage and making a beeline for the couple. As he made his way toward the back of the stage, backup dancers and security began chasing after him. It also appears from fan footage that things started to get physical and a small fight broke out onstage.
TMZ reports that Maxwell made some contact with Jay, though it's unclear how intense it got. What we do know is that Jay wasn't injured, and it appears that Maxwell did not touch Beyoncé. While the incident will not affect future shows, according to Beyoncé's representative, "security may be a little tighter in the future."
Following the incident, Maxwell was detained and written up for disorderly conduct, though, according to Page Six, he is now being charged with battery.
You can watch a compilation of fan videos of the incident, below.