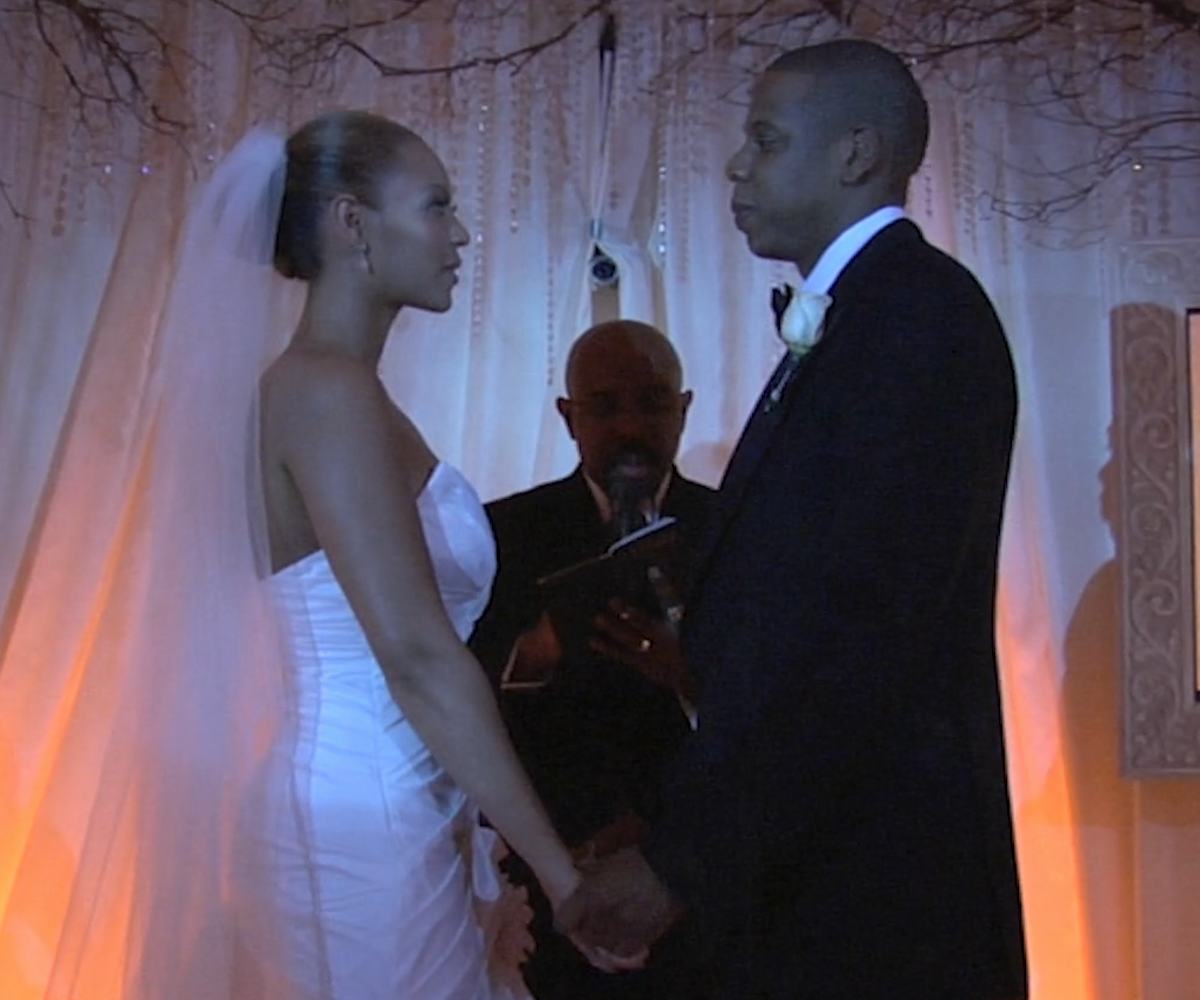 Beyoncé Just Released A New Video And Playlist In Honor Of Her Wedding Anniversary
Sensitive types need not watch
Everyone's favorite couple's wedding anniversary is today. Nine years ago, Jay Z and Beyoncé's love was forever cemented by way of vows and what we're sure was a very dope reception. This time two years ago, her Highness put out a new song and homemade video, titled "Die With You," dedicated to Jay. Now, she's releasing a newer and arguably better music video for the track, which includes clips of her, Jay, and Blue Ivy being adorable.
In it, we see the couple cheers'ing on a yacht, smoking cigars in Cuba, and basically being the cutest couple to ever couple. If you look closely, you can also see us in the background crumbling from envy. Just kidding, that's just your reflection in the screen.
As if that weren't enough, the singer also released a 63-track anniversary playlist exclusive to Tidal. It's called "IV EVER EVER," translated to mean forever ever. Those well-versed in B and J's love will know that both of their birthdays fall on the 4th, they got married on the 4th, and they both have the Roman numeral four (IV) tattooed on their ring fingers. Oh, and their daughter's middle name is Ivy, which is what it would sound like if you said IV out loud. It's all too much, really.
Some songs Beyoncé included are Tony! Toni! Toné!'s "Anniversary," Lauryn Hill's "Can't Take My Eyes Off of You," Outkast's "Prototype," and Sade's "No Ordinary Love." All perfect songs for a perfect couple.
Expunge those cheating rumors from your mind for a minute (which were never confirmed, need we remind you), and watch the "Die For You" video above. You can listen to the "IV EVER EVER" playlist over on Tidal.