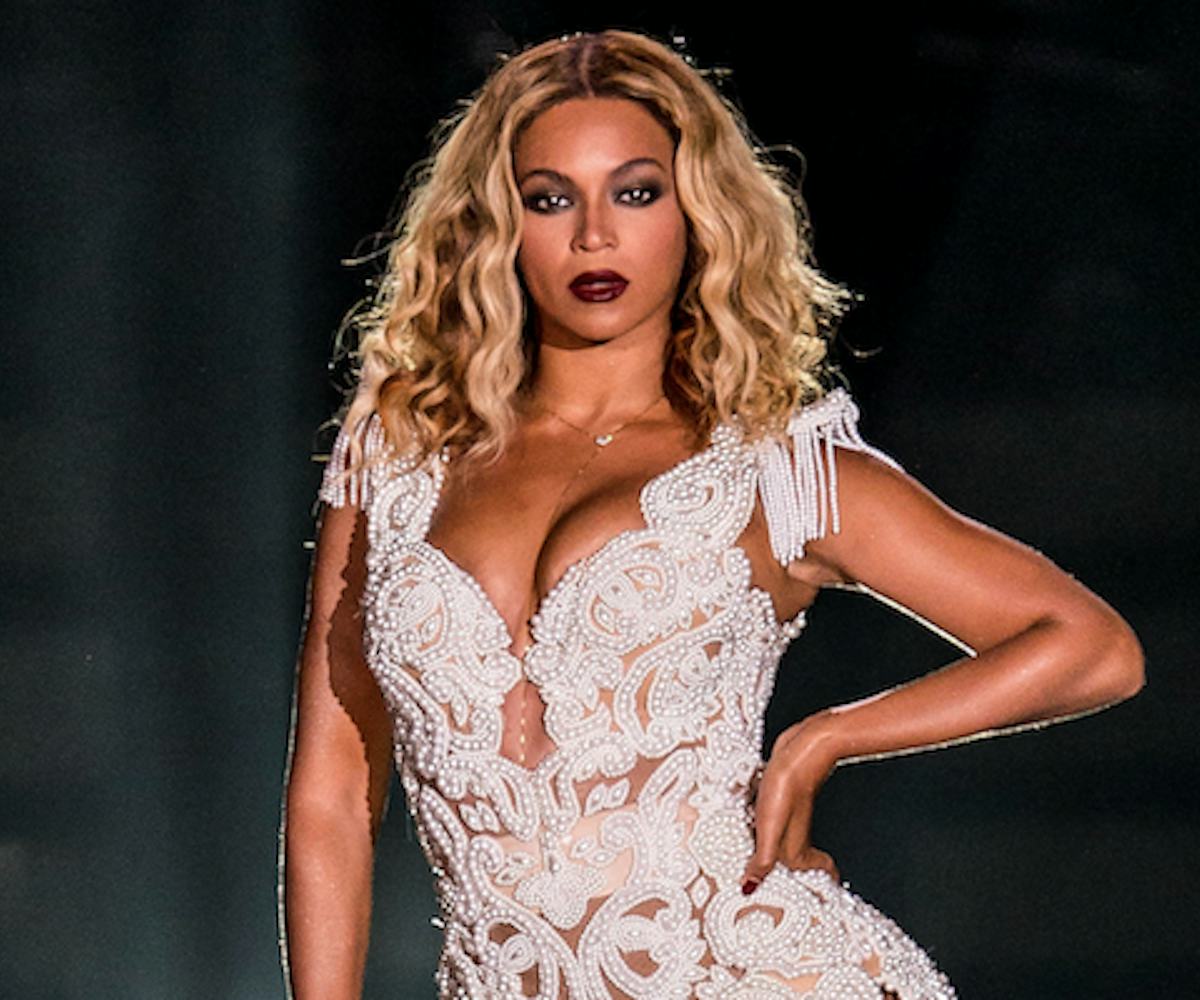 photo by Buda Mendes/getty images
People Think Beyoncé Is Pregnant Again
Fans and tabloids are speculating that Beyoncé is pregnant with her fourth child.
According to Star magazine, the rumors first began after Queen Bey's stellar performance at Coachella this past April. The report notes that doctors at the festival were reportedly concerned with her vitals and that a "tour insider" claimed she was "rushing to change her costumes so that she can keep the bump covered up for as long as possible. Only a few have been entrusted with the news, but it doesn't take a genius to figure out what's going on."
Aside from this information, fans in attendance at Bey and Jay Z's On The Run II tour think that the star has been dropping hints about Baby No. 4 through her stage costumes. One outfit in particular, a gold dress with a red heart at the center of her belly, has been causing the most commotion.
The fact that Bey's ensembles have featured a lot of capes, blazers, oversized coats, and extra accessories around her stomach has been causing a lot of speculation, as well.
But not everyone is convinced. Some thought fans were reading too much into Bey's tour details, noting that she recently gave birth to twins and has a human body that changes.
Considering many celebrity pregnancies, including Beyoncé's past ones, have started off with loads of speculation, there could be some truth to the rumor. Either way, we'll have to wait and see if Queen Bey confirms it herself.