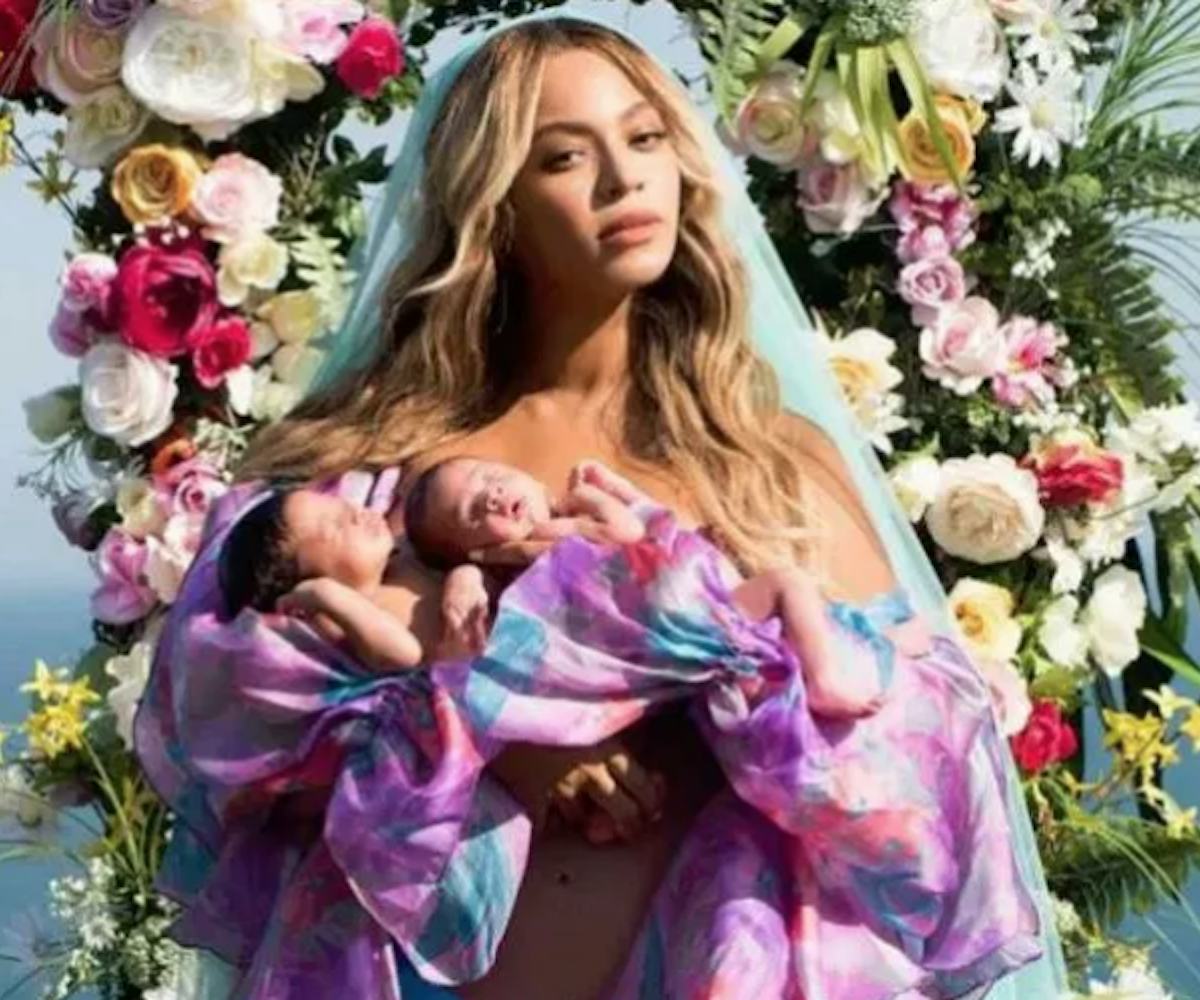 Photo Via @Beyonce.
Beyoncé Reveals She Had Rumi And Sir Via Emergency C-Section
In her historic 'Vogue' cover story
Beyoncé is a notoriously private person, which is why we were surprised when she shared a particularly personal (and scary!) incident in her historic Vogue cover story: She had an emergency C-section when giving birth to Rumi and Sir.
"I was 218 pounds the day I gave birth to Rumi and Sir," she writes. "I was swollen from toxemia and had been on bed rest for over a month. My health and my babies' health were in danger, so I had an emergency C-section." She goes on to reveal that she spent weeks in the NICU post-delivery getting healthy again. "After the C-section, my core felt different," she continues. "It had been major surgery. Some of your organs are shifted temporarily, and in rare cases, removed temporarily during delivery… I needed time to heal, to recover."  
During her recovery period, she showered herself in self-love and self-care and embraced being curvier. "I accepted what my body wanted to be," she writes. It's part of why she went minimalist for the cover shoot and got rid of the wigs and hair extensions and wore very little makeup. "I think it's important for women and men to see and appreciate the beauty in their natural bodies."  
Beyoncé goes on to write that, today, her arms, shoulders, breasts, and thighs are fuller than they've been in the past, and that when she's ready to get "in shape" and get herself a six-pack, she'll do just that, but right now, she declares, "my little FUPA and I feel like we are meant to be."
Bless our thicc body-positive queens.