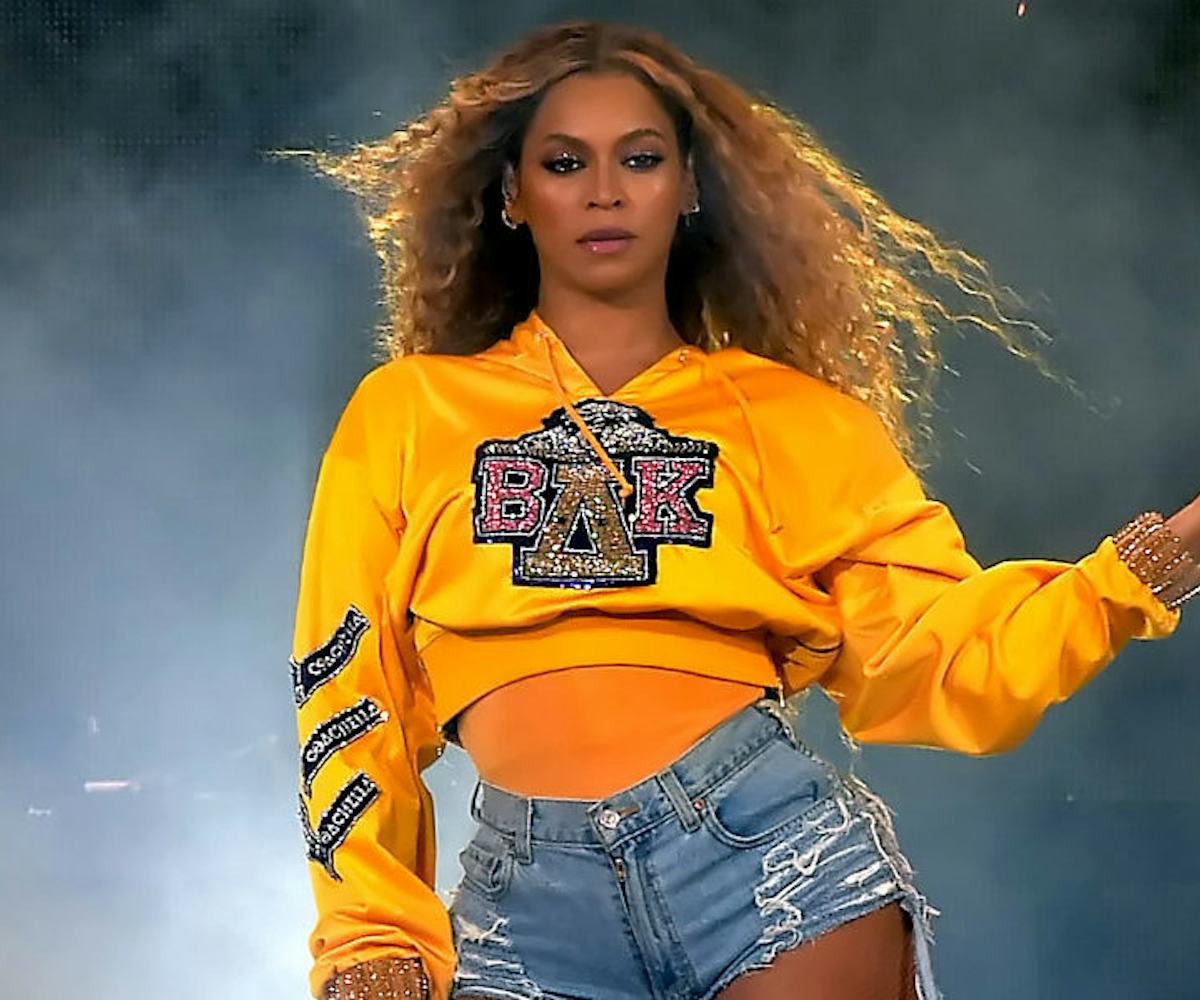 Photo by Kevin Winter/Getty Images for Coachella.
Beyoncé Shares Rare And Adorable Pictures Of Rumi & Sir
Plus some iconic ones of Blue
It's been a little over a year since Beyoncé voluntarily shared a picture of Rumi and Sir. In a rare but much-appreciated moment, she's just posted another picture, of the only twins that matter, for the world to see.
The Carters are currently in Europe living their best life. While Beyoncé and Jay Z are there on tour, they found time to take the family on a little vacation, part of which is now documented on Beyoncé's website. From what we can see, Rumi looks like a Blue Ivy mini-me, while Sir looks like a little grumpy heartbreaker. And, as far as we can tell, Rumi's already walking?! Sheesh, time flies.
Alongside the pictures of the twins are shots of Beyoncé and Jay Z being very couple-y, and shots of our other favorite Capricorn Carter child. The twins are cute, but Blue holds a very special place in our hearts, and she knows it. Just look at this picture of her getting her Zen on while meditating in a hanging chair.
Here she is being led by her mom.
Then we have her, unbothered, chilling in the pool with what looks like a refreshing drink.
Here she is trying on all of the sunglasses she's going to eventually inherit. 
Rumi and Sir are both Geminis, so they, too, are bound to have…. entertaining personalities. We can't wait to see how this sibling relationship pans out.