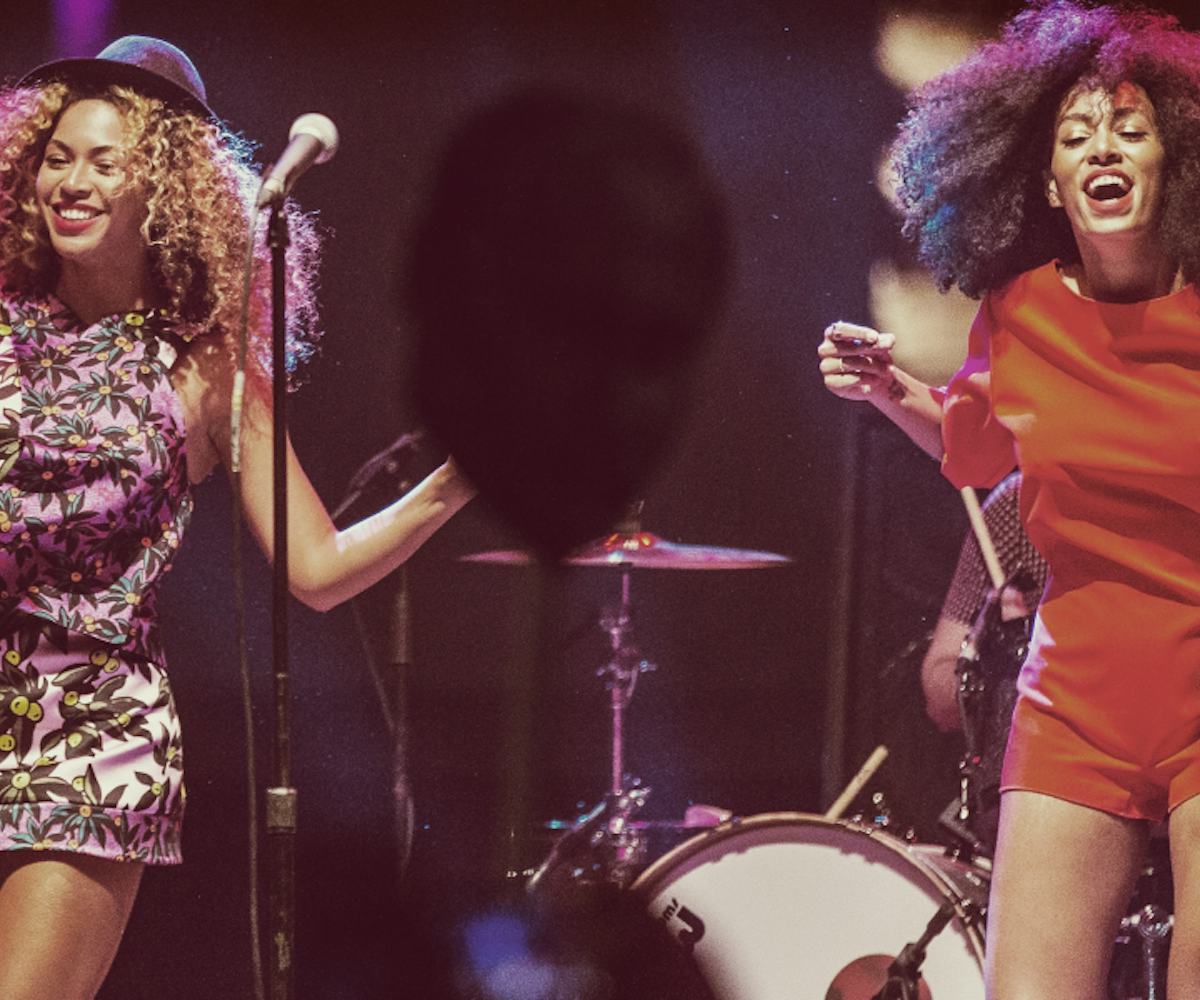 Photo by Christopher Polk/Getty Images for Coachella
Beyoncé And Solange Fell While Performing At Coachella And It Was Still Perfect
It's already a well-known fact that superstar sisters Beyoncé and Solange are amazing at everything they do—and apparently, that includes falling, too. Bey's second weekend headlining Coachella is all the proof you need that even when the queen messes up, she's still flawless somehow.
Much like during her first weekend at Coachella (but donning a totally different look), Beyoncé brought out Solange during her performance of "Get Me Bodied." But the second time around, the sisters ran into a little bit of an issue when Bey tried to pick Solange up. The pair almost immediately fell down onto the stage—but don't worry, they recovered just fine. In fact, the whole thing turned into a super cute sister moment.
You can see the fall in the clip below.
As you can see, what could've been a disaster just turned into Beyoncé and Solange laughing and rolling around on stage before hopping right back up to their feet to let the show go on. 
The fall may not have been a part of Bey's otherwise perfectly planned performance, but it was a pretty charming memorable moment nonetheless.