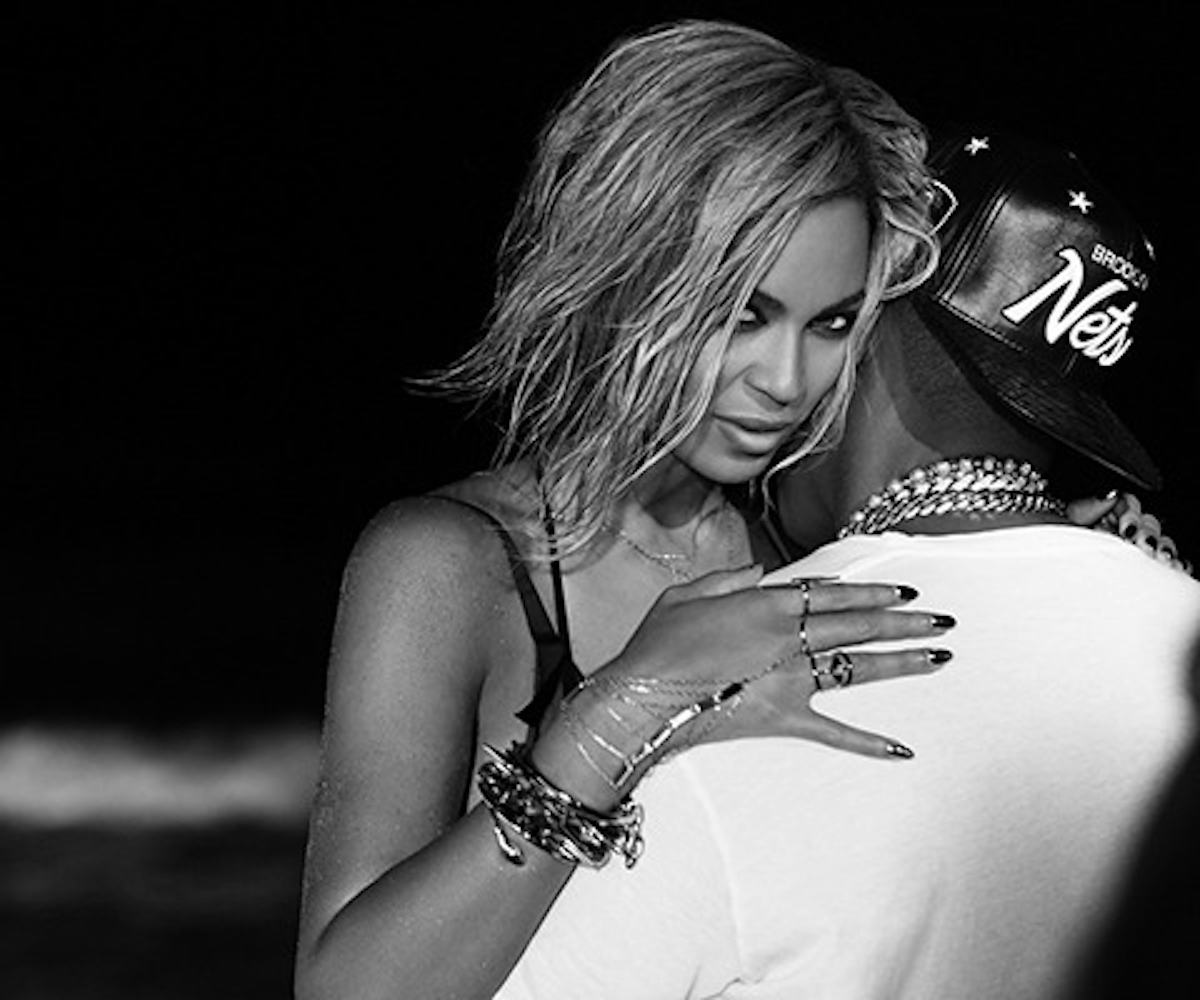 Photo courtesy of Parkwood Entertaiment
Beyoncé Is Being Sued For 'Drunk In Love' Video Because 2016
It takes a lot of hutzpah to come at the Queen, but that's not stopping Dwayne Walker. Walker, who claims to have designed the original Roc-A-Fella logo and thus owns its rights, is suing Beyoncé for using it without his permission in her 2013 video for "Drunk in Love."
Though the logo appears only briefly on a pendant being worn by Jay Z, Walker believes it's displayed prominently enough for him to be legally compensated, according to legal documents obtained by TMZ.
This isn't the first time Bey has been sued in 2016. Earlier this year, amateur filmmaker Matthew Fulks claimed that many elements from Lemonade were lifted from his short film Palinoia. After determining that Fulks' work had nothing to do with Beyoncé's, the judge dismissed it. 
We're expecting the same outcome here, especially since this isn't Walker's first time coming after music's first family. In 2012, he sued Jay Z and Dame Dash of copyright infringement, a case that was thrown out four years later after it was determined that a contract Walker signed 20 years ago prohibited him from any royalties use of the logo. 
That means Bey likely has nothing to worry about. After all, she should probably be saving her sweat for Coachella.