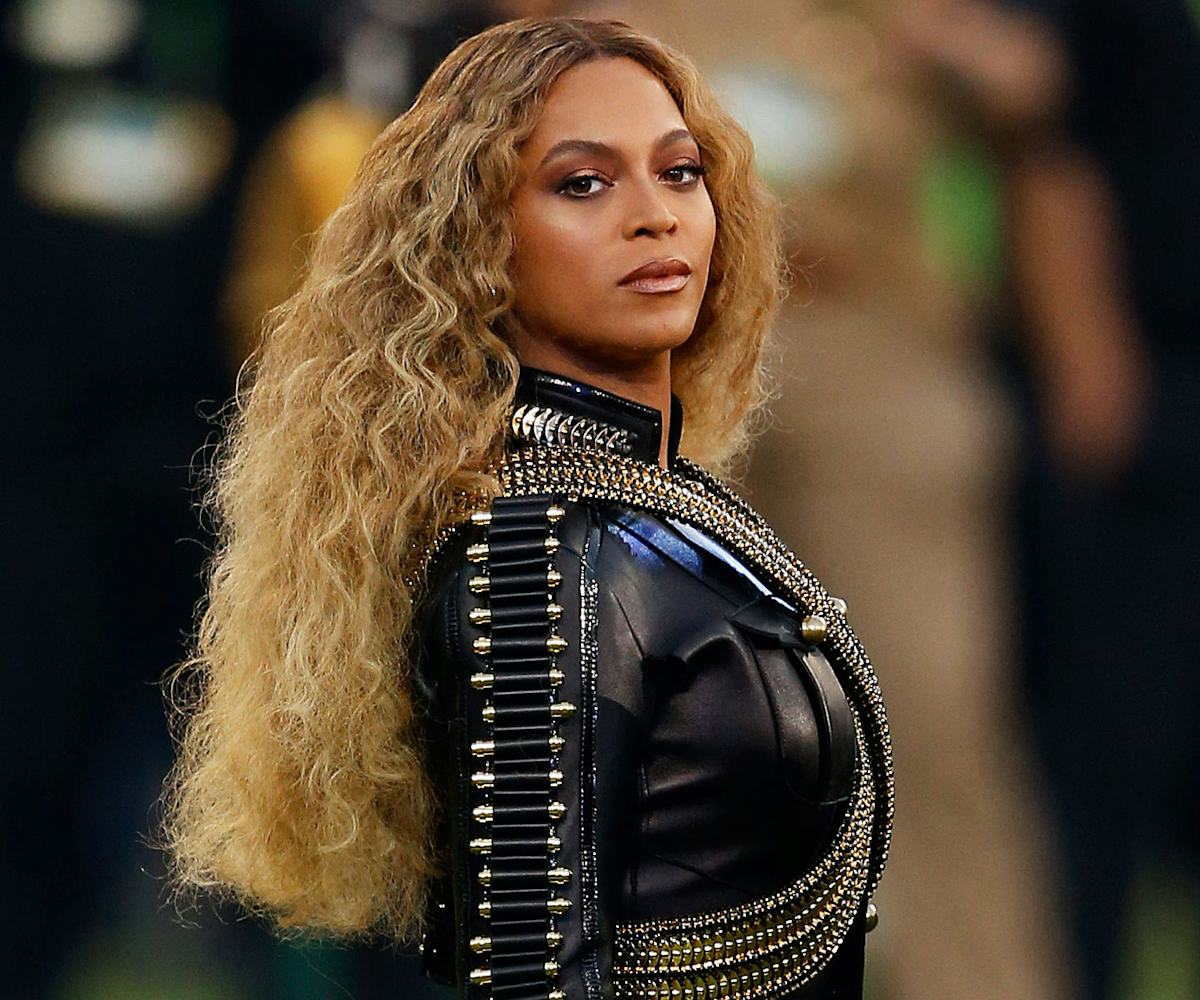 Photo by Ezra Shaw/Getty Images.
Beyoncé Made The Super Bowl Her Kingdom
Last night, the whole world watched Beyoncé take the field by storm at the Super Bowl 50. There's this old saying about how "the revolution will not be televised," but Beyoncé paid no attention to that as she debuted her brand new single "Formation" live at halftime in front of millions. Instead, she and her dancers came out dressed as Black Panthers. Coldplay was cute, but their whole peace, love and flowers theme was pushed to the background as Beyoncé showed everyone what it means to be black in America.
With the few minutes where she had all eyes on her, Beyoncé made every second count as she not so subtly paid homage to the Black Panthers and made references to the Black Lives Matter movement. Of course, not everyone was a fan of Beyoncé putting her controversial politics on display. If you scroll through Twitter this morning, you'll probably come across a few strongly worded tweets in opposition of Queen Bey's segment. Some people have been especially criticial of the (lack of) attire that the dance crew wore, but it really all comes down to what the song promotes: black pride.
Some viewers thought that it was inappropriate for Beyoncé to make such a bold statement on national television during a "family friendly" program where children are watching. Others have argued that Beyoncé is taking an anti-police stance. But if the Super Bowl is supposed to be a celebration where everyone can come together under the belief that "all lives matter," then Beyoncé had every right to incorporate those visuals. Let's not forget the other issue at hand—people didn't seem to be mad at Coldplay for singing about marriage equality, but they were mad at Beyoncé for singing about being an empowered and successful black woman. Even though it was only one song, we will all remember this "Formation" performance for the rest of our lives.
At the end of the day, this is Beyoncé's world and we're all just living in it (which is why we have to get our hands on tickets to the Formation Tour!). Take a look at some of our favorite shots from behind-the-scenes at the dance rehearsal, courtesy of Beyoncé, and relive the moment!