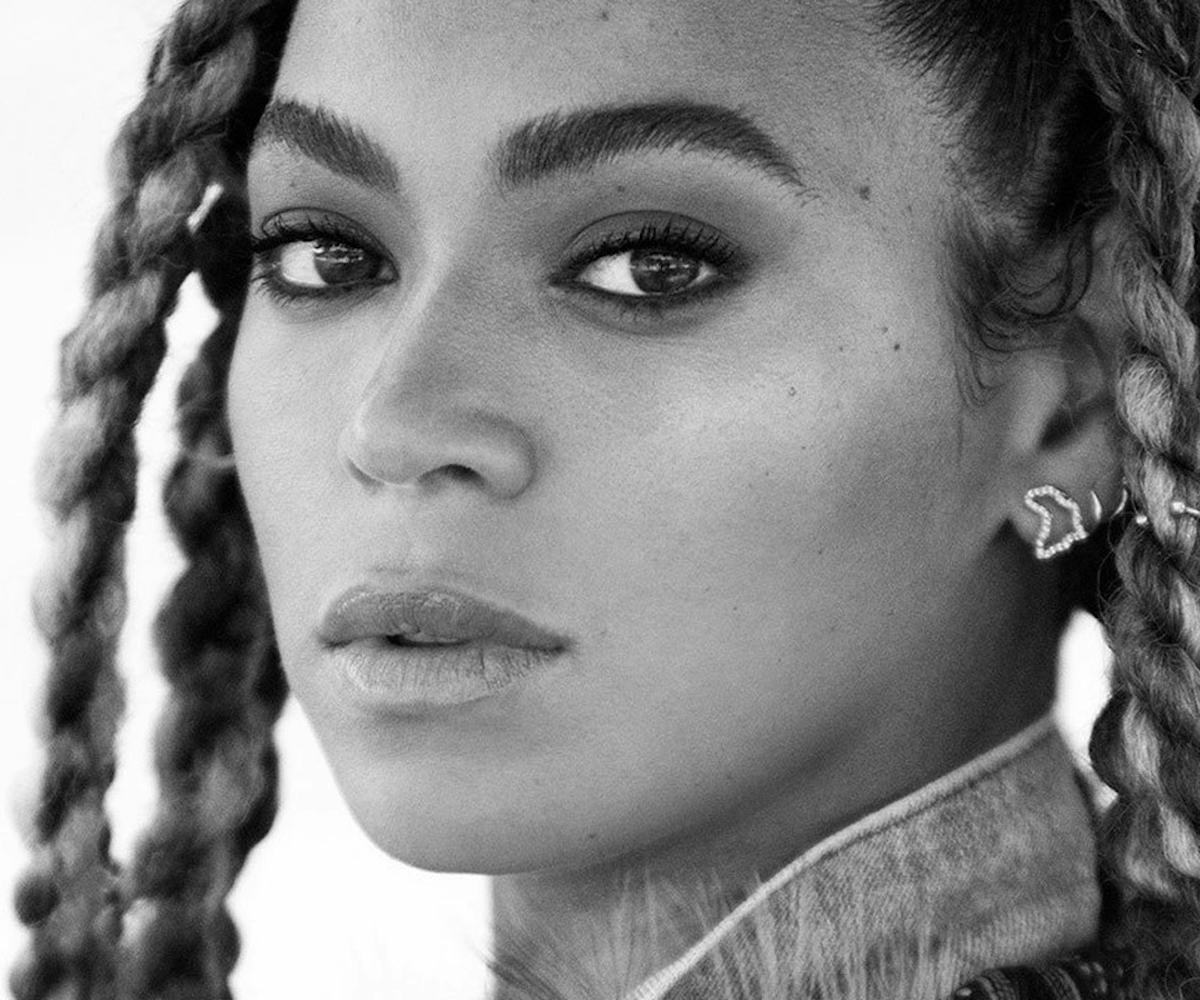 Photo courtesy of Parkwood Entertainment
Beyoncé Will Play Nala To Donald Glover's Simba In 'Lion King' Remake
The Lion Queen has finally confirmed
In what feels like the biggest tease of the year, Disney has finally confirmed what many have speculated over: Beyoncé is to voice Disney's live-action remake of The Lion King. Yes, Golden Globe-nominated actor Beyoncé Giselle Knowles-Carter will join Donald Glover, James Earl Jones, and Chiwetel Ejiofor as the voice of Nala, the lion babe of Simba's dreams.
Variety first reported Bey was offered the role earlier this year. It wasn't until late last night that Beyoncé confirmed the casting via her Facebook page. Jon Favreau, who directed last year's live-action remake of The Jungle Book, will direct this version as well. "It is a director's dream to assemble a talented team like this to bring this classic story to life," he says in a statement. It's everyone's dream to be in the presence of Beyoncé.
As far as these live-action remakes go, Disney has a giant standard to meet. This year's Beauty & the Beast, starring Emma Watson, is 2017's most profitable film thus far—raking in $504,014,165 in sales worldwide. The Lion King, though, is the highest-grossing animated film to come from the so-called Disney Renaissance back in the '80s and '90s, pulling $422,783,777 worldwide. That's not too far off from Belle and her castle of sentient objects.
Remakes have become Hollywood's—especially Disney's—de rigueur. The monetary success is reason enough to introduce today's younger generation to the animated classics twenty- and thirty-somethings have become nostalgic for. We know the formula, it works, and, as aggravating as it may be to Disney purists, Disney has thankfully maintained the magic of their originals—if not added more—thanks to today's technology. Stories like The Lion King, of bravery, honor, and companionship, are classics because their positive messages stand the test of time. It is a privilege we'll get to hear Beyoncé (and the rest of that incredible cast) tell The Lion King's story.
The remake will hit theaters in 2019, but you can feel the love already.