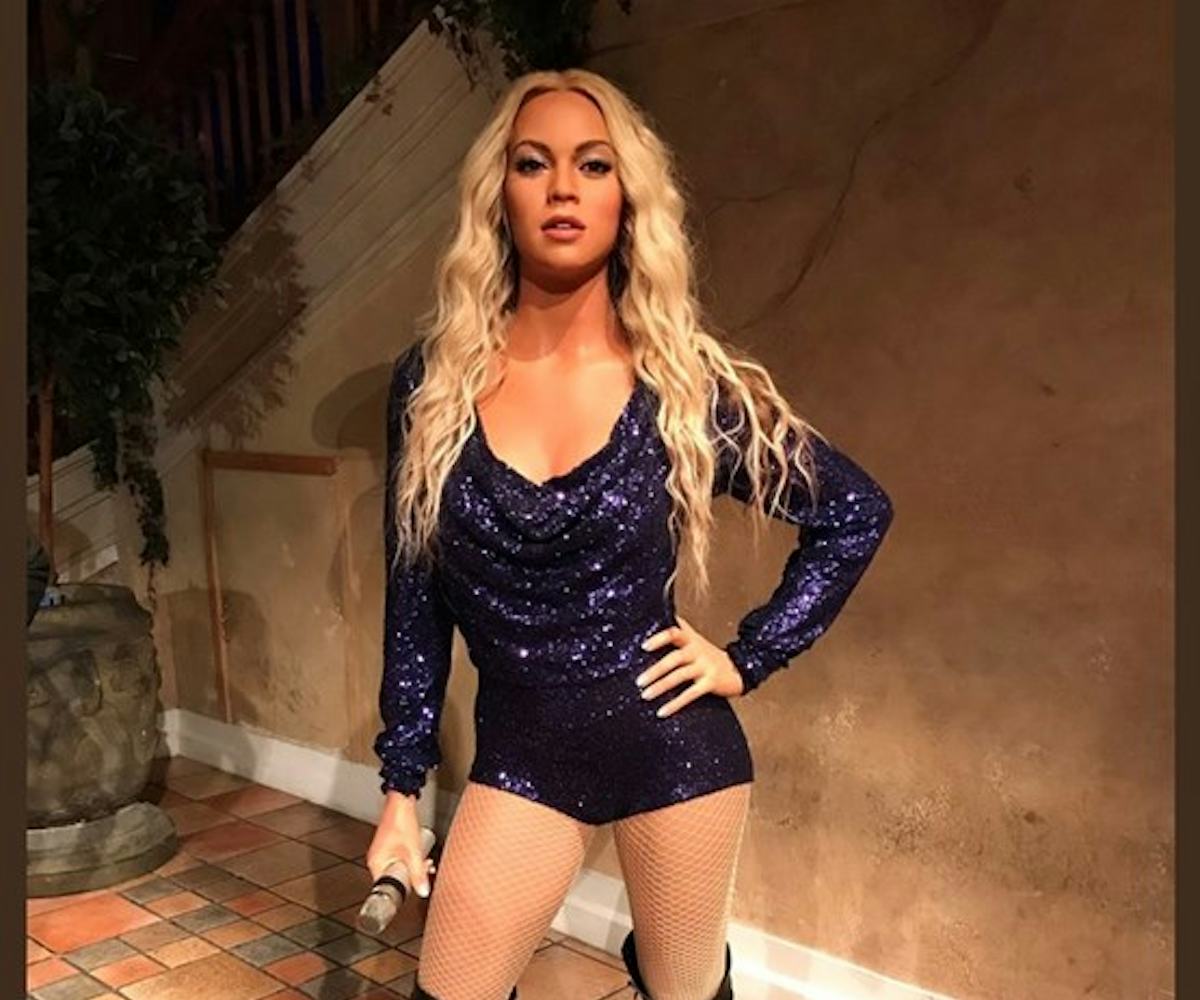 Image via Madame Tussauds
Beyoncé's New Wax Figure Was Made By Someone Who's Clearly Not A Fan
Madame Tussauds is known for taking your favorite pop stars, like Miley Cyrus and Justin Timberlake, and turning them into shiny nightmares. Now the wax museum has done it again, this time with Beyoncé. Or at least we think it's Beyoncé. It's definitely supposed to be Beyoncé. However, the person who made it is clearly not a fan of her work because the new wax figure looks nothing like the singer.
If you told me it was Shakira or Jessica Simpson, maybe I'd believe you. But this is no Beyoncé. The long blonde hair, the practically white skin, the cowl-neck sparkly top. All of it is just... wrong. 
The worst part is, this isn't the first time Madame Tussauds has desecrated the image of Beyoncé. It doesn't look like they've ever gotten it right. At least this latest one isn't as bad as Canada's. 
Next time, the wax artist should spend hours every day staring at Beyonce's Instagram like rest of us do.