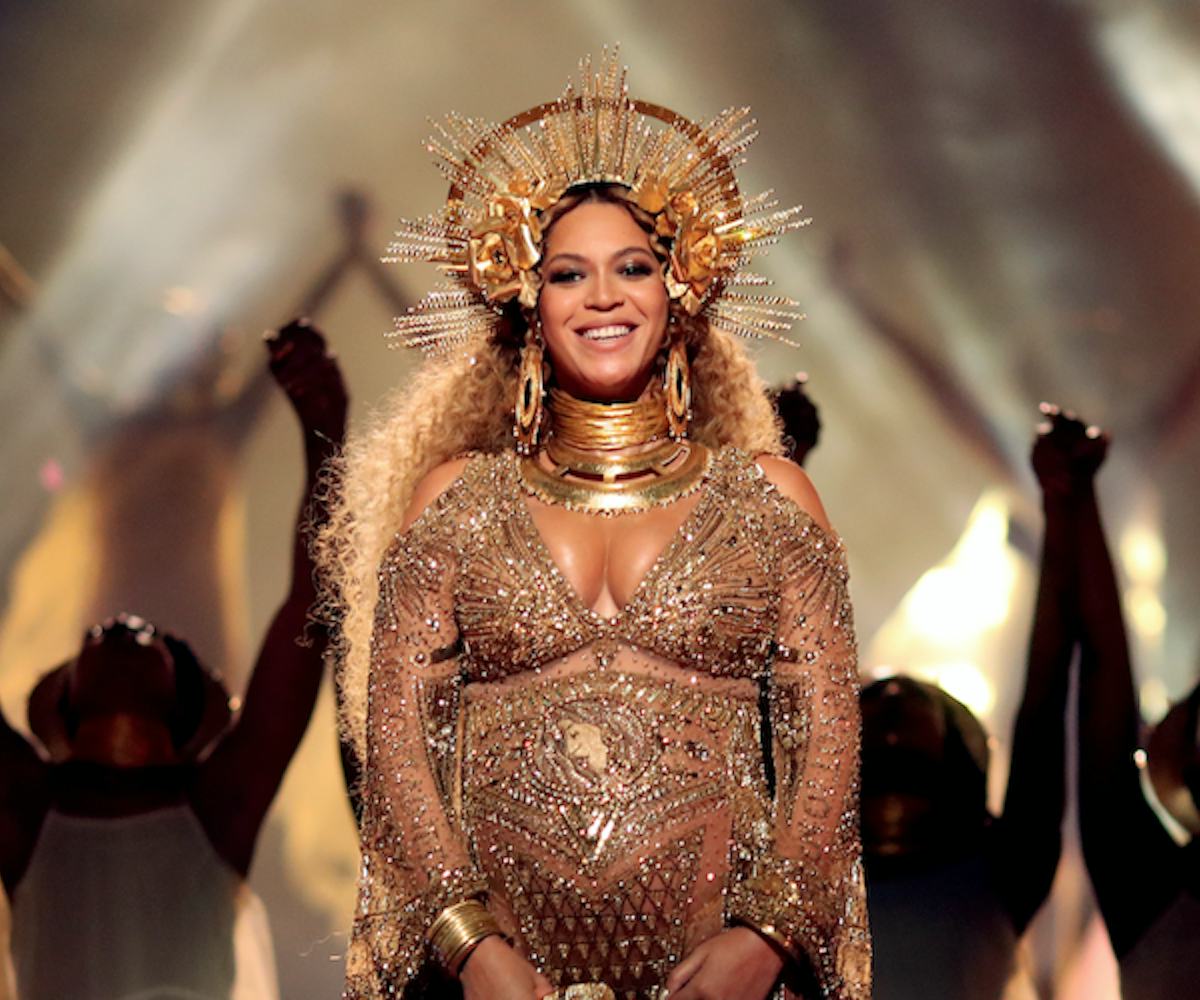 photo by Christopher Polk / getty images
Why Do Museums Keep Ruining Wax Figures Of Beyoncé?
Hey, remember that time Madame Tussauds in Orlando completely butchered a wax figure of Beyoncé? You'd think that, after missing the mark multiple times, museums would just, you know, stop, right? Turns out, no, because another new wax figure of the singer made its way to the internet. And boy, was it a sight to see.
According to writer Ama Scriver, a museum in Niagara Falls tried to pass off this atrocity as a replica of Queen Bey:
And not only was her figure whitewashed yet again, but it bears zero resemblance to the star. Consider us (and everyone with eyes) offended.
One Twitter user theorized that the figure is not actually Bey, but rather It's Always Sunny In Philadelphia character Deandra Reynolds. 
Another noted that the wax figure is actually pretty accurate—only when you think about what the "Beyonce of Niagara Falls" would look like.
In all honesty, seeing so many people completely mess up these figures, by clearly overlooking Bey's features (and whitewashing her!), is disrespectful. You can now stop and leave our Queen out of it.