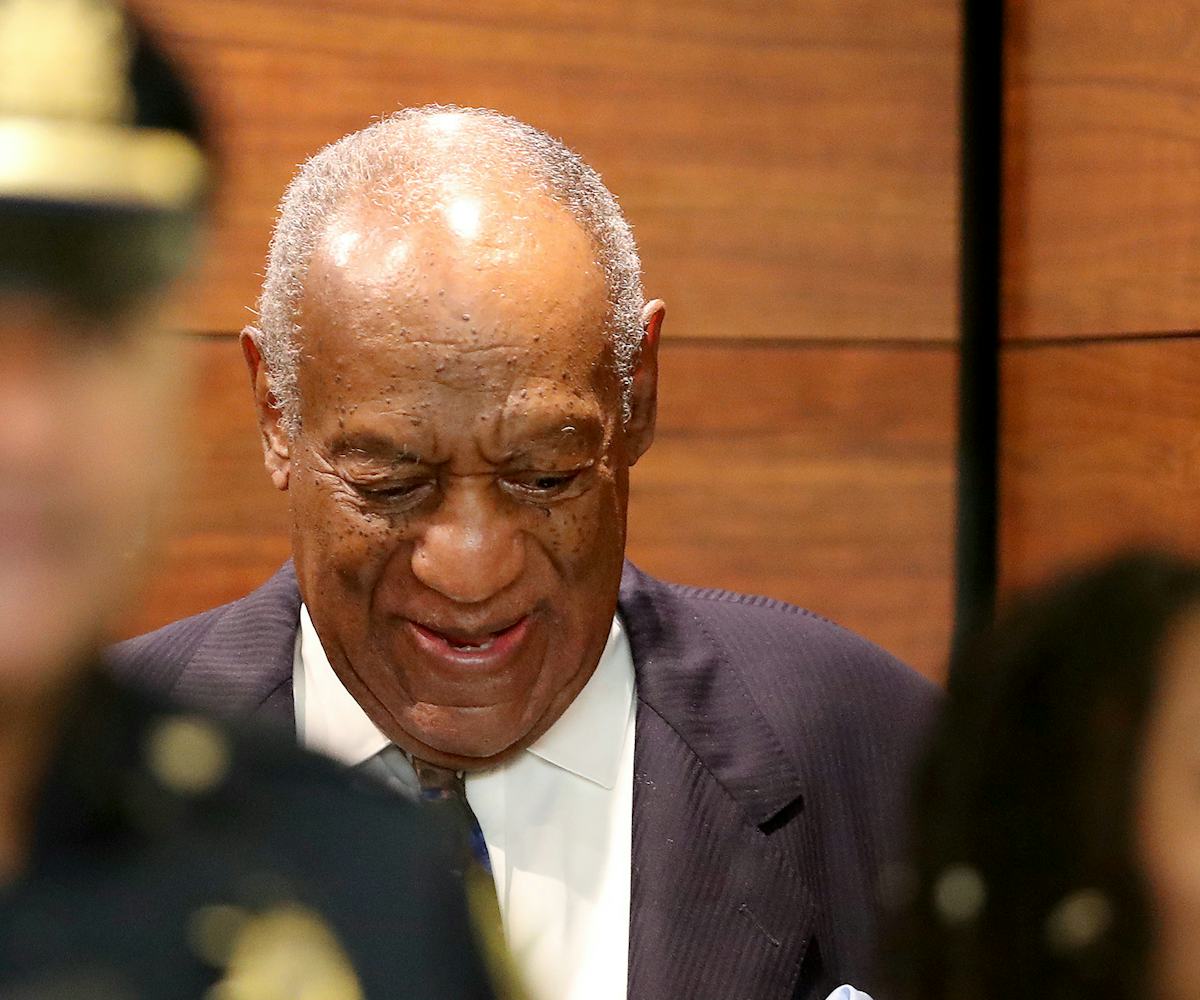 Photo by David Maialetti-Pool/Getty Images
Bill Cosby Finds His Sentencing Laughable, But We Don't
He was sentenced to three to 10 years in prison, and was accused by 60 women of sexual assault
On Tuesday, September 25, Bill Cosby received his sentence. The 80-year-old actor, who was found guilty of three counts of aggravated indecent assault back in April, received only three to 10 years in prison.
Judge Steven O'Neill found Cosby to be a "sexually violent predator" after hearing five additional women's claims levied against the actor, but chose to merge the three counts of assault into one in order to lower the minimum prison sentence from 30 years to what Cosby ultimately received.  
Cosby, showing that he was well aware of his privilege and celebrity in the final moments before he was whisked away into custody by the authorities, was seen laughing with his legal team. Three to 10 years in prison after 60 claims were made against Cosby, in the courtroom or not, isn't a laughable situation. It's terrifying. 
Andrea Constand, who Cosby had assaulted at his home in 2004, was joined by 10 other victims in the courtroom as the sentence was given. Constand gave a heartbreaking victim-impact statement to the court, saying, "I know now that I am one of the lucky ones. But still, when the sexual assault happened, I was a young woman brimming with confidence and looking forward to a future bright with possibilities. Now, almost 15 years later, I'm a middle-aged woman who's been stuck in a holding pattern for most of her adult life, unable to heal fully or to move forward." 
Cosby is the first celebrity accused of sexual assault since the start of #MeToo to be sentenced to serve time in prison.