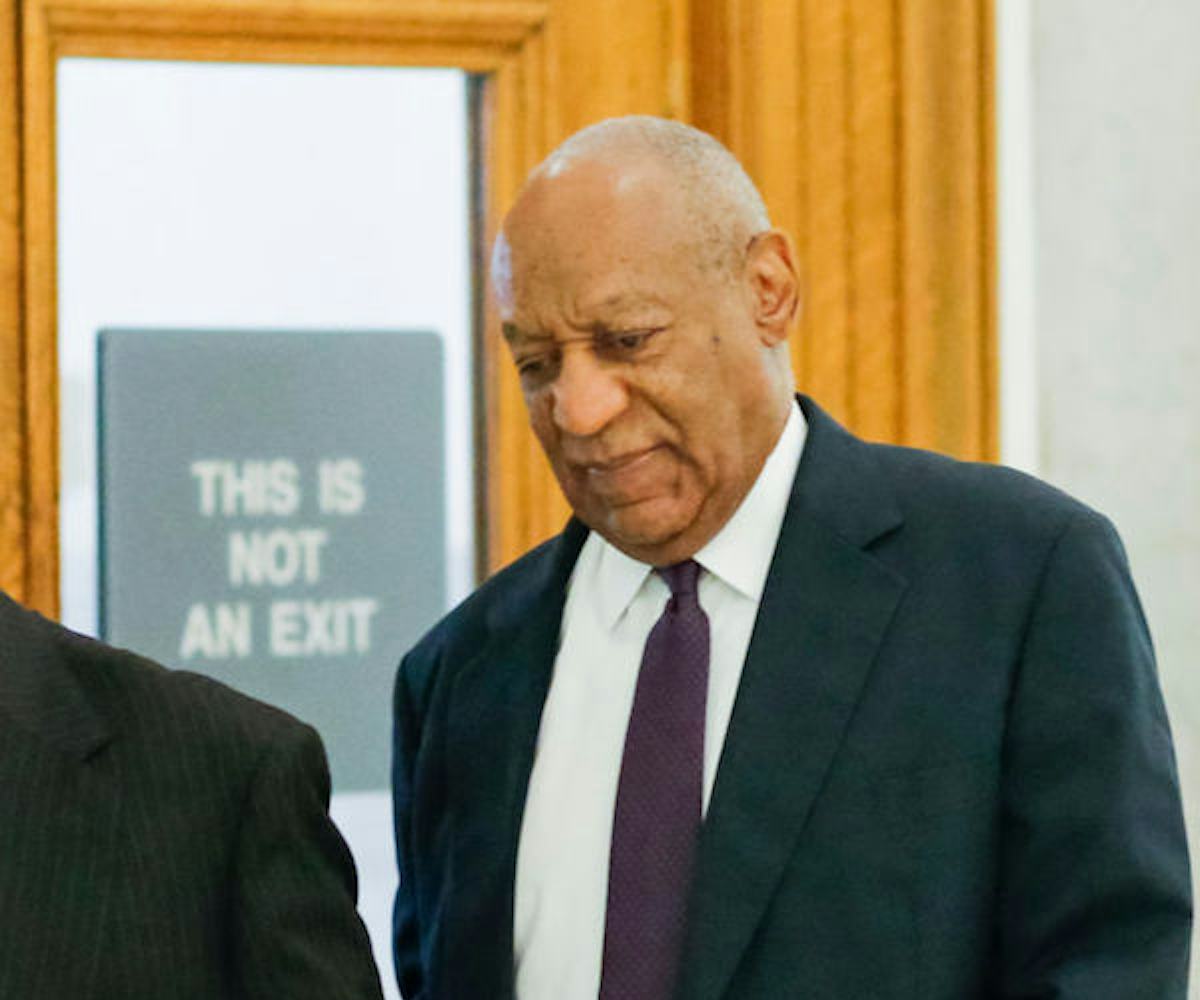 Photo by Pool / Getty Images
Mistrial Declared In Bill Cosby Trial
"This is neither a vindication or a victory"
Judge Steve T. O'Neill has declared a mistrial in the case against Bill Cosby. After six days of deliberations—sometimes up to 12 hours per day—the jury could not come to a verdict about the allegations that in 2004, the actor drugged and assaulted Andrea Constand. Judge O'Neill announced that "this is neither a vindication or a victory" and Montgomery County District Attorney Kevin R. Steele said he plans to immediately retry the case.
Constand is one of 35 women who has accused Cosby of abuse, many of whom have brought cases against the actor but haven't led to prosecution. Only one other accuser, Kelly Johnson, was allowed to testify at the trial. The defense built their case around inconsistencies in Constand's statements and version of the events and, as many are wont to do, questioned the fact that she only went to police the following year and tried to argue the case that the two had a consensual sexual relationship, even though Cosby admitted to having a history of giving Quaaludes to women coerce have sex. Constand was joined by four other women who had accused Cosby of assault when the judge announced the mistrial. Her lawyer, Dolores Troiani, said that they were looking forward to a retrial. Victoria Valentino, one of the women with Constand, said that she was "devastated, but the work goes on."
It will likely take some time before any details about a new trial are announced. However, while the mistrial doesn't vindicate Cosby, it will also likely not do anything to rehabilitate his image or his career or change the minds of those who stand by his numerous accusers. It is also a hurtful blow to women who have suffered sexual assault only to be discredited by the old standbys, whether it's "she was asking for it," "she only talked about it later," or "she just regretted her decisions, which is why she's saying it was nonconsensual." As Valentino said, "the work goes on."