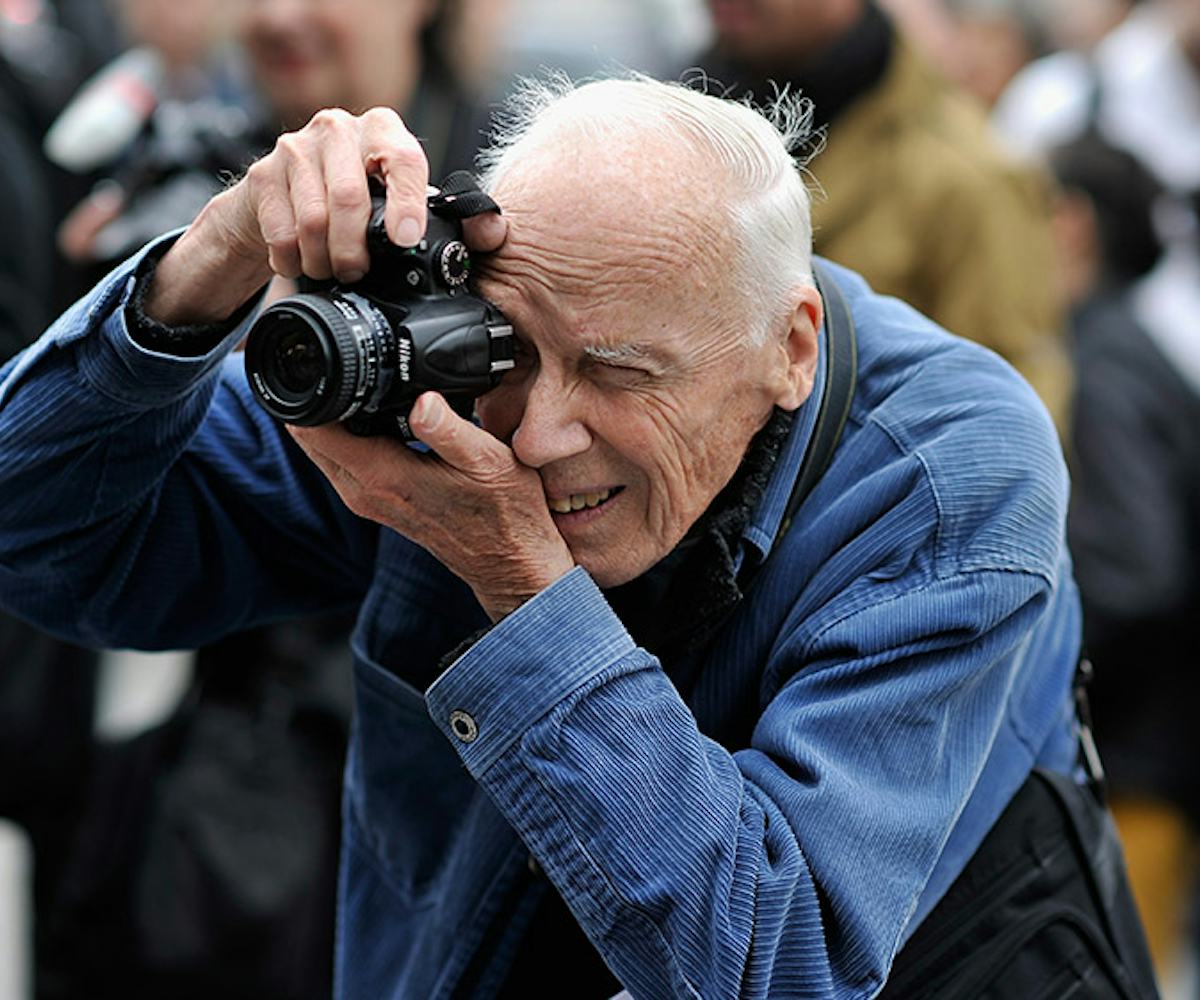 Image via Gareth Cattermole / Getty Images
Bill Cunningham, Legendary Fashion Photographer, Has Passed Away
Legendary fashion photographer Bill Cunningham, who documented the shift in women's fashion since the onset of the second wave of feminism in the 1960s, taking photos of anyone, regardless of age or social status, who piqued the collective sartorial interest, has passed away at the age of 87 after suffering a stroke. 
Fondly remembered for his ever-present bicycle and uniform of a blue working coat and utilitarian shoes, the New Yorker began his career as a hatmaker before noticing a change in women's fashion that came along with a changing social structure. The increasing popularity of casual dress in the second half of the 20th century led Cunningham to pick up a camera and begin documenting what may be considered one of the more dramatic shifts in fashion history.
While a regular at galas, fashion shows, and special events, Cunningham refused to partake in his own celebrity, positioning himself firmly in the realm of ethics. His purpose was to document, to capture moments both celebrated and otherwise unseen, and to use his unequivocal eye to showcase every nook and cranny of New York where street style could be found. He became a regular contributer to the New York Times in the late 1970s, and only after years of repeated declining did he join as a staff photographer in 1994. 
In his time behind the camera, Cunningham strove most of all to capture the ordinary people who faced each new day with a fabulous outfit. "I don't decide anything," he once said. "I let the street speak to me, and in order for the street to speak to you, you've got to stay out there and see what it is."