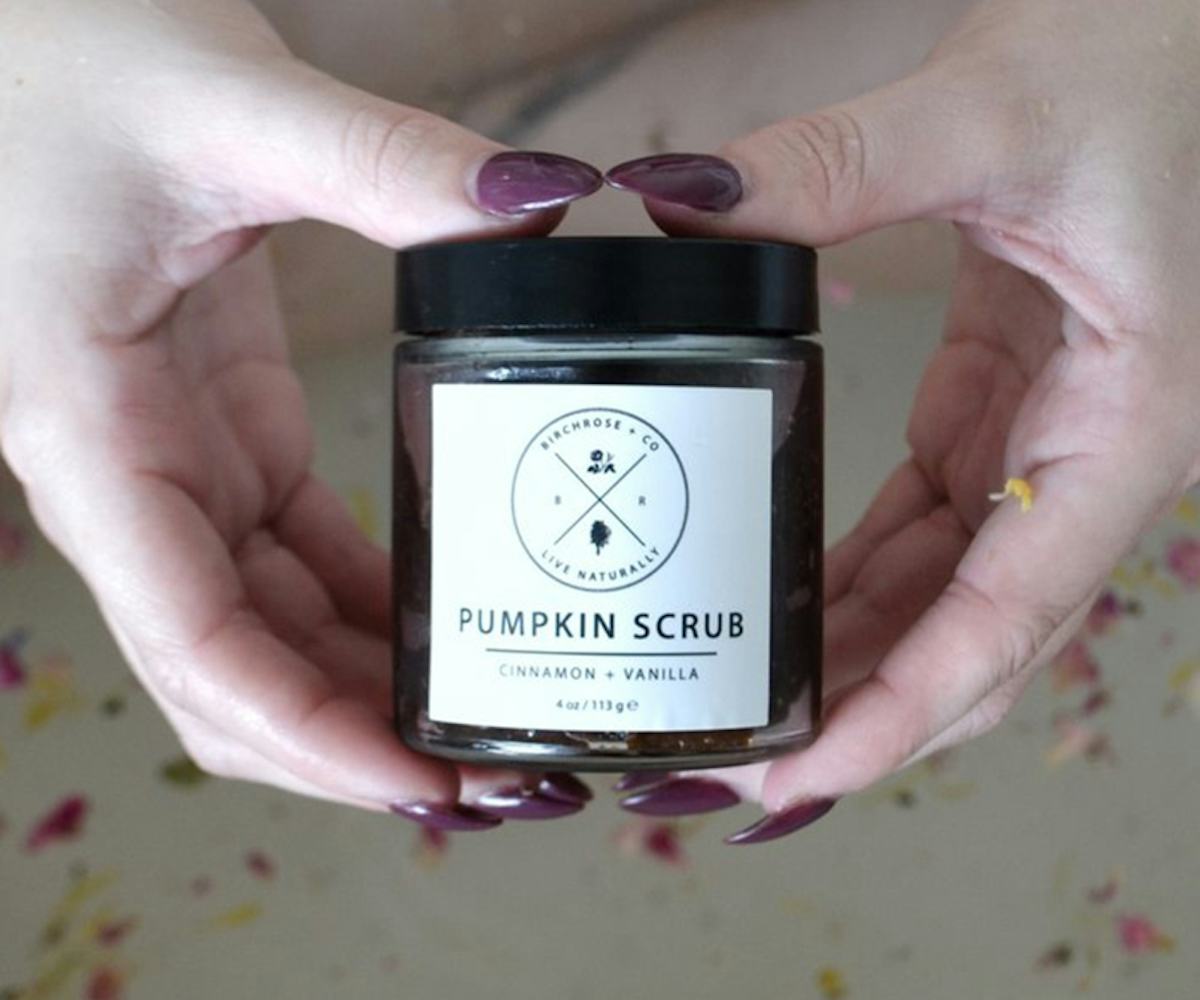 Photo courtesy of Birchrose + Co
This Is The Only Pumpkin Spice You'll Need All Fall
A heavenly new body scrub that's so in-season
There's no denying that fall is in the air, brought to us by the evening chill and the influx of pumpkin spice-flavored drinks, foods, and just about everything else. Unfortunately, I'm usually not one for the pumpkin craze; I don't really like pumpkin pie, and I prefer my coffee dark and sugarless.
But just when I thought I could never be convinced to "go pumpkin," I got my hands on Birchrose + Co's dreamy new Pumpkin Scrub, the brand's limited-edition body scrub for fall. With hints of vanilla and cinnamon, the scrub uses exfoliating pumpkin enzymes and organic brown sugar to slough away any dry flakes, leaving skin smooth and supple with hydrating coconut oil. The scent is also oddly calming and relaxing, even for someone who's not your typical pumpkin fan.
If there was any way to embody autumn in the form of a body scrub, it would be this. And of course, it's made with only pure, all-natural ingredients, so you don't have to worry about some overpowering, chemically produced pumpkin pie scent—this stuff is the real deal. It smells good enough to eat. (But please, don't do that.)
You can grab your jar of this magical, dreamy body scrub now at BirchroseCo.com for just $20. Go ahead, indulge a little.