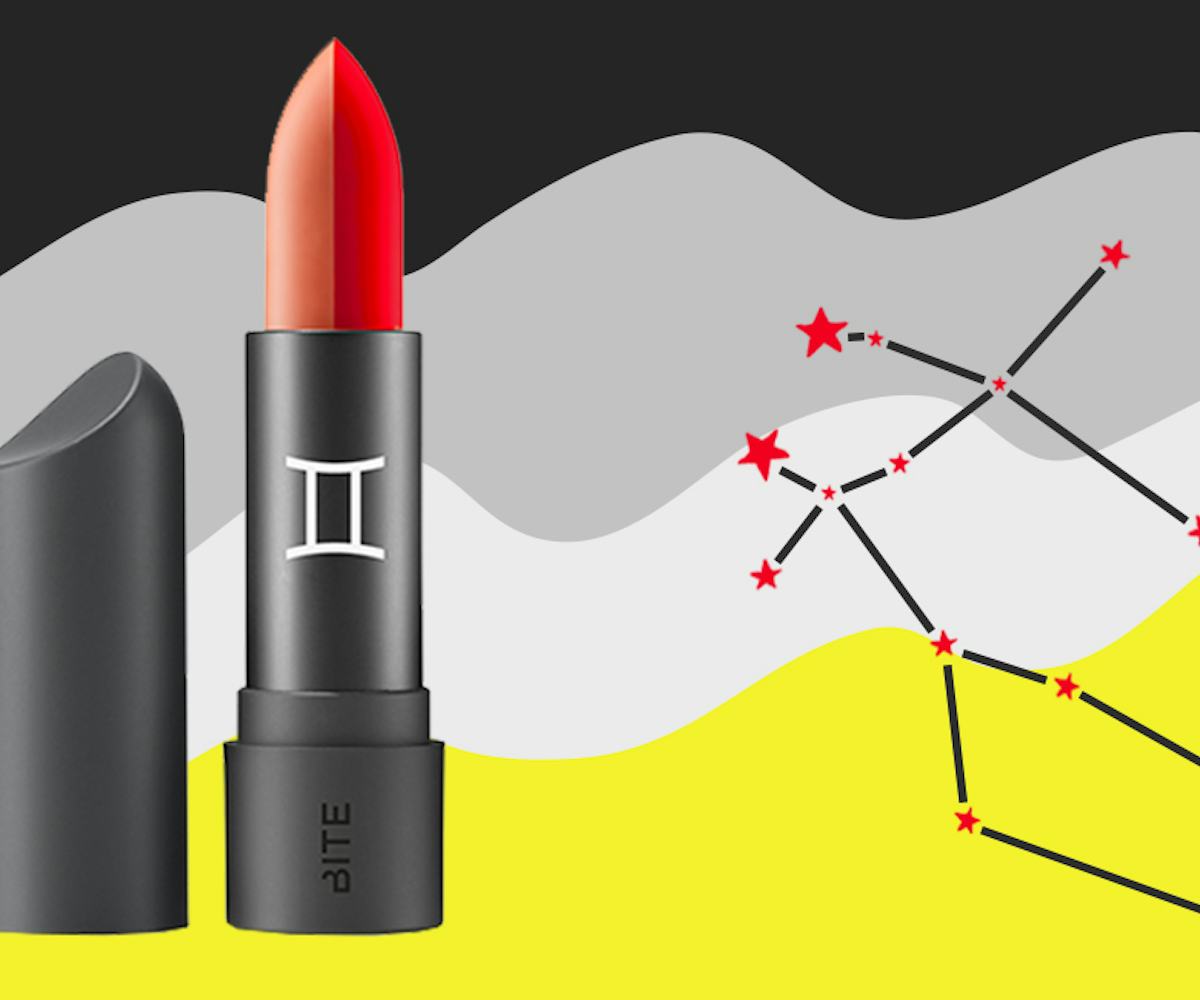 Photo courtesy of Bite Beauty/Illustrated by Lindsay Hattrick
Finally, A Lipstick For The Gemini's Dual Personality
Meet the new addition to BITE Beauty's astrology collection
As Gemini season quickly approaches, we've been patiently awaiting the next shade in BITE Beauty's mystery astrology-themed Amuse Bouche Lipstick collection—and, finally, it's here!
If there are any defining qualities behind the Gemini, it's these: They're fun, they're playful, and they're all about embracing duality. They're the sign of the twins, after all. With that said, it's only fitting that BITE created a double-sided lipstick bullet for Gemini's signature shade. One side features a warm nude, while the other, a vibrant red—this way the buzzing, busy Gemini can mix it up however they please. (Because, as you know, Geminis love to change it up.)
Of course, as this new shade is part of the cult-favorite Amuse Bouche family, we can expect that nourishing, hydrating formula—jam-packed with botanical oils and fresh-pressed citrus—we already know and love.
The Astrology by BITE Amuse Bouche Lipstick Gemini shade retails for $26 and will be available for a limited time on Sephora.com and BiteBeauty.com starting May 21. Geminis, pick up your shade ASAP, as these lipsticks tend to sell out fast.