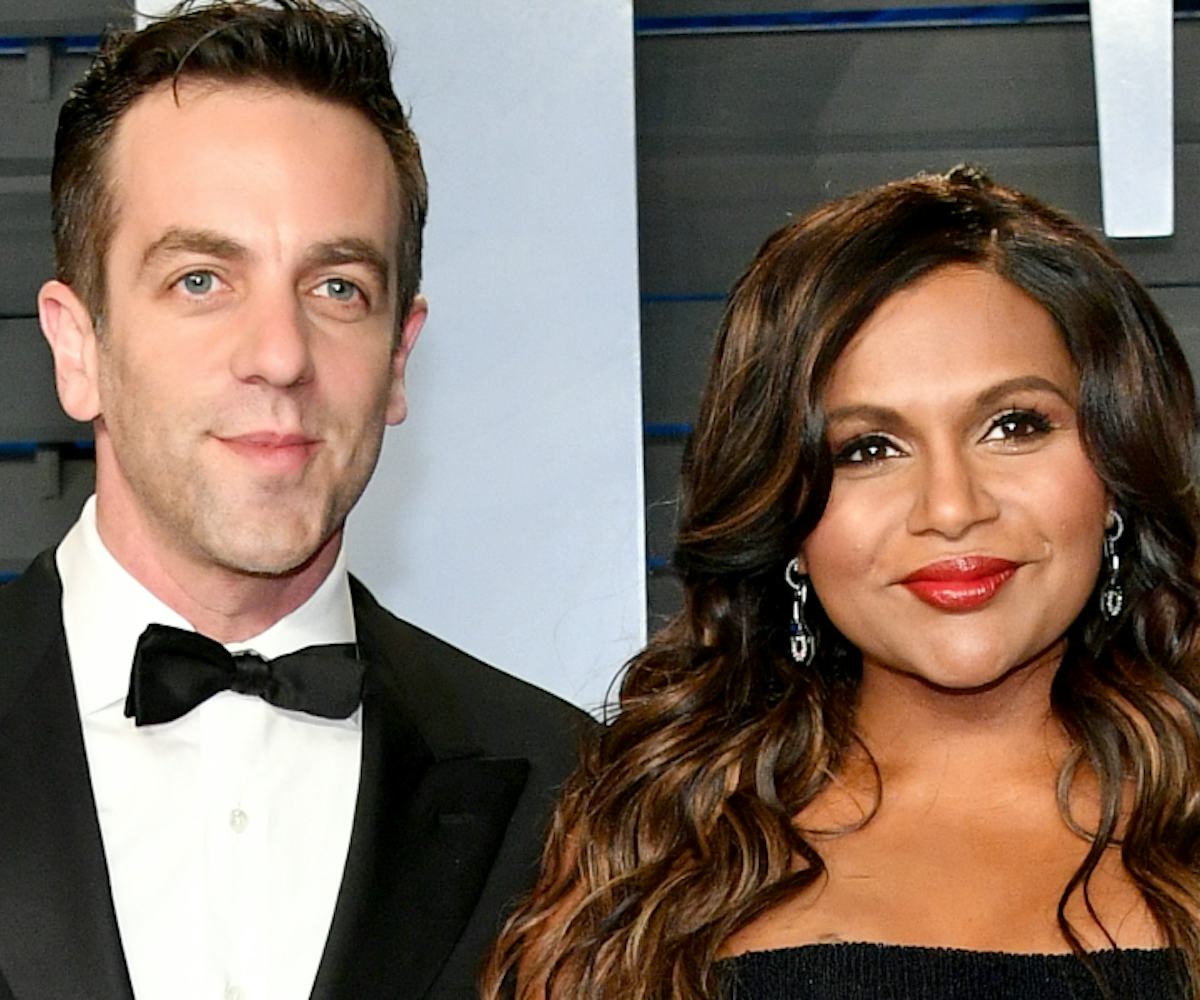 Photo by Dia Dipasupil/Getty Images
BJ Novak Made Mindy Kaling Cry With His 'A Wrinkle In Time' Tribute
"I will never be mad at you again"
On Friday, BJ Novak shared a sweet message for Mindy Kaling and her new film A Wrinkle In Time, and it got the actress—and a lot of other people on Twitter—pretty emotional. The two met on the set of The Office 13 years ago, had an on-again, off-again romance—just like their characters on the show, Kelly and Ryan—and have been best friends ever since (unlike Kelly and Ryan). In his heartwarming post, Novak reflected on his relationship with Kaling and how far she's come in the past decade.
"When I met @mindykaling she lived in a small apartment on Fairfax Ave," he tweeted, along with a photo of a bus stop ad for A Wrinkle in Time. "This is what's in front of that building today. Congrats Mindy and a future congrats to all those who see you in it and are inspired to do great things. @WrinkleInTime."
After Kaling read the message, she couldn't deal. "Oh my god I'm like full crying,"
. "I will never be mad at you again." 
Fans of The Office couldn't handle the exchange either—there were a lot of
shared. 
Some people even had a hard time distinguishing TV from reality and had to remind themselves BJ and Mindy were not in fact Kelly and Ryan. One
:
It can be difficult to separate actors from their characters. I literally first read this like EVEN STILL TODAY, Ryan is stalking Kelly's old place. Then I realized genuinely decent people are celebrating each other. And I know @bjnovak and @mindykaling are more than just actors.
And now fans are pushing for
in real life. 
Maybe one day. For now, they'll just have to
.