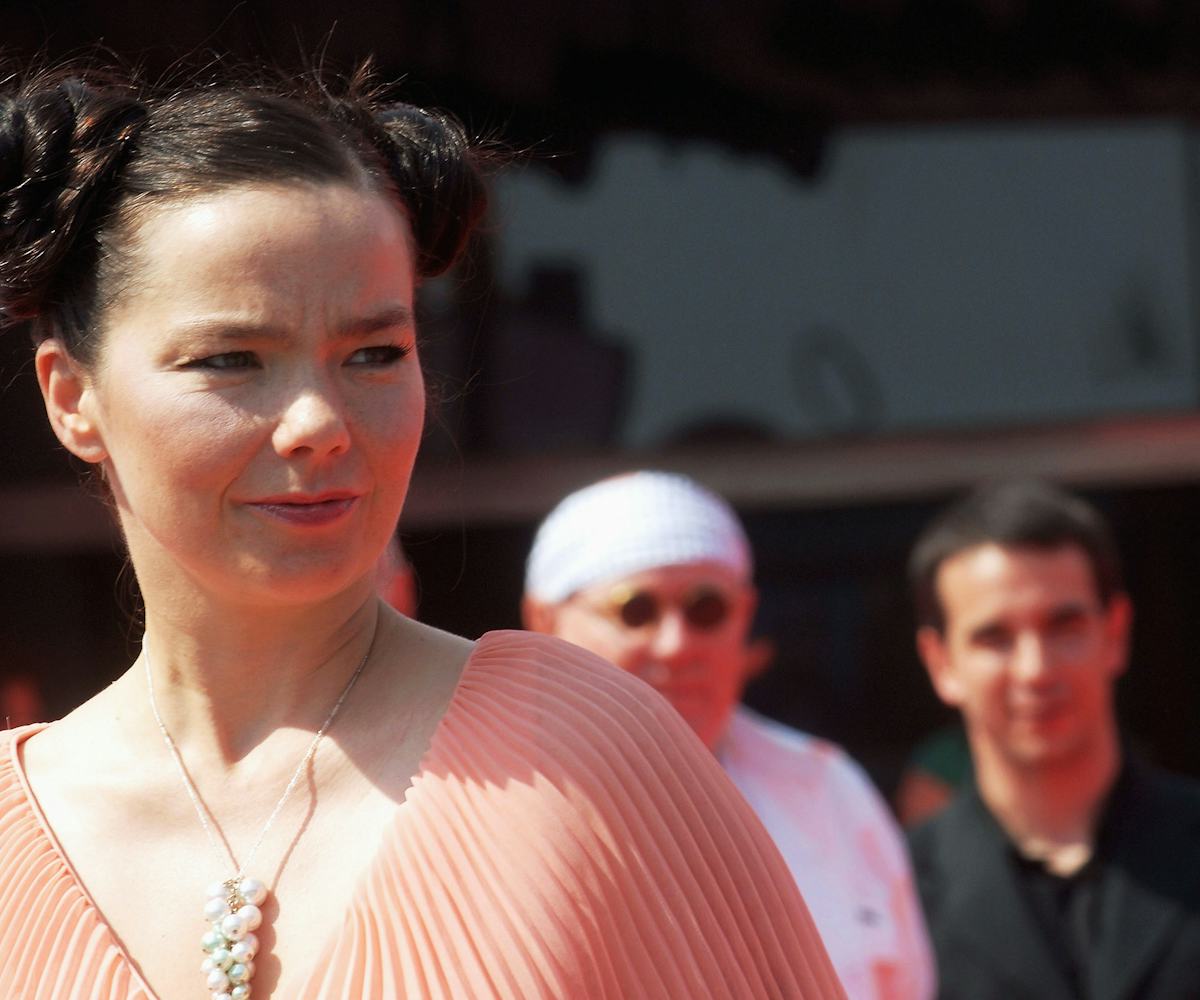 photo by Franco Origlia / Getty Images
Björk Calls Out The Music Industry's "Boy's Club" + Sexism In Hollywood
"I've been really lucky. But I've been hitting walls."
At the launch of her "Björk Digital" exhibition in Australia, Björk spoke out about sexism in the music and film industry. 
"The fact I'm a woman and I can do what I do, it's kind of unique, really," she told Sydney Morning Herald. "I've been really lucky. But I have been hitting walls. What's really macho, for example, is music journalism. It's really like a boys' club. They like music that is… well, a lot of it is for boys."
While she didn't expound on her experiences with misogyny in her musical career, she did talk about how gender inequality and prejudice have stopped her from pursuing her acting career. "I did one film 16 years ago and I could not believe what it's like for actresses out there," she said, speaking about her role in the Lars von Trier film Dancer in the Dark. "It's just a nightmare how they're treated. They have absolutely so little say about what happens to their career or roles they play or also as they get older—guys can get older but not women."
Of course, the scope of von Trier's work itself has incited many discussions about misogyny and other unhealthy views about women, but it is still startling to be reminded that Björk—a deeply respected artist in every way—felt uneasy on the set of a film that she not only starred in but also won the title of Best Actress at the 2000 Cannes Film Festival for. 
While changes are starting to be made toward equality in Hollywood—as Björk notes, actresses like Tilda Swinton and Cate Blanchett are helping—both the film and music industry certainly need to adjust their attitudes, fast.