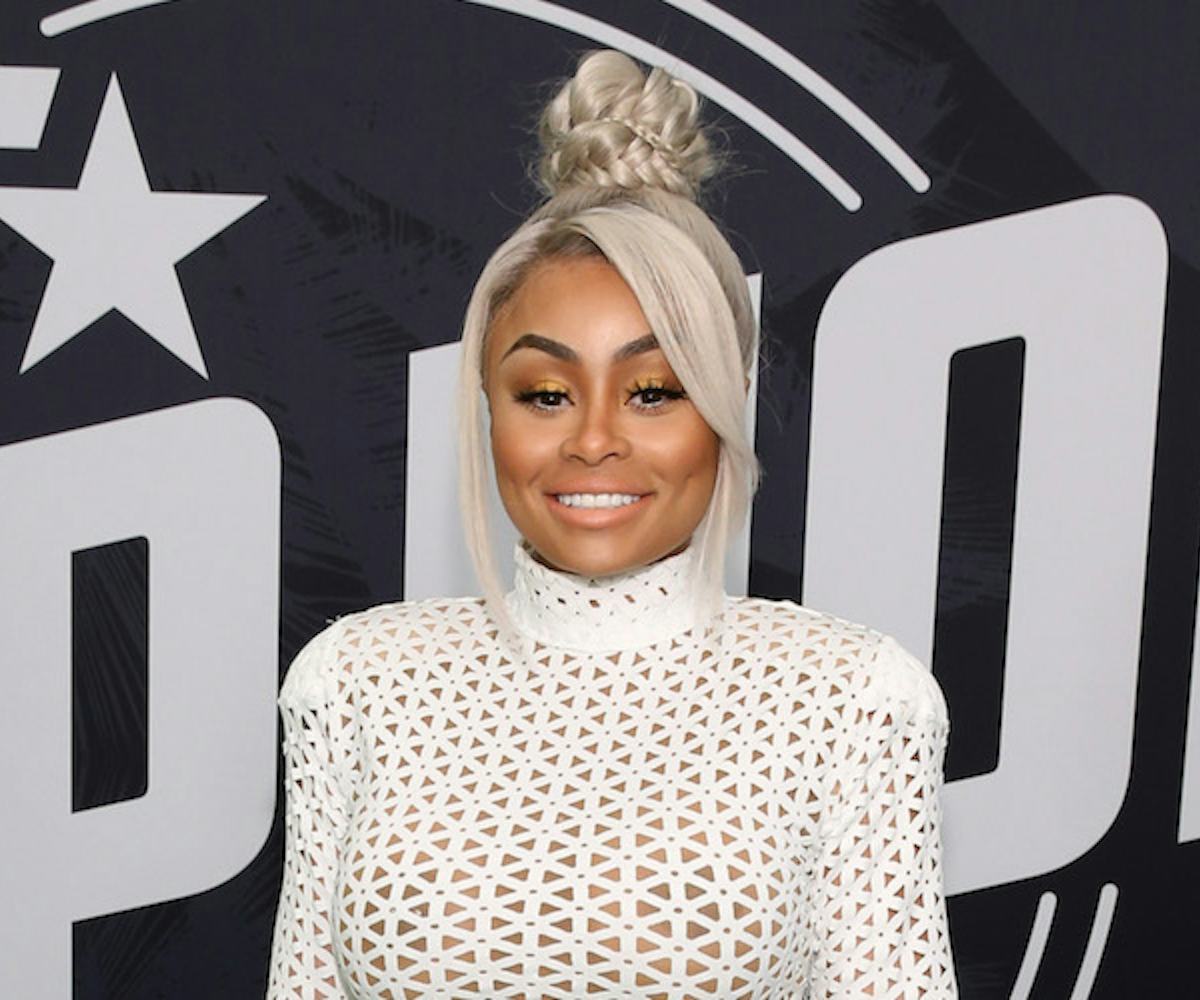 Photo by Bennett Raglin/Getty Image
Blac Chyna Has A Glittery Sheet Mask Coming Out That You'll Probably Covet
She's teaming up with Aussie beauty brand BodyBlendz
Blac Chyna has some big news, and it involves sparkly skin care (and, thankfully, no drama).
According to Allure, the former model-turned-reality star has teamed up with Australia's BodyBlendz—a beauty brand most known for its lavish coffee and sugar body scrubs—on a line of facial products. It'll be available as soon as the end of the week, which means Christmas is coming early for fans of all things Kardashian—or Kardashian adjacent.
What will the four-product Blac Chyna x BodyBlendz collection entail? First, the Crystal Collagen Mask, a glittery hydrogel sheet mask infused with activated charcoal powder that's perfect for a post-Thanksgiving pick-me-up. These glow-inducing skin savers will be sold in a pack of four for $55. They also created a de-puffing eye mask, which will be sold for $45 per pack of five. You can also expect two cleansing products: a charcoal Jelly Cleanser for $25 and an exfoliating Konjac Sponge for $15 to complete your skin care routine.
However, Chyna is no stranger to the beauty biz. Her first foray into beauty, Lashed by Blac Chyna, a line of lashes, cosmetics, skin care and more, has been around since 2014. (That's right—she had her line before Kylie Cosmetics ever launched its first three Lip Kit shades.) She also has her own salon in Encino, California.
The full Blac Chyna x BodyBlendz collection will be available on BodyBlendz.com starting Black Friday, just in time to kick of all of your holiday shopping. You'll be able to shop each item separately, or snag them all in the Glow All The Way Kit for $99.