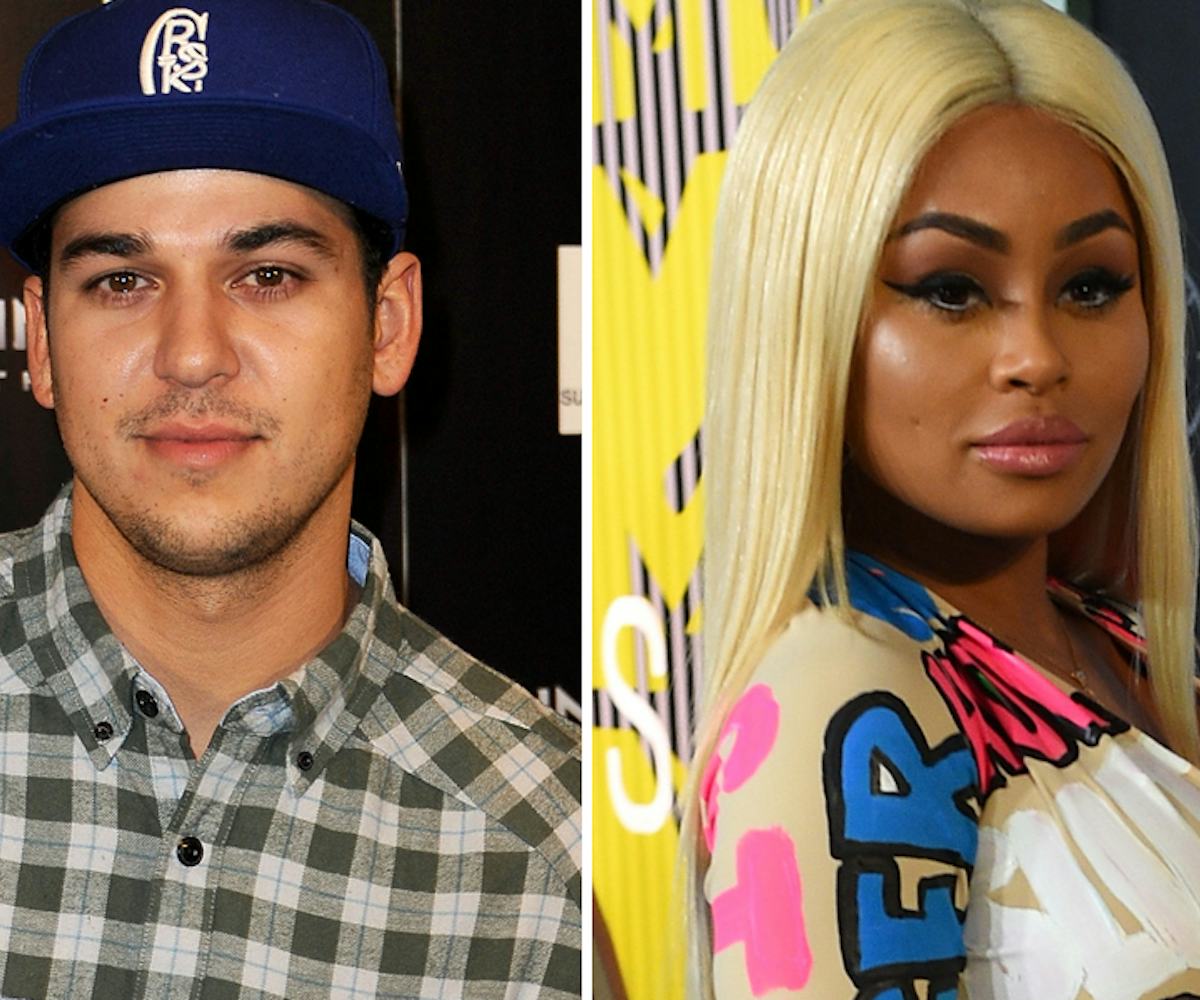 Photos by Valerie Macon and Larry Busacca/Getty Images
Blac Chyna Is Pregnant With Rob Kardashian's Baby
Blac Chyna, woman of reputed fame, is going to have a baby with sock designer Robert Kardashian. This is a thing that has happened, and here are the facts in case you have forgotten or have sacrificed the collective brain space that the Kardashians have begun squatting in generally unbidden in your head. Rob Kardashian is the half-brother of Kendall and Kylie Jenner, who share the same mom, Kris Jenner. Kylie Jenner is dating the rapper Tyga. Tyga has a baby with Blac Chyna, whose best friend is Amber Rose. Amber Rose was dating Kanye West, who is now married to Rob's full-sister Kim Kardashian. Rob himself has created a tiny creature inside of the bowels of Blac Chyna. And as such, the universe is consisting of infinite multiple loops repeating over and over, as if we set up two mirrors facing each other only to stare into the abyss reflecting back at us.
Several things of note: 1). If Tyga and Kylie Jenner get married, something he has previously threatened to do, Baby Rob Kardashian will have an aunt who is also his stepmother, Rob and Kylie will be actual siblings and siblings-in-law. The sentence, "This is my half-brother who made a baby with the same woman my husband made my stepchild with" will be uttered by Kylie, quietly, to herself, in her bedroom at night. 2). When Blac Chyna announced the baby, she tagged the pregnant belly of her emoji as Rob on her Instagram announcement, which, for reasons I can't determine, feel crude? I don't know. 3). How did she get a pregnant emoji of herself so quickly? If you don't have an emoji, do you exist? What is my emoji? I've always thought I was a bit of the ghost because the ghost is both spooky but also wildly happy. 4). I love this. What is it? Can we go?
If you are confused, just remember: The baby daddy of Rob's baby mama is dating the baby of the family. So, there you go. These are things you just know in 2016. This information lives inside of us all, and that's that, succumb, it is only inevitable.