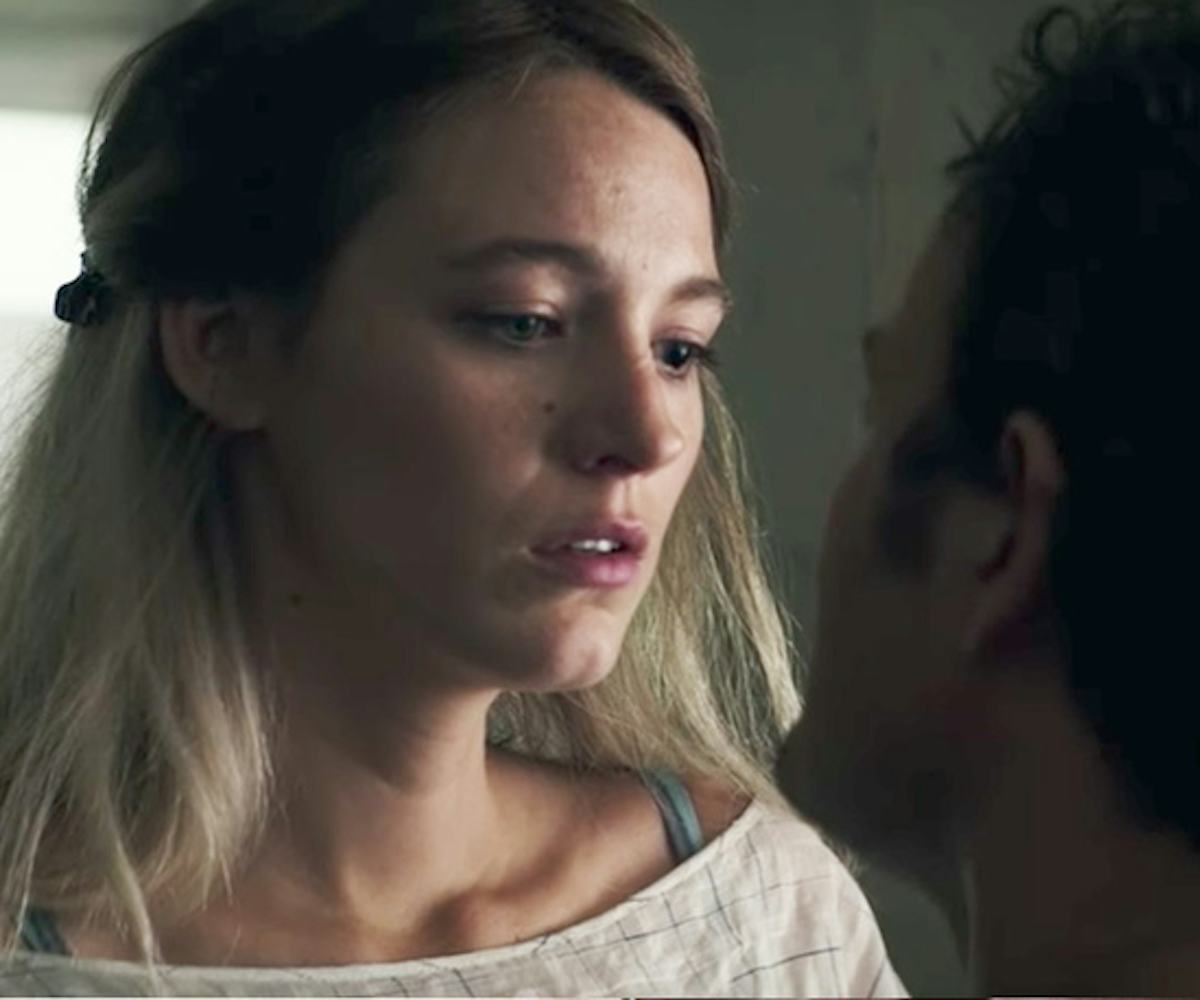 Image via YouTube/Trailers Promos Teasers
WTF Is Happening To Blake Lively In The 'All I Can See Is You' Trailer?
There's a lot to unpack in the trailer for All I Can See Is You, a new film starring Blake Lively about a blind woman who undergoes surgery to regain her sight. Once she does, though, things get real weird.
In the clip, once Lively's character's sight is restored, she starts dressing differently and dyes her hair platinum blonde. There are quick shots of bloody hands, a ballerina in the rain, and some kind of red-light district, as a chorus of children creepily sings the Beach Boys' "God Only Knows."
At one point, Lively sits alone in a hotel room watching fish swim around in a tank while practicing speaking Japanese. A man's shadow can be seen behind her. Is it her husband, played by Jason Clarke? Is it one of her friends from the sex club? Is it the owner of the fish? 
Director Marc Forster, of World War Z and Monster's Ball, explained all of the strange and psychedelic visuals to Entertainment Weekly. "When I make a film, my visuals are always guided by the motivation of both the character and the story," he said. "In this case, I wanted to find a way to tell a story without the limitations of traditional narrative devices, where I could literally embody a painter and create innovative and fluid visuals."
Now we just have to wait until October 27, when the film is released, to find out what it all means. Watch the trailer, below.