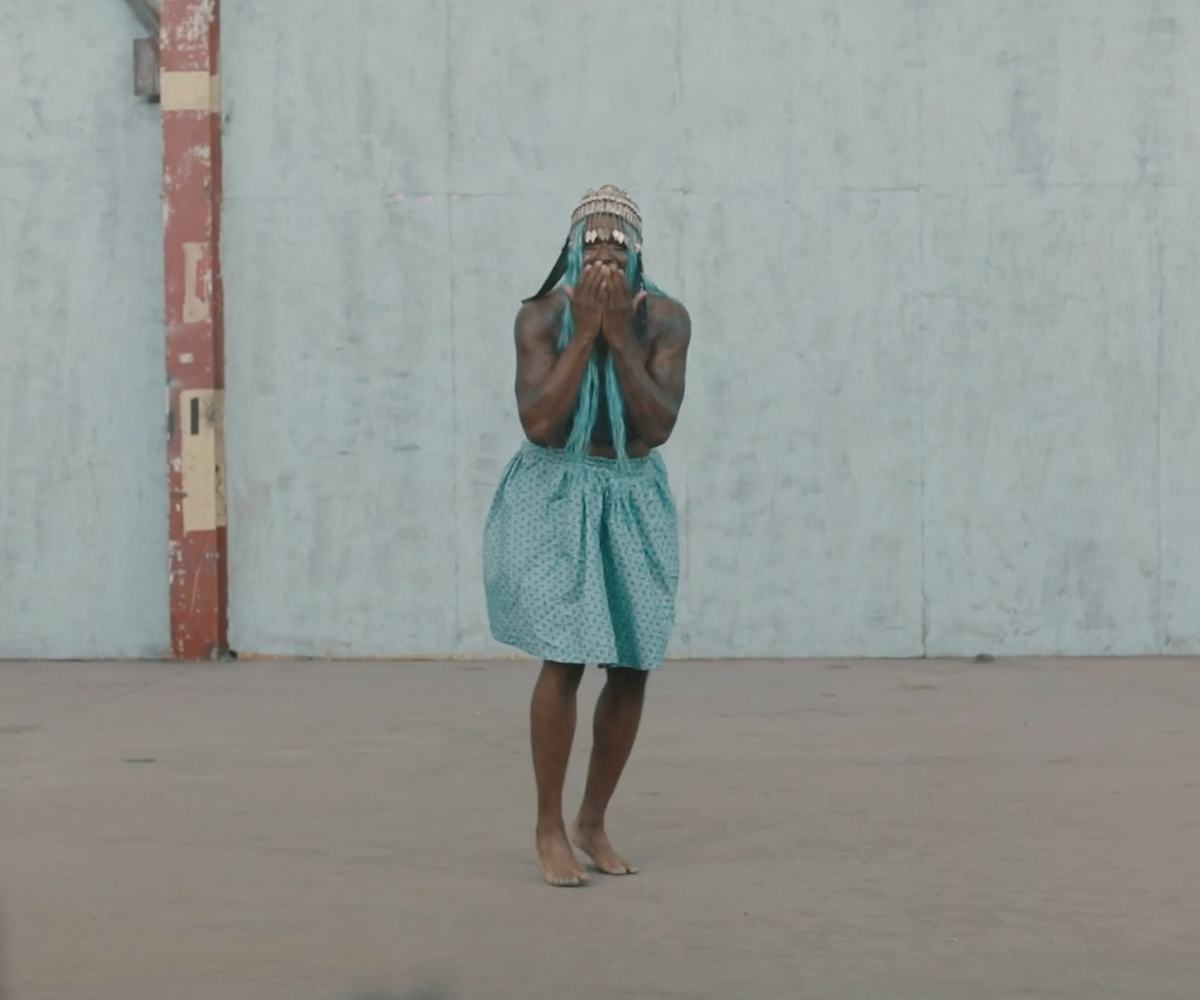 Photo via I AM PHRESHY
Go Behind The Scenes Of BlameItOnKway's Collab With Janet Jackson
Jackson gave BlameItOnKway her seal of approval after this hilarious video
Take a peek behind the scenes of social media star BlameItOnKway's collaboration with Janet Jackson in this NYLON exclusive.
Shot only a week ago at iconic Studio 60 (frequented by the likes of Kanye, Wiz Khalifa, The Weeknd, Kylie Jenner, and more), the video aesthetically continues Jackson's recent "Made For Now" video, with the queen at her rightful throne, as King Bach and Kway dance for her approval. 
"I've always been a huge fan of the Jacksons," Kway explained. "Never in a million years would I ever imagine doing a video with such an icon like Janet! I took inspiration from her brother Micheal Jackson's 'Remember The Time' video shoot, and she was excited to do a slight recreation! Love that I am carrying his spirit through social media with someone as close as his sister Janet Jackson the queen."
The video, directed by
alongside cinematographer
, came together in an instant once the green light was given: "Literally we shot the next day," explained Kway's representative Derrian Perry. Kway has the official seal of approval from Miss Jackson herself, as she found him quite funny, and urged him to direct his own films someday. Catch the exclusive behind-the-scenes shots, above, and watch the official collaboration between BlameItOnKway and Jackson, below.