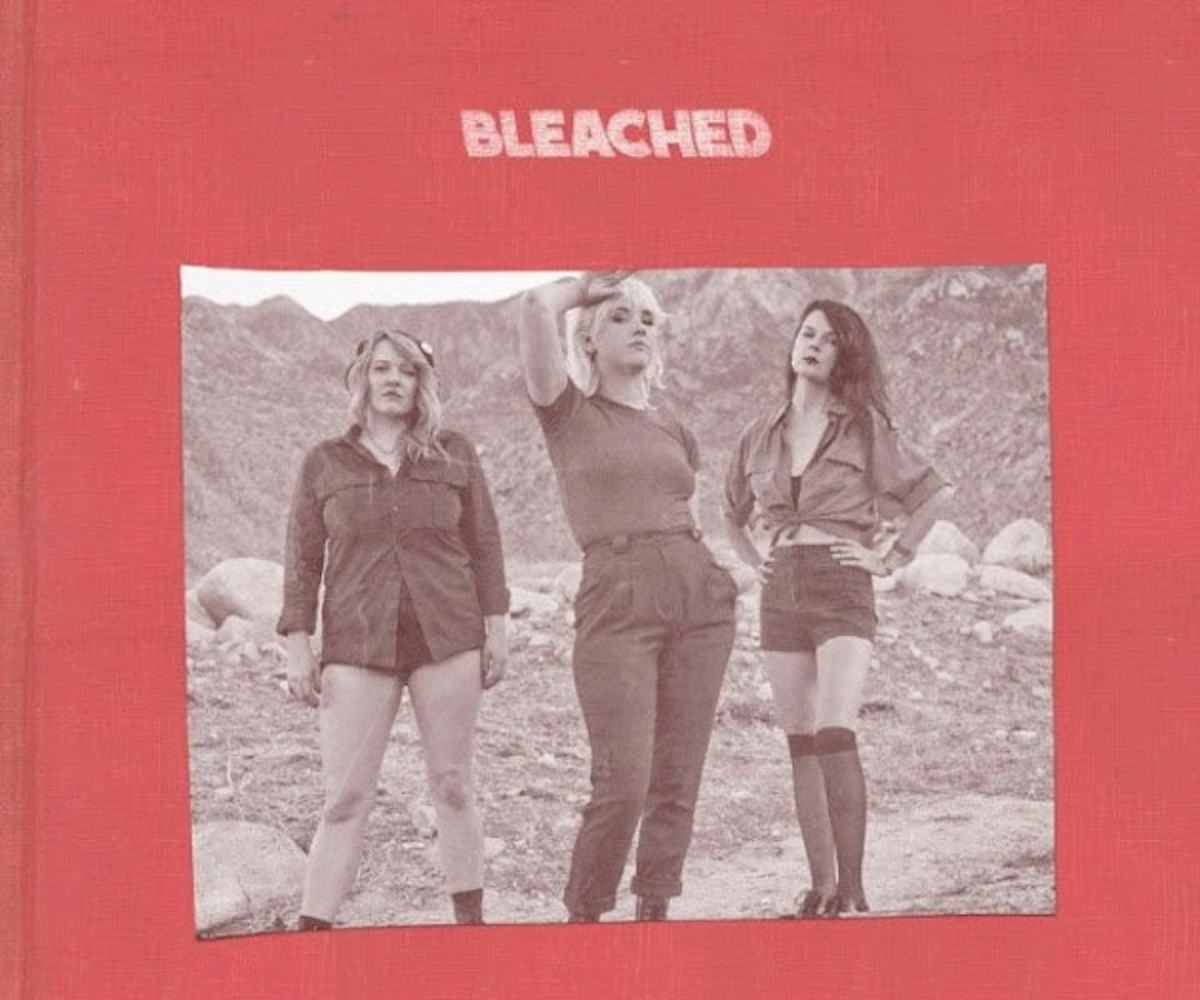 Photo courtesy of Bleached.
Bleached's Awesome New Album Is Now Available To Stream In Full
The coming months promise the release of some pretty major albums, with the likes of Drake and (fingers crossed) Beyoncé set to drop new music that will dominate playlists well into summer. But, before we get our main course, the L.A. garage-pop threesome Bleached is here with a perfect little amuse-bouche. It's called Welcome To Worms, and it's currently streaming in full on NPR. The follow-up to their first full-length Ride Your Heart, it features singles like "Wednesday Night Melody" and "Sour Candy"—both solid examples of the rollicking punk we've come to expect from the gritty group. 
The album was born during a time of transition for the band, which consists of sisters Jessie and Jennifer Clavin, and bassist Micayla Grace. The Clavins, who were coming off eviction and a broken relationship, sought the rejuvenating energy of the California desert. So, they holed up in a tiny house in Joshua Tree and started putting pen to paper. What emerged was a suprisingly upbeat collection of songs that skew towards hopeful over mournful. In other words, it's the perfect way to get us ready for summer. 
Welcome the Worms comes out on April 1, but really, why wait? Stream it below now.