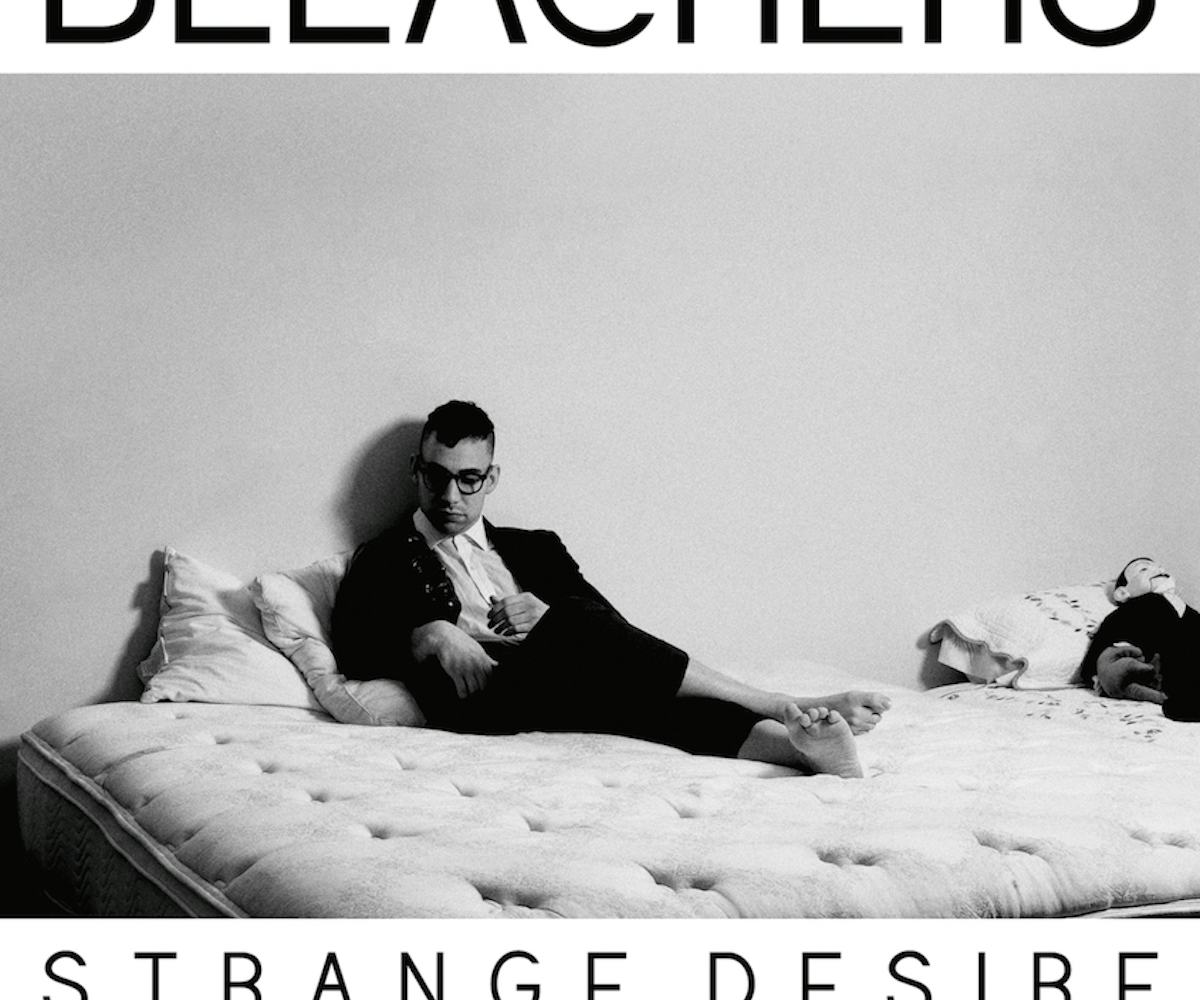 five tracks from bleachers' debut album, five john hughes films
teenage nostalgia never sounded so good.
When Jack Antonoff started Bleachers, he was on a world tour with his band fun. and had no intention of starting a solo project. Yet he felt compelled to create new music, as true artists often do—music that was modern, yet evoked the same spirit and emotion as those of the '80s and the attitude of the early '90s, a time when classic pop music was unapologetic—and found himself forgoing sleep for some studio time. Soon, he realized he had an entire album's worth of material.
He built upon those original sessions, finding what worked and what could be improved upon. Lyrically, Antonoff admits that he still focuses on the same themes he always has, like the loss of innocence, losing friends and family, and finding love. In terms of the rhythm, though, the indie musician cites classic John Hughes movie soundtracks as his biggest influence.
The LP Strange Desires  comes out today, and it's fundamentally a layered album, filled with complex, purposeful guitar rifts and deep bassnotes. Each song tells a specific story, but all will have you dancing around your room like you're a member of the Brat Pack.
Check out the slideshow to see what track goes with which Hughes film, then plan a listening party and movie marathon, preferrably poolside.
"Shadow" -- Ferris Bueller's Day Off
You know how Sloane just looks on admiringly as Ferris lip synchs to "Twist and Shout"? In an ideal world, Ferris would be singing this song directly to Sloane, letting her know that she's all the limelight he needs. Though it seems more likely that Cameron would sing this to Sloane, in a valiant attempt to win the girl. That would have made for an epic ending.
"Wake Me" -- Some Kind of Wonderful
In a John Hughes film, a guy-girl best friend combo undoubtedly spells "unrequited love." Except most of the time Hughes throws a curveball by pairing his characters with different loves. But in Some Kind of Wonderful, Eric finally snaps into it and kisses the girl, Mary. When he gives her a pair of earrings (basically an '80s version of giving someone your fraternity letters), he says, "You knew you were going to get them." She responds, "I had a feeling." Way to play it coy, girl, but we know if you could go home and sing "I can't believe I captured your heart" over and over again, you would.
"Wild Heart" -- Sixteen Candles
Turning 16 changes everything, or so believes Sam. And once she realizes everyone forgot her birthday, it's up to her to take matters into her own hands. Step 1: Getting the guy of her dreams, Jake. With lyrics like "Everything has changed and it's only you that matters / I will find any way to your broken heart," there's no doubt "Wild Heart" was meant for these two high school lovers.
"I Wanna Get Better" -- Weird Science
You know the premise: Two nerds, Gary and Wyatt, decide to create the "perfect" woman on their computer, a Frankenstein-type lightning bolt hits the house, there's a crash, and voila, the perfect woman comes to life. Her first words? "So, what would you little maniacs like to do first?" She then spends the entire film breaking them out of their shell and teaching them how to talk to girls. (She succeeds, by the way.)
While "I Wanna Get Better" as a whole might not directly translate to this plot line, the chorus "I wanna get better / I didn't know I was lonely 'til I saw your face...I didn't know I was lonely 'til I wanted to change" does. Moral of the story: Go for it all—the experiences, the girl (or boy), crashing your car—while you're still young.
"You're Still A Mystery" -- The Breakfast Club
You didn't seriously think we could round out our list of John Hughes movies without mentioning The Breakfast Club, did you? Especially not when the entire Bleachers album reads like its soundtrack.
A brief synopsis, for good measure: Five strangers are locked in the world's biggest high school library together for detention on a Saturday. They divulge their biggest secrets, hopes, wishes, and dreams, and love connections are ultimately made. And when you've only known someone for a few hours, love really is a mystery. 
PS -- Can't you totally see the cast dancing around the library to this song?