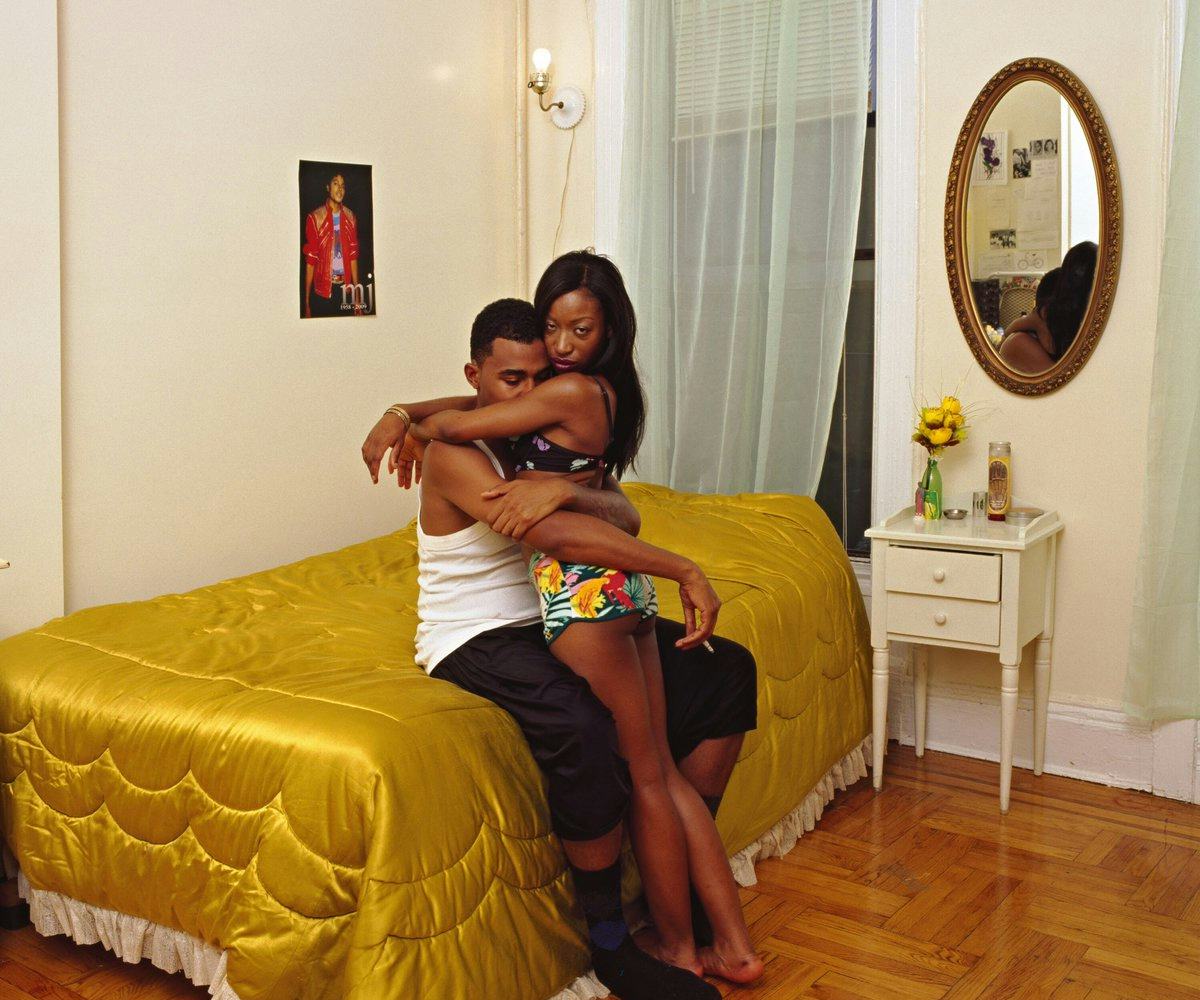 Photographed by Deana Lawson
Blood Orange Makes His Mark Of Black Excellence On 'Freetown Sound'
A first listen of his fresh release
In the opening track of Blood Orange's Freetown Sound, titled "By Ourselves," a sample is used of Atlanta-based writer Ashlee Haze reciting "For Colored Girls (The Missy Elliot Poem)." In it, she breaks down why representation matters and the impact of '90s hip-hop queens Da Brat, Missy Elliott, Lil' Kim, and Angie Martinez on feminism. Being black has never felt more prominent than right here in America, and right now in 2016. If Beyoncé's Lemonade served as a love letter to black women, Freetown Sound is the carefully worded response from the black man.
In the interviews leading up to the release of this album, Devonté "Dev" Hynes said that this might be the most personal Blood Orange record yet. Throughout the album, he reflects on his experience as a black man in America and nods to elements of black culture within the red, white, and blue borders of the U.S. There are also many references to Hynes' own heritage—the album's title is another name for the capital of Sierra Leone, where his father was originally born and raised, and he pays homage to his mother's origin of Guyana with a nod to Eddy Grant on one of the songs.
While longer tracklists have drained listeners as of late (Drake, Rihanna, Beyoncé, Zayn), the 17 songs that make up this album are all core pieces of a singular identity. There are so many layers to Freetown Sound, and the only person who can really unpack them properly is Hynes himself. I have been listening to this album over and over again since 8:30am, and all I can really say is that it gives me chills. It weaves in and out like a delicately curated cassette tape, skipping from pop to hip-hop to funk to R&B. This album can't be contained in one box, and it shouldn't be.
The samples included in the tracks all serve a purpose, providing smooth transitions and adding to the ongoing conversation at hand. Vince Staples, Venus Xtravaganza, and De La Soul lend their voices with some profound quotes. Additionally, Nelly Furtado ("Hadron Collider"), Debbie Harry ("E.V.P."), Carly Rae Jepsen ("Better Than Me"), Empress Of ("Best To You"), Kelsey Lu ("Chance"), and Bea1991 ("Squash Squash") are on the long roster of artists featured on the record.  
Cut to the end of "Hands Up," and protestors voices shouting "Don't shoot!" take over and the reality of our current situation sets in. Black bodies continue to be shot, killed, and buried on a daily basis. "Desirée" is interrupted by clips from Paris Is Burning, a documentary about the New York drag scene in the '80s. While the Sandra Bland tribute is not featured on the final version of the album—there is a snippet of it in the closing track, "Better Numb"—there are lines that allude to the Black Lives Matter movement like, "Cry and burst my deafness, while Trayvon falls asleep." 
On "Love Ya," Hynes begs the listener for love, tenderness, and affection. We all crave it, but seldom get it when we need it the most. "You are special in your own way," he softly sings in "But You." The track examines how black men are perceived by those outside of their race. Of all the things that American citizens have been forced to redefine this year, the concept of freedom might be the most complicated. When I listen to "With Him," it feels like a subtle reminder that black people don't have to dull their shine for anybody; we don't have to fade away into the shadows. This idea is cemented with the inclusion of an excerpt from Marlon Riggs' documentary Black Is . . . Black Ain't.
Moments like that are so empowering, and that's when I think I understand what Hynes is trying to do with Freetown Sound. His goal isn't to tell people how to think—all he wants is for listeners to grasp how it feels to carry that weight around with you every day. He is painting a picture of his existence in this complex world where all lives do not matter. But there is a glimmer of hope, as indicated by "Thank You" and "I Know." Despite that inconvenient truth, we keep pushing forward, though it doesn't necessarily get any easier and we know it probably never will.
As Jesse Williams so eloquently put in his acceptance speech at the BET Awards, "Just because we're magic doesn't mean we're not real." Freetown Sound is the finest example of a modern classic. It doesn't matter if it is or isn't the industry's quintessential album of the year—it's the album that its community needs to heal. This music will move, uplift, and free your mind.
This album is pure, black gold, and it is heartbreakingly beautiful to listen to. Despite what some of us might have been told to believe, blackness is not a burden even though the load that comes with it is heavy on the heart.
Hynes states it best in a post on Instagram: "My album is for everyone told they're not black enough, too black, too queer, not queer the right way, the underappreciated, it's a clapback."
Freetown Sound is available to download on iTunes. Stream the musical masterpiece in full, below.