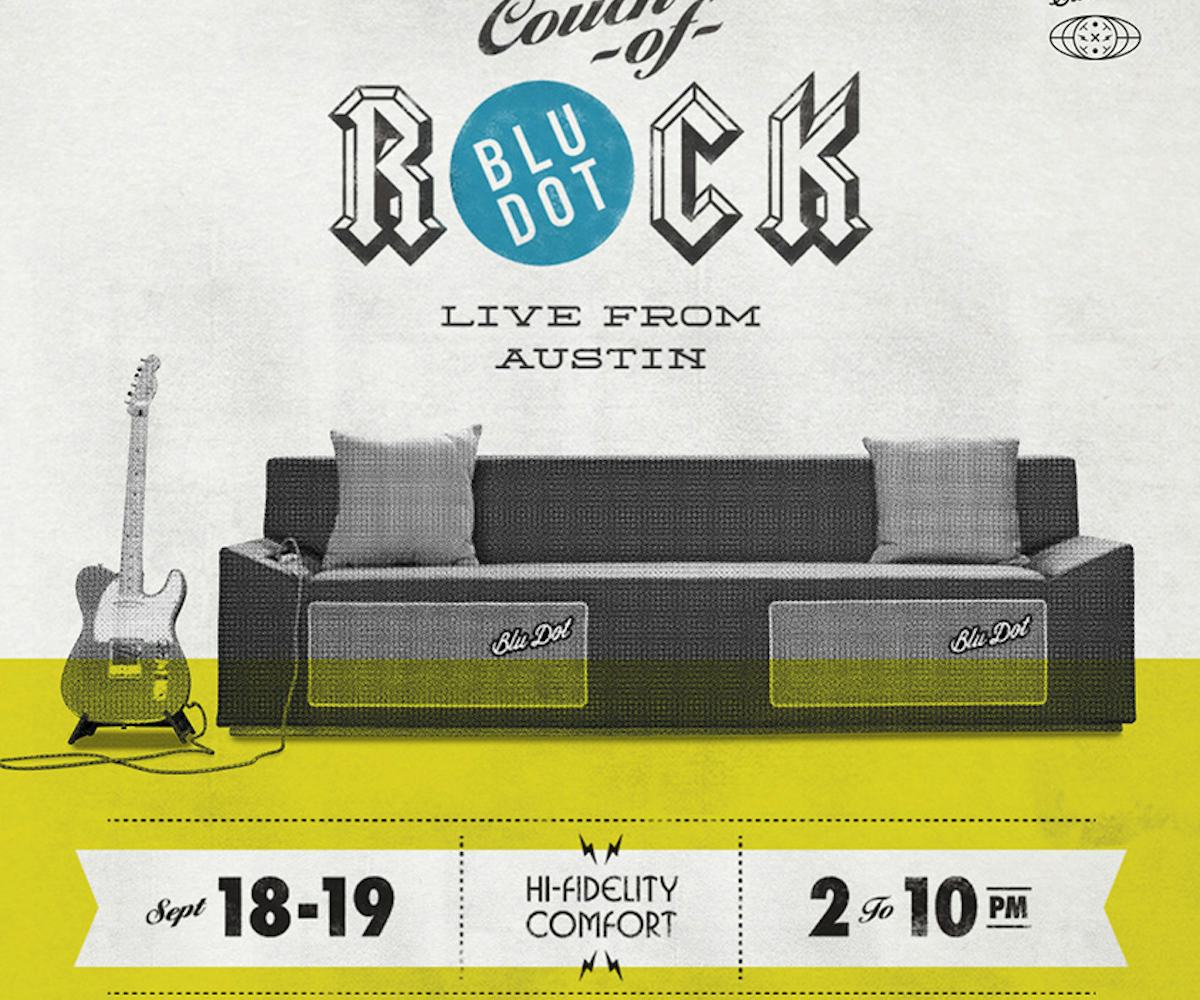 blu dot to unveil state-of-the-art couch in austin
We listen to music everywhere. It's great we have the capabilities to listen on-the-go, but nothing beats kicking back on our couch and letting the tunes wash over you. Design studio Blu Dot knows this and is unveiling a state-of-the-art couch this weekend in the city of music, Austin, Texas.
Dubbed the Couch of Rock, this two-day concert will take place at Blu Dot's outpost in Austin. Musicians have been invited to perform (read: shred) all over the couch. Har Mar Superstar is set to headline—a.k.a., things are going to get wild. The furniture itself riffs on the studio's Couchoid Sofa and has added Fender Blues Junior amps to its design. It's a couch made for rocking, and you can experience it for yourself this weekend—for free. Details below.
Snack Bar Austin
1224 S. Congress Ave
Austin, TX 78704